Shooting of grizzly under investigation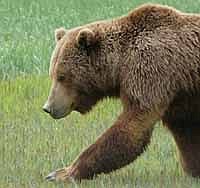 A hunter shot and killed a grizzly near Eureka on Nov. 7. (Photo courtesy Fish, Wildlife and Parks)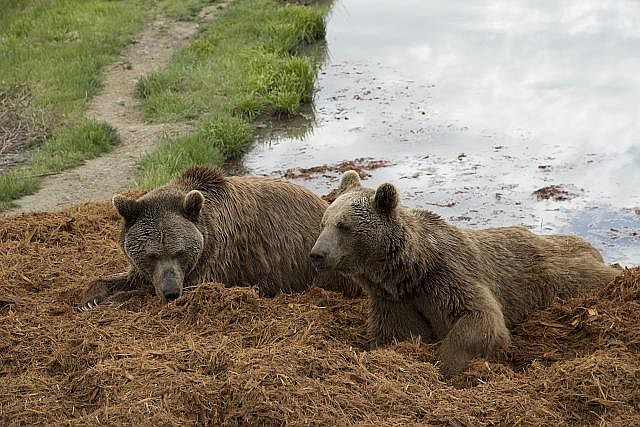 In a daily game they play, grizzly bears dig and nuzzle for treats that curators have hidden in mulch at the Wildlife Safari in Winston, near Medford, Oregon. The park is home to hundreds of animals that wander freely over 600 acres, which visitors can drive through. Frank Hart, a frequent visitor to Africa, created the safari park, which opened in 1972.
Previous
Next
by
Derrick Perkins Western News
|
November 15, 2019 10:37 AM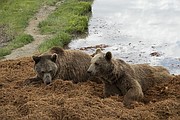 Montana Fish, Wildlife and Parks officials are investigating a claim by a hunter that he shot and killed a grizzly bear near Eureka in self-defense Nov. 7
The man was hunting alone on Sinclair Creek Trail in the Kootenai National Forest when he said the grizzly charged him. He fired, laying low the adult female bear.
The hunter subsequently notified a Montana Game Warden, officials said.
The bear was accompanied by a cub, according to FWP.
Officials warn that bears are increasingly active this time of year in preparation for winter denning. Hunters are reminded to take precautions, like carrying bear spray, making noise as they move through the woods, particularly in densely forested areas.
If a hunter does encounter a bear, FWP recommends staying calm, acting non-threatening, speak softly and avoid eye contact. For a full list of recommendations, go to www.fwp.mt.gov/recreation/safety/wildlife/bears/bearencounter.html.
If a bear is shot in self-defense, the shooter must report it to FWP within 72 hours of the incident.
The investigation into the death of the grizzly near Eureka is being conducted jointly with U.S. Fish and Wildlife Services, officials said. No other information was immediately available.
---