Contact Us
---
ABOUT US
The Western News - Serving Libby and Troy since 1902
The Western News, a twice weekly newspaper located in Libby, was one of the first Montana newspapers to go online - the first among smaller publications. The first online issue appeared in early Spring 1995 with our Spring and Summer Visitors Guide.
The Western News reaches roughly 3,000 households with every edition and is the largest paid-circulation newspaper in our region. The website, www.thewesternnews.com is the most-visited website in Lincoln County, attracting more than 40,000 visitors and 130,000 pageviews each month.
For more features and information, pick up a copy of The Western News. We cover southern Lincoln County, including Libby and Troy. The newspaper is published every Tuesday and Friday morning and is available at news stands, participating businesses and through home delivery via the U.S. Postal Service. Home delivery for residents of Lincoln County is available for $49 per year. We also offer an e-edition that readers can receive via email six hours before our printed editions hit the streets.
Back issues of The Western News are kept on file and may be purchased until gone for 75 cents each plus shipping.
CONTACT INFO
Phone: 406-293-4124
Fax: 406-293-7187
The Western News: P.O. Box 1377,
Libby, MT 59923
CONTACT
GENERAL MANAGER/ADVERTISING DIRECTOR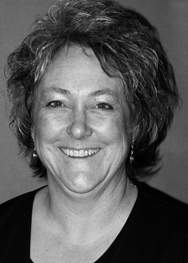 Suzanne Resch | sresch@thewesternnews.com | 406-293-4124
Suzanne Resch is a native Montanan who works as an account representative for The Western News. Suzanne is married to Paul, and the couple has three children: Kallie Kujawa, and husband Tom, living in Bozeman; Samantha Hannah and her husband Kyle, living in Libby; and Taylor Resch, living at McGinniss Cattle & Guest Ranch. Her greatest joys are her three grandchildren, Hudson William Hannah and Finley Kate Hannah, both of whom live in Libby, and Colin Ross Kujawa, who lives in Bozeman.
Suzanne has lived in Libby all of her adult life and has a great perspective on the dynamics of business in Lincoln County. She has owned her own restaurant and understands the concept of small business. She enjoys working with her customers and reconnecting with some she has not had contact with for years. Suzanne has held her present job, as a sales rep, at The Western News since August, 2012 and prior to that she was classified ads manager.
She spends her spare time with her family, and always has time for her grandchildren. She enjoys cooking, gardening, and quilting. She loves to watch the Green Bay Packers and sports of all kinds, especially March Madness. And she can hardly wait to travel around the state watching Hudson, Finley and Colin participate in sports, like she did with her three daughters.
PHOTO JOURNALIST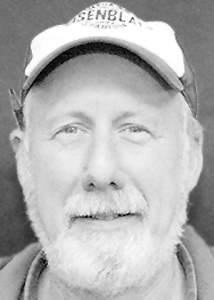 Paul Sievers | psievers@frontier.com | 406-293-4124
Paul Sievers has worked in the newspaper industry since December of 1988 when he was hired as a pressman at the Scottsdale Progress in Arizona. He later worked for the Mesa Tribune for nearly four years.
Sievers and his daughter, Jennifer, moved to Libby in 1997 when he was hired by The Western News as a pressman and typesetter. Jennifer graduated from Libby High School in 1999 and now works in the lab at St. John's Lutheran Hospital.
Sievers has experience with three Goss presses, Urbanite, Community and Metroliner, single- and double-wide. He also worked for the Mesa School District with sheet-fed printing.
In 2004, Roger Morris, the former publisher of The Western News, put a camera in his hands and asked him to shoot photos of a local soccer match. Since then, he's been hooked on photography. He shoots most of the photos in the newspaper and processes photos for the rest of the editorial staff.
Sievers enjoys reading (Eliot and Hugo), woodworking, hunting and building and riding bicycles. His favorite ride is a 21-speed Motobecane that he built from the frame up. His favorite snack is a Mounds bar. And he has an affinity for Studebaker automobiles.
CIRCULATION/CLASSIFIEDS
btuengel@thewesternnews.com | 406-293-4124
---