Washington man jailed on burglary, theft charges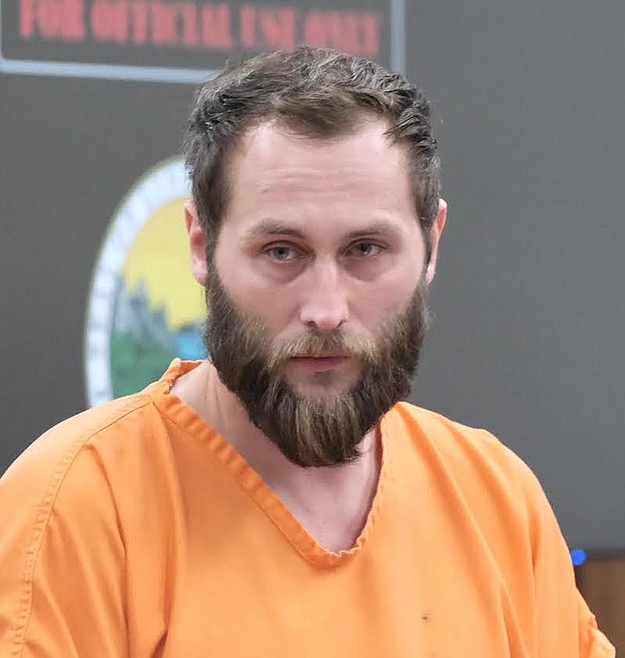 A man is jailed on burglary and theft charges after an alleged incident earlier this month at a home north of Libby.
Gavril Stafan Kaya, 33, of Tumtum, Washington, is charged with one felony count of burglary and a misdemeanor count of theft.
Kaya is currently in the Lincoln County Detention Center on $50,000 bail. Kaya appeared in District Court on Monday for a fugitive complaint in Bonner County, Idaho.
Kaya, who represented himself, waived extradition to Idaho. Judge Matt Cuffe set an Oct. 10 status hearing in the event Kaya has not been returned to Idaho.
Kaya's preliminary hearing was scheduled for Wednesday, Sept. 27.
According to court documents, county Sheriff's Officer Duane Rhodes was called into service from his from his home at about 6:25 a.m. on Sept. 12. A dispatcher informed Rhodes about a recent report regarding a suspicious man near Rainey Creek and Highway 37.
A motorist reported stopping to move a construction sign from the middle of the road when a man approached them from the bushes. He asked the motorist for help but he came too close for the motorists' personal comfort and the driver left the scene.
While Rhodes was on his way to the scene, dispatch informed him they had just received a report of a burglary near the intersection of Highway 37 and Rainey Creek Road. Dispatch reported that a laptop computer had been stolen during the burglary.
Rhodes reported that there had been a gray Yukon on the side of the road at the Rainey Creek entrance with an Idaho license plate. According to Rhodes, when he had approached the vehicle he noticed a person curled up in the backseat with a hood over his head. Rhodes banged on the door and identified himself to the man. Rhodes decided to confront the suspect because there was a dark tint on the windows and he was moving around.
Rhodes identified the man as Gavril S. Kaya by his Washington state ID. When Rhodes questioned the man he saw a black laptop computer on Kaya's passenger.
When Officer Rhodes spoke to Kaya, the suspect allegedly said he had went up Rainey Creek Road before realizing it was closed. He turned around and on his way back down the road, his vehicle shut down. Kaya allegedly admitted to Rhodes that he moved the sign into the middle of road to try and get someone to stop and help him. Kaya said it had worked but they motorist ended up driving off without helping him.
Officer Rhodes then told Kaya that he had received a report of a burglary across the road and asked Kaya if he had been involved in the incident. The defendant reported that he was not involved. Rhodes talked to Kaya about the laptop in Kaya's vehicle and the man said he understood why Rhodes was questioning him about it. Kaya allegedly continued to say he never had the laptop in his car or had anything to do with the burglary.
When other deputies arrived, Rhodes had Det. Hall speak to the person about the missing laptop. Hall then looked at the laptop and identified it as the stolen item because of the owner's description of it being a Dell laptop computer with a sticker showing the owner's name on it.
Kaya then allegedly admitted to Rhodes he had broken into the building and stole the laptop computer. He also said he wasn't a bad guy.
A conviction for burglary may result in a maximum sentence of 20 years in the Montana State Prison.
---