Libby soccer teams each drop two games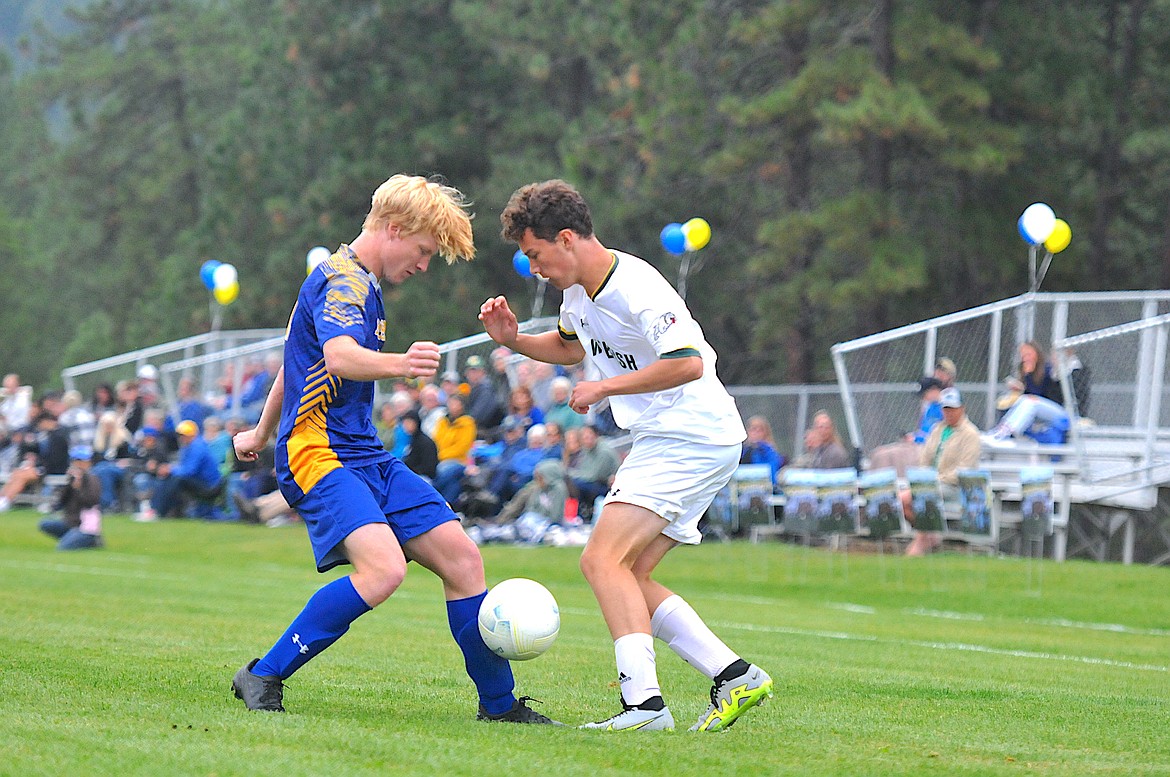 Libby's Marcus Hermes goes against Columbia Falls in the Sept. 23 game at J. Neils Memorial Park. (Hannah Chumley/ The Western News)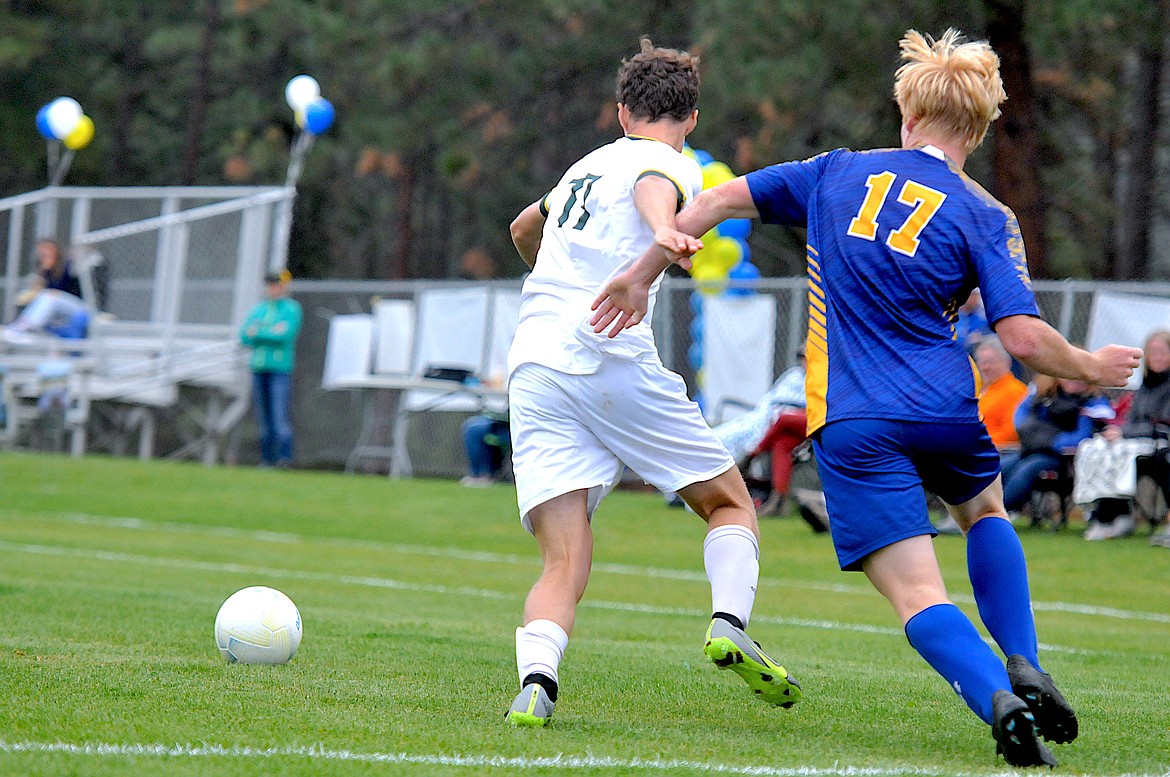 Libby's Marcus Hermes goes against Columbia Falls in the Sept. 23 game at J. Neils Memorial Park. (Hannah Chumley/ The Western News)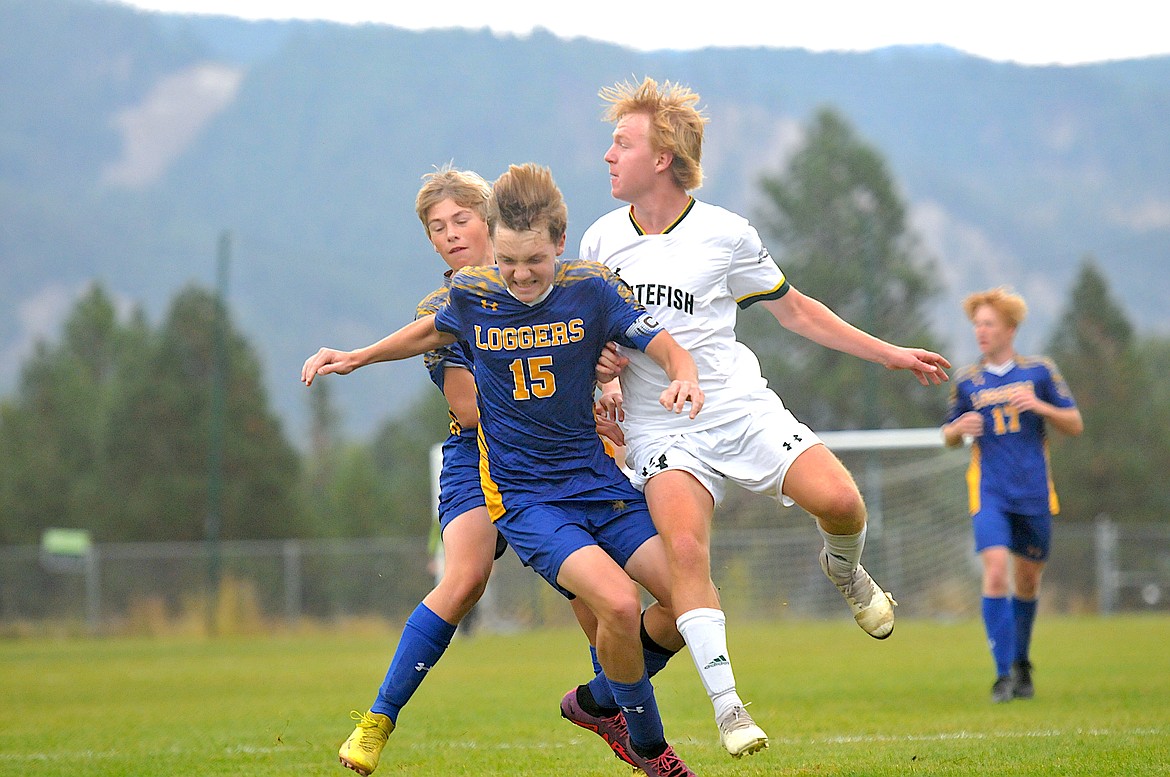 Libby Nolan Morris goes against Columbia Falls in the Sept. 23 game at J. Neils Memorial Park. (Hannah Chumley/ The Western News)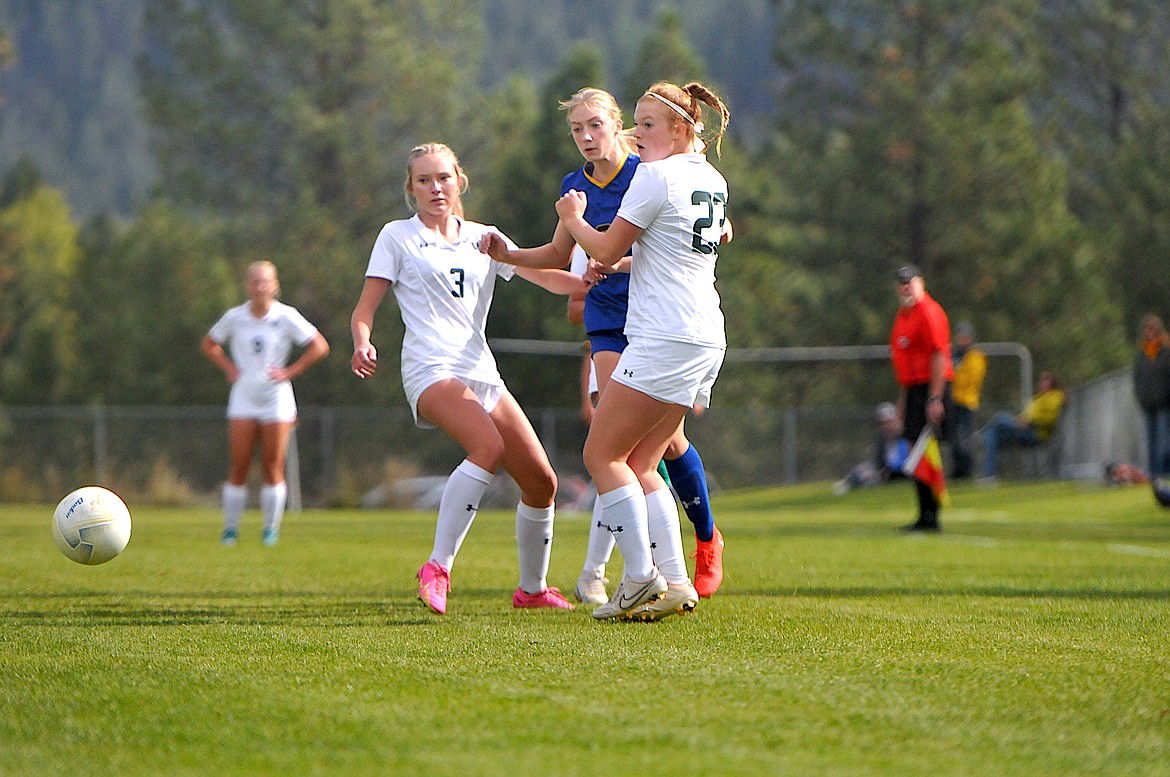 Libby's Morgan Hayes goes against Whitefish in the Sept. 23 game at J. Neils Memorial Park. (Hannah Chumley/ The Western News)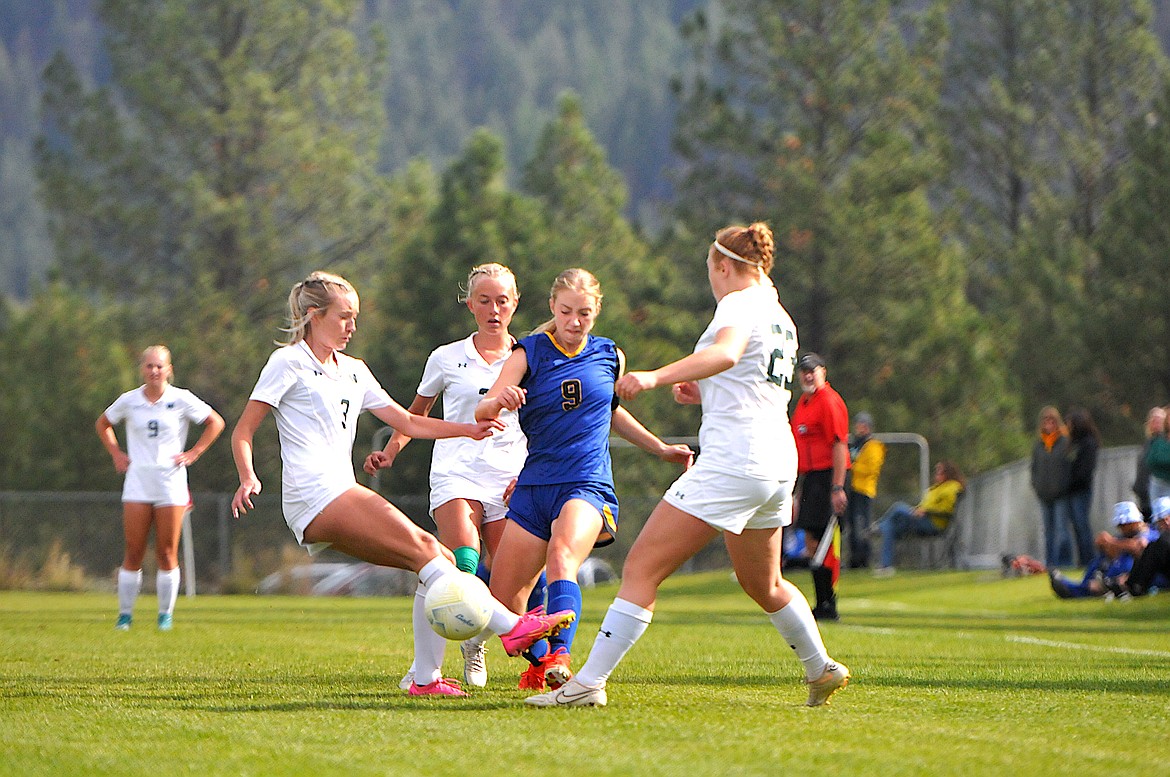 Libby's Morgan Hayes goes against Whitefish in the Sept. 23 game at J. Neils Memorial Park. (Hannah Chumley/ The Western News)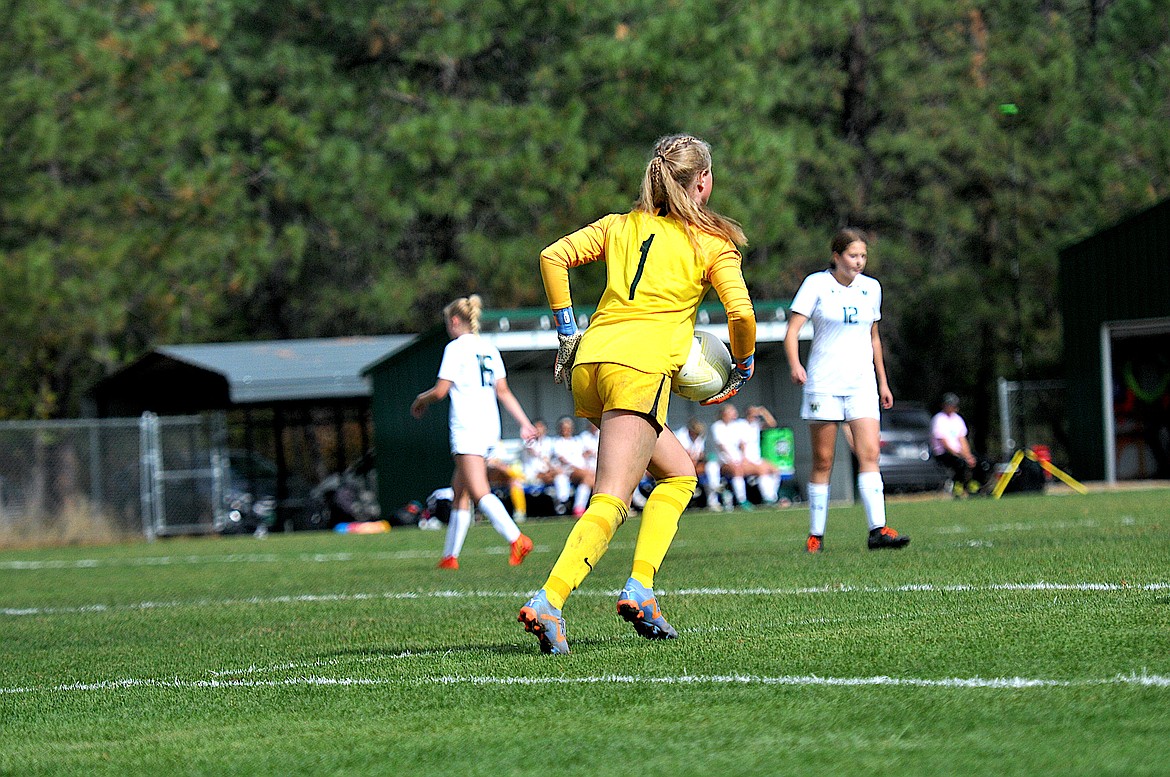 Libby's Madison Vincent blocks against Whitefish in the Sept. 23 game at J. Neils Memorial Park. (Hannah Chumley/ The Western News)
Previous
Next
The Libby boys and girls soccer teams hosted Whitefish on homecoming last Saturday at J. Neils Memorial Park.
In the boys game, Whitefish won, 8-1. Dylan Warner scored Libby's lone goal. In the girls game, Whitefish won, 6-0.
Tuesday, against Columbia Falls, the boys team lost 8-2 and the girls fell, 7-0.
In the boys game, Alderic Martineau and Joaquin Canizares each scored goals.
Both Libby teams play at Polson on Saturday. The boys game begins at noon and the girls play at 2 p.m.
---