Loggers host Corvallis for homecoming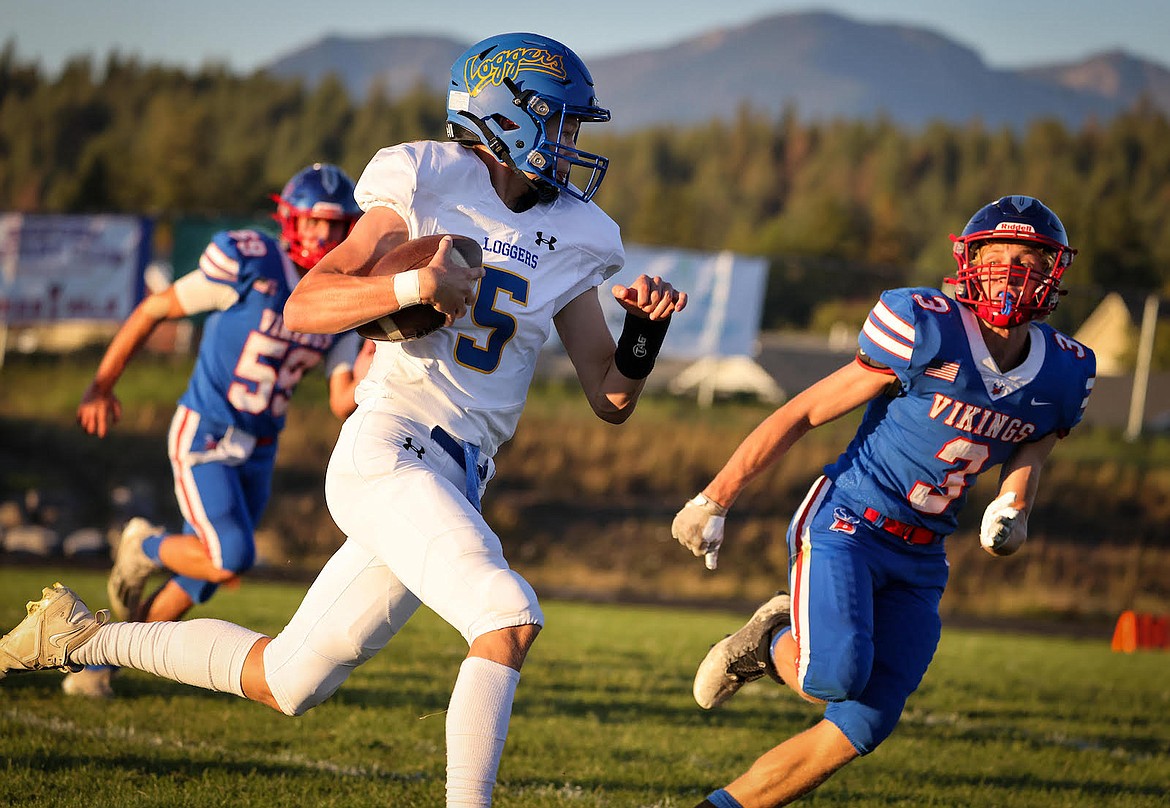 Libby quarterback Tristan Andersen scrambles for a first down in the opening quarter at Bigfork Friday, Sept. 15. (Jeremy Weber/Bigfork Eagle)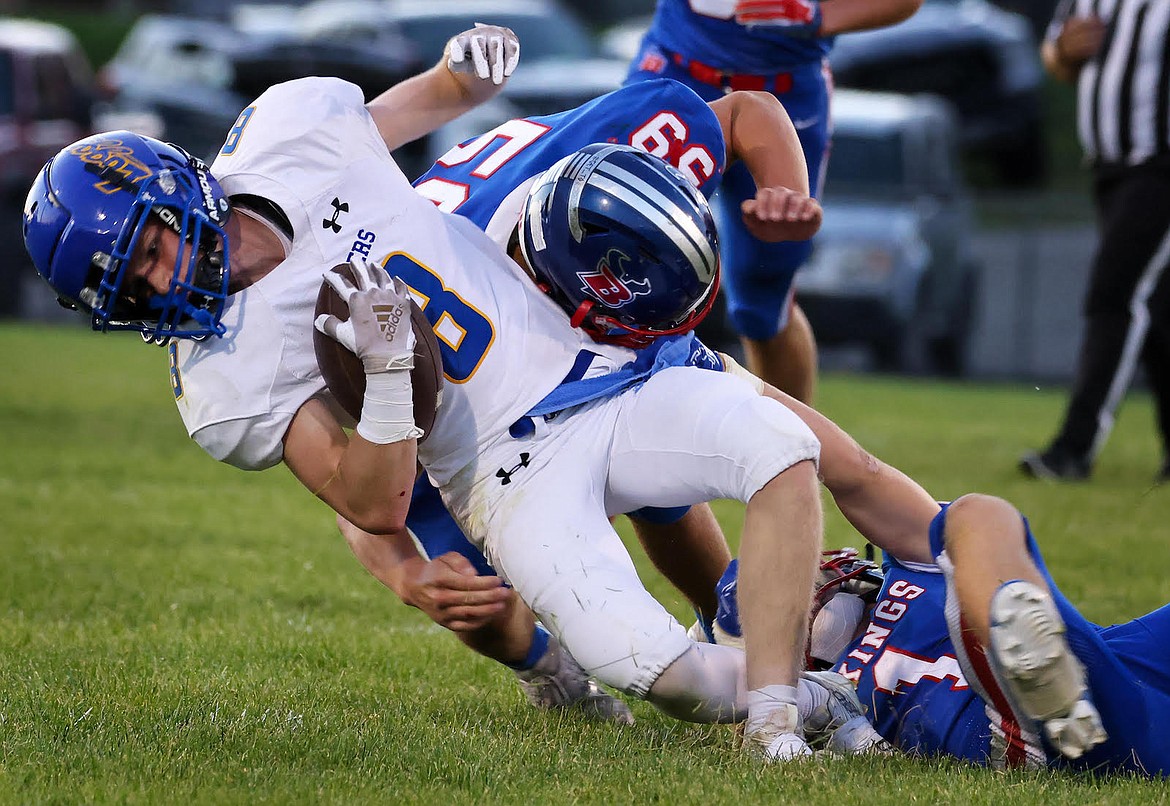 Libby wide receiver Ryan Beagle is brought down after picking up a first down late in the first half at Bigfork Friday, Sept. 15. (Jeremy Weber/Bigfork Eagle)
Previous
Next
The Libby Loggers football team hosts Corvallis Friday in the homecoming game and in need of a win after two straight defeats.
Bigfork beat the Loggers, 41-6, last Friday. The Vikings led 41-0 in the third quarter before Libby's Isaac Lamere caught a 5-yard TD pass from Tristan Andersen. Andersen hit 20 of 34 passes for 122 yards and ran for 39 yards.
Senior Jace DeShazer ran for 35 yards and led the Loggers with eight tackles.
Beating Corvallis won't be easy. The Blue Devils are 4-0 and have outscored their opponents 146-6. They've beaten Browning, Frenchtown and Butte Central Catholic by an average of 44.3 points. Whitefish gave the Blue Devils a fight in a Sept. 8 game, falling 7-0.
The Loggers beat Corvallis, 52-42, in the regular season finale in 2022 to clinch a playoff spot.
Kickoff for Friday's game is 7 p.m.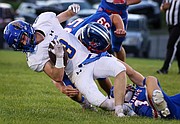 ---