Libby soccer sweeps Frenchtown; boys tie Bigfork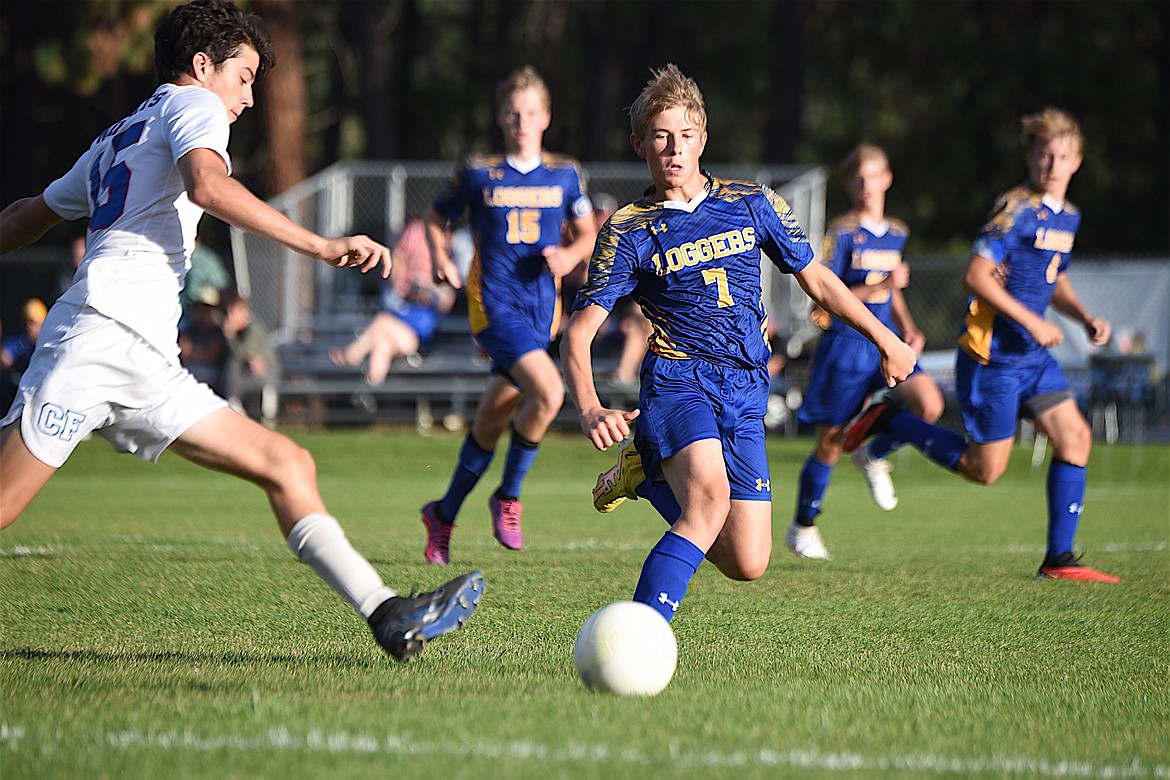 Libby's Zander Gassman (37) defends against Columbia Falls in the Sept. 14 game at J. Neils Memorial Park. (Scott Shindledecker/The Western News)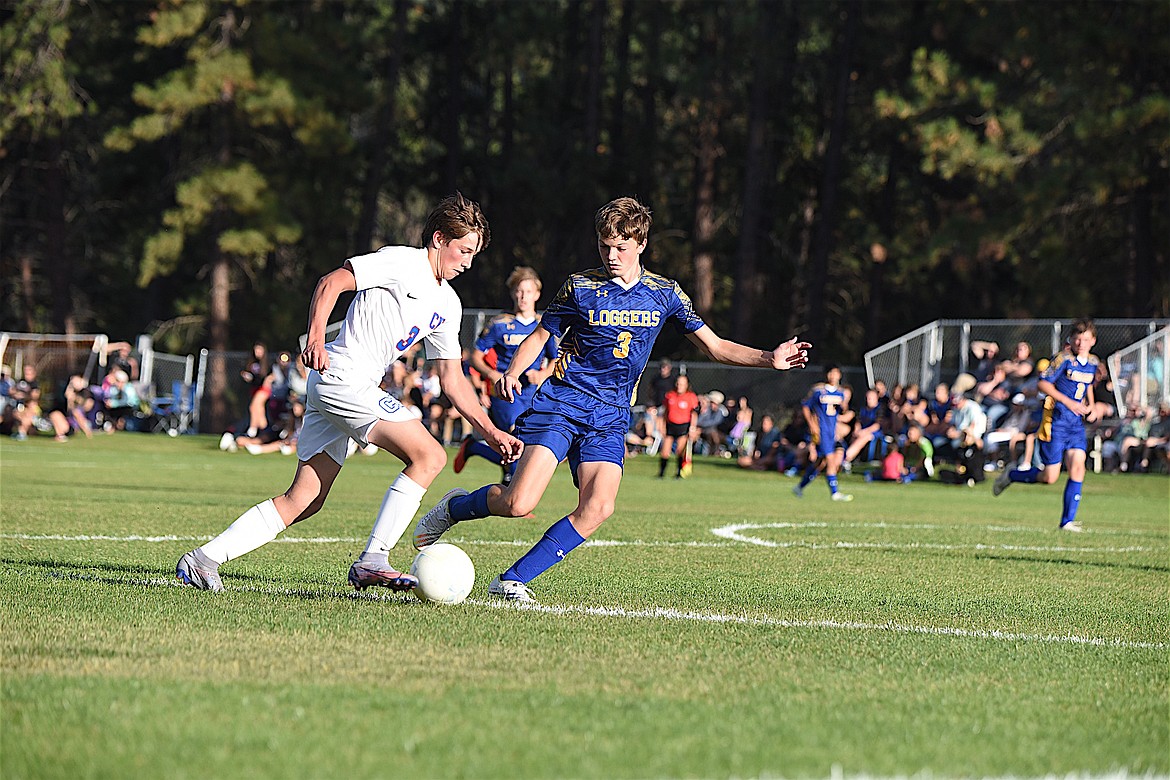 Libby's Ledger Fortner (3) defends against Columbia Falls in the Sept. 14 game at J. Neils Memorial Park. (Scott Shindledecker/The Western News)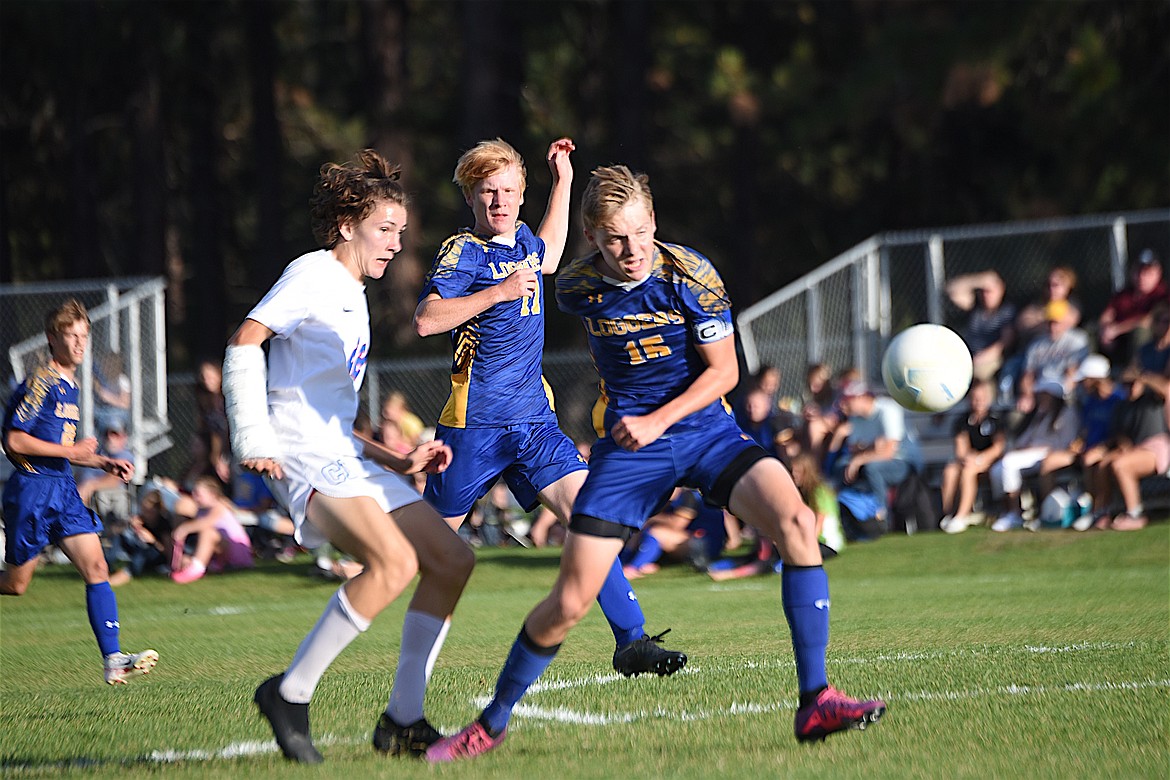 Libby's Nolan Morris (15) and Marcus Hermes (17) defend against Columbia Falls in the Sept. 14 game at J. Neils Memorial Park. (Scott Shindledecker/The Western News)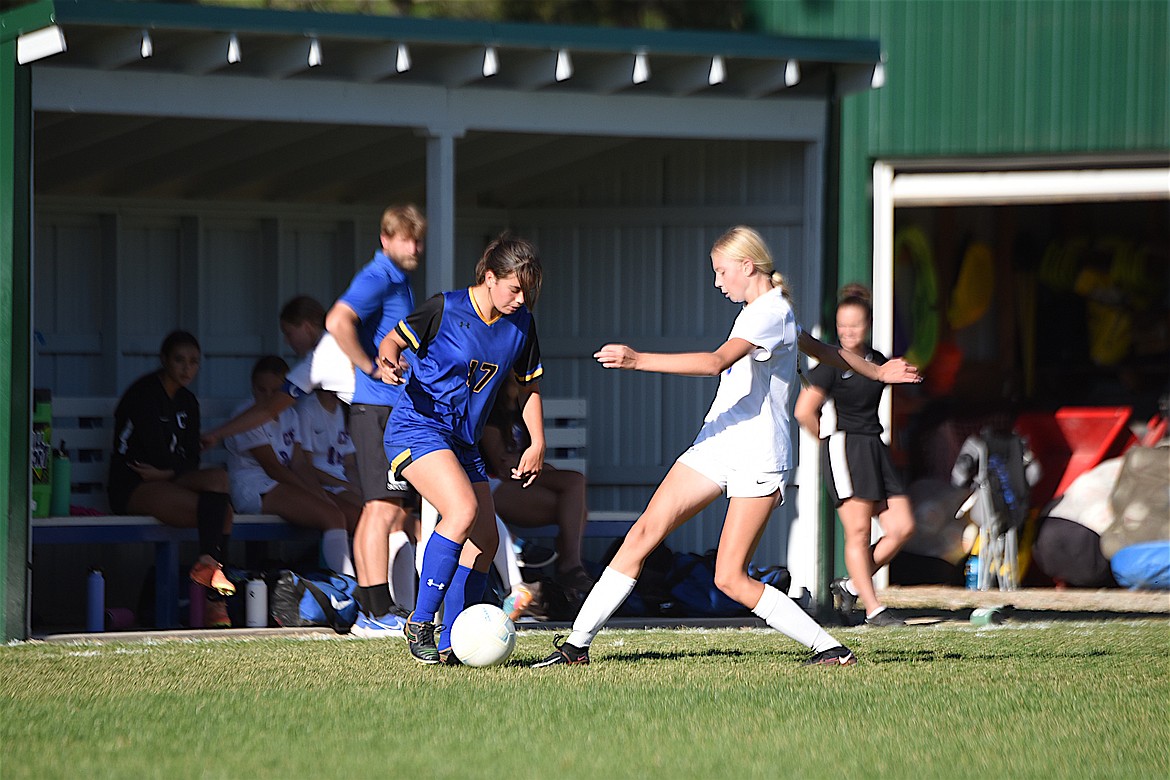 Libby's Rosalin Baney (17) goes against Columbia Falls in the Sept. 14 game at J. Neils Memorial Park. (Scott Shindledecker/The Western News)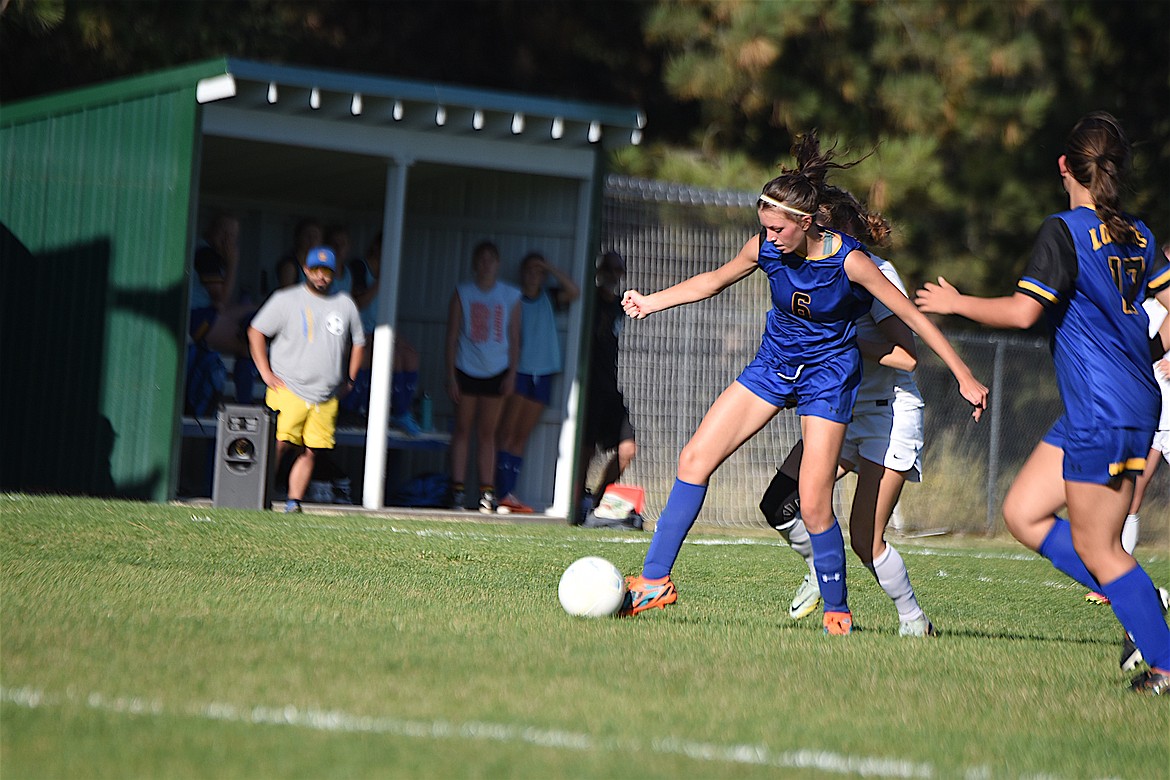 Libby's Bergen Fortner (6) works to control the ball against Columbia Falls in the Sept. 14 game at J. Neils Memorial Park. (Scott Shindledecker/The Western News)
Previous
Next
The Libby boys and girls soccer teams each claimed wins over Frenchtown Tuesday.
The girls squad won big, 5-1, while the boys edged the Broncs, 4-3.
Katie Scott had a monster game for the Lady Loggers with four goals. Madison Vincent had the other goal.
For the boys, goal scorers included Joaquin Canizares, Sami Jocks, Dylan Warner and Gabe Gier.
Both Libby teams were dealt defeats by Columbia Falls Thursday, Sept. 14 at J. Neils Memorial Park.
The boys fell 9-2 to the visitors. Warner scored Libby's first goal as the Loggers trailed 3-1 at the half. Canizares scored the second on a header in the second half.
The Lady Loggers lost 9-0 to the Wildcats.
Saturday, both Libby squads played at Bigfork. The boys forged a 3-3 tie while the girls lost 6-0.
Canizares scored three goals against the Vikings.
Libby returns home Saturday for games against Whitefish. The boys play at 10 a.m. and girls play at noon.
---