Browning tops Lady Loggers volleyball in three sets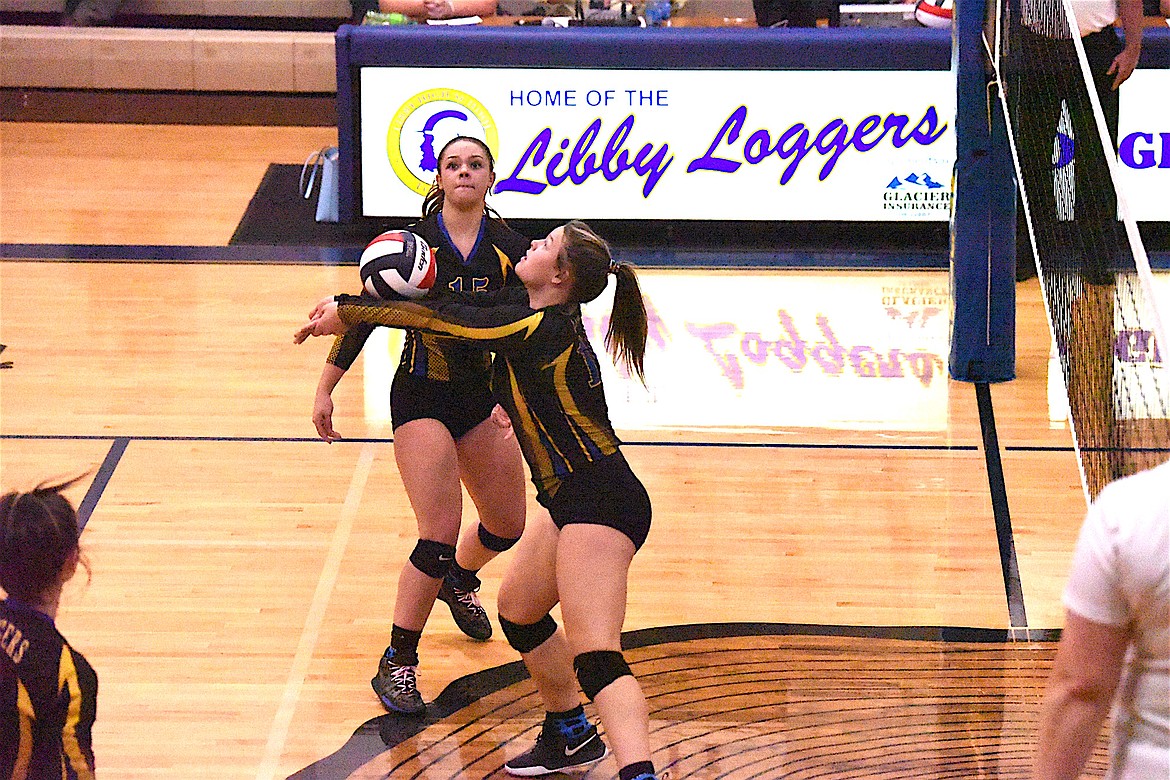 Libby's Phoenix Vincent (10) plays against Browning in the Sept. 15 match. (Scott Shindledecker/The Western News)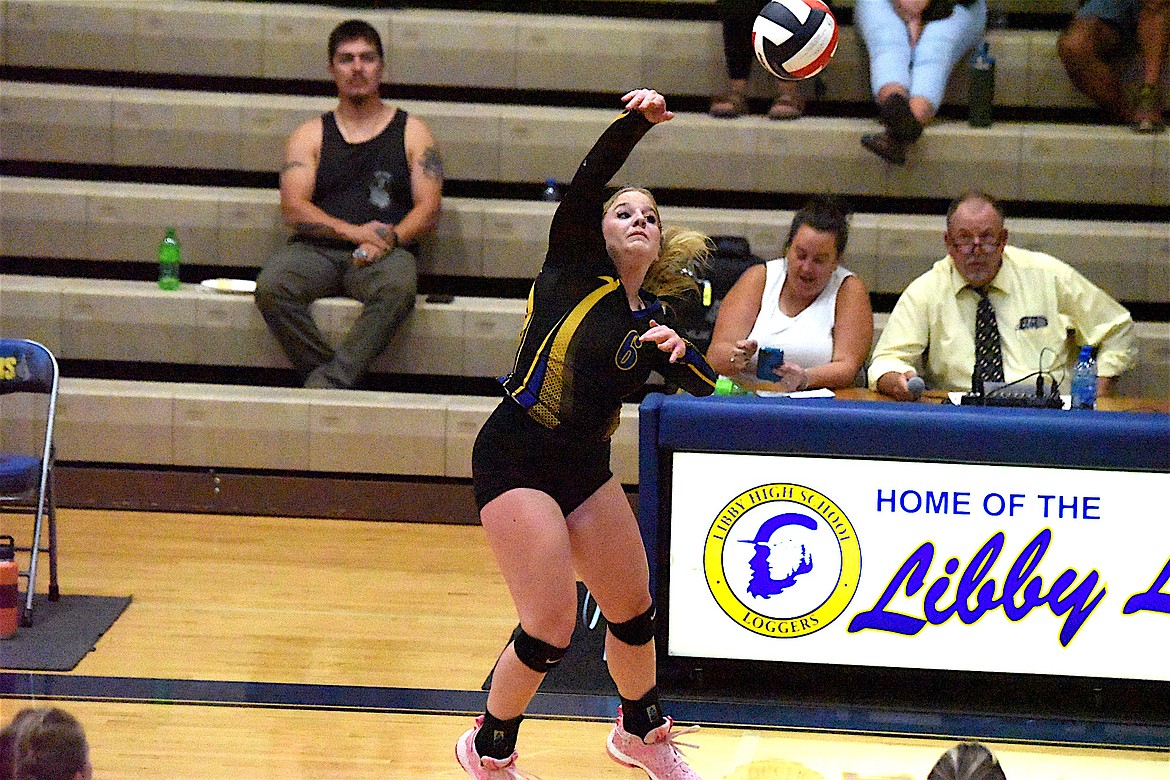 Libby's Mylie Rayome (6) plays against Browning in the Sept. 15 match. (Scott Shindledecker/The Western News)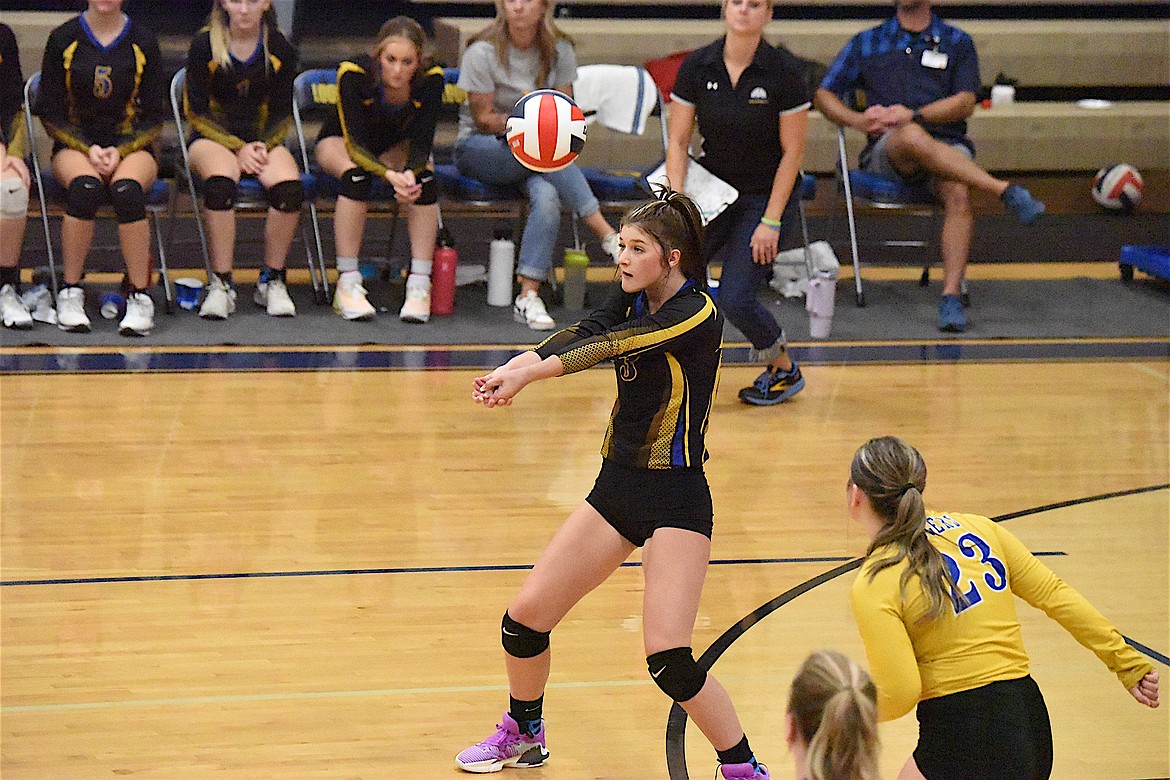 Libby's Molly Gotham (3) plays against Browning in the Sept. 15 match. (Scott Shindledecker/The Western News)
Previous
Next
The Libby Lady Loggers volleyball team lost to visiting Browning Friday night.
The Lady Indians had a height advantage that helped carry them to the three-set win, 25-13, 25-19 and 25-18.
Browning was coming off three straight losses to Havre, Polson and Whitefish. They placed 10th at the Western A Tipoff Tournament in Columbia Falls.
The Lady Loggers won the freshman and junior varsity matches.
Libby fell to 0-7 after a road loss at Ronan Tuesday.
Saturday, they host Whitefish.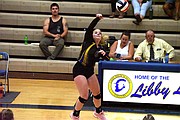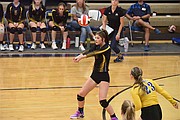 ---