Accused rapist returned to county after missing court date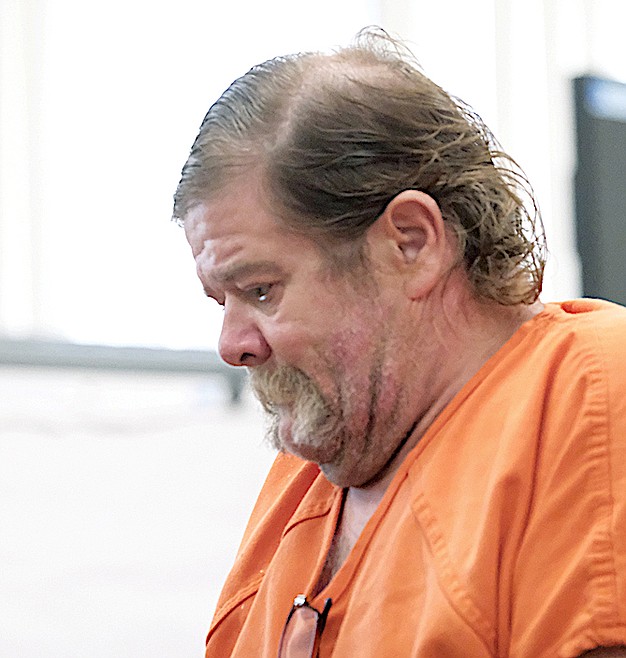 A Deer Lodge man accused of rape after an incident in Libby nearly two years ago was returned to Lincoln County after missing a recent court date.
Mark Douglas Brickey, 56, is facing one felony count of sexual intercourse without consent. He pleaded not guilty in Lincoln County District Court on March 13. His public defender, Ben Kolter, helped his client make the appearance via video on his phone.
Kolter said Brickey had a staph infection which required antibiotic infusions and he had received a medical release from the county jail.
Brickey missed a pre-trial conference on Sept. 5 and District Judge Matt Cuffe issued a warrant for his arrest. Brickey was picked up on Sept. 9. His bail is set on $75,000.
At a status conference hearing on Wednesday, Brickey appeared in person. Cuffe rescheduled Brickey's pre-trial conference for Jan. 8, 2024.
According to the charging document filed by Lincoln County Attorney Marcia Boris, Chris Pape, then a sergeant with the Libby Police Department, was called to Cabinet Peaks Medical Center on Jan. 1, 2022, for a sexual assault report. Pape met with the alleged victim, her father and her younger sister in the emergency room's waiting area.
The sister said she woke up at 6 a.m. in the morning because she could hear groaning noises. She went to the living room and saw Brickey, "doing things to her sister," but knew her sister was way too drunk for any of that.
The sister who witnessed the alleged assault told Pape that they went out for New Year's and partied before returning home. She said Brickey wanted to drink some more and the alleged victim decided to stay up and drink with him.
The younger sister alleged that Brickey smacked her butt twice, prompting Lilith to yell at him. She said Brickey and the victim continued to take shots after that. She said Brickey was visiting from Deer Lodge and was staying with the victim's sister and Logan Brickey, the suspect's son. When Logan's girlfriend told him his dad was allegedly assaulting her sister, he didn't believe it at first before he saw it and yelled at his dad to stop.
When Pape spoke with the alleged victim, she said she didn't remember anything past 2 a.m., that she could never see herself "coming on to him" and she didn't want to do a rape kit. Hospital staff had seen her to check out rib injuries she suffered when she fell, but not for the alleged sex assault.
The victim's father told Pape that Mark Brickey was coming on to her throughout the night. She agreed to go to Logan Health in Kalispell for a sexual assault test. The next day the father took the alleged victim's clothes to the Libby Police Department where former officer Ian Smith took them and placed them into temporary evidence.
The maximum term for a rape conviction is 20 years in the Montana State Prison.
---