Locals experience the wonder of Messiah's Mansion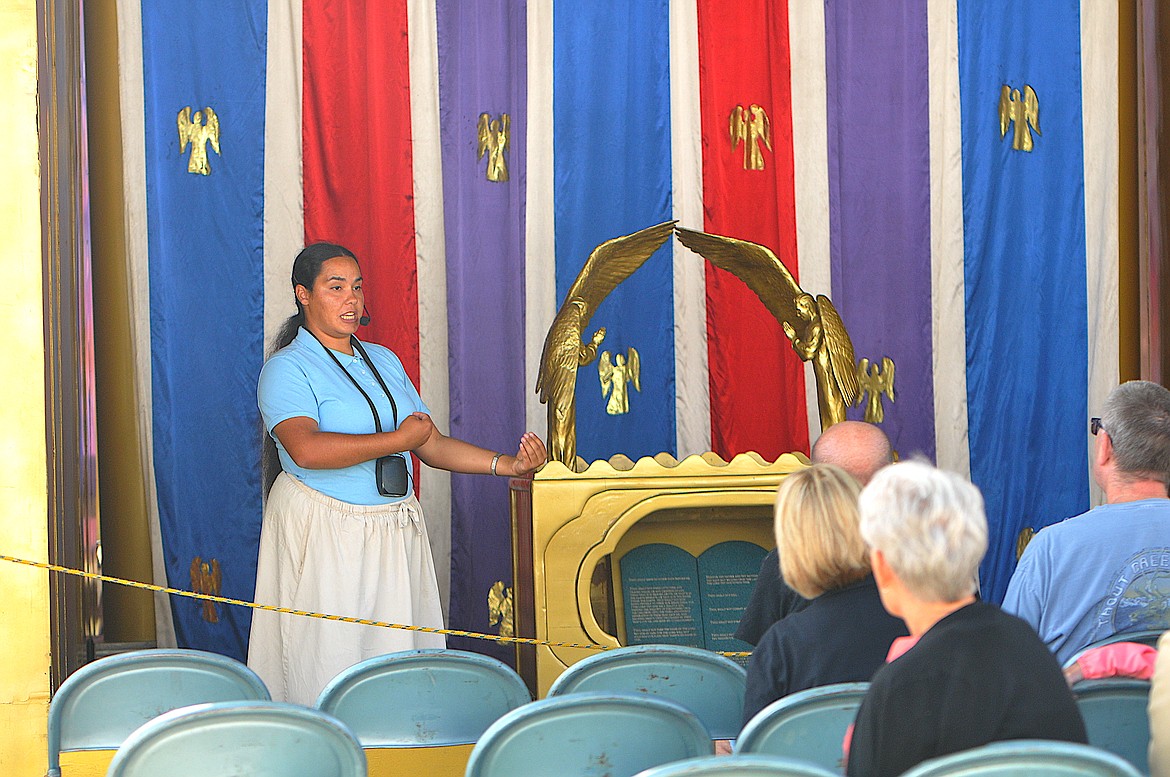 Local community members learned about Messiah's Mansion in Libby. (Hannah Chumley/The Western News)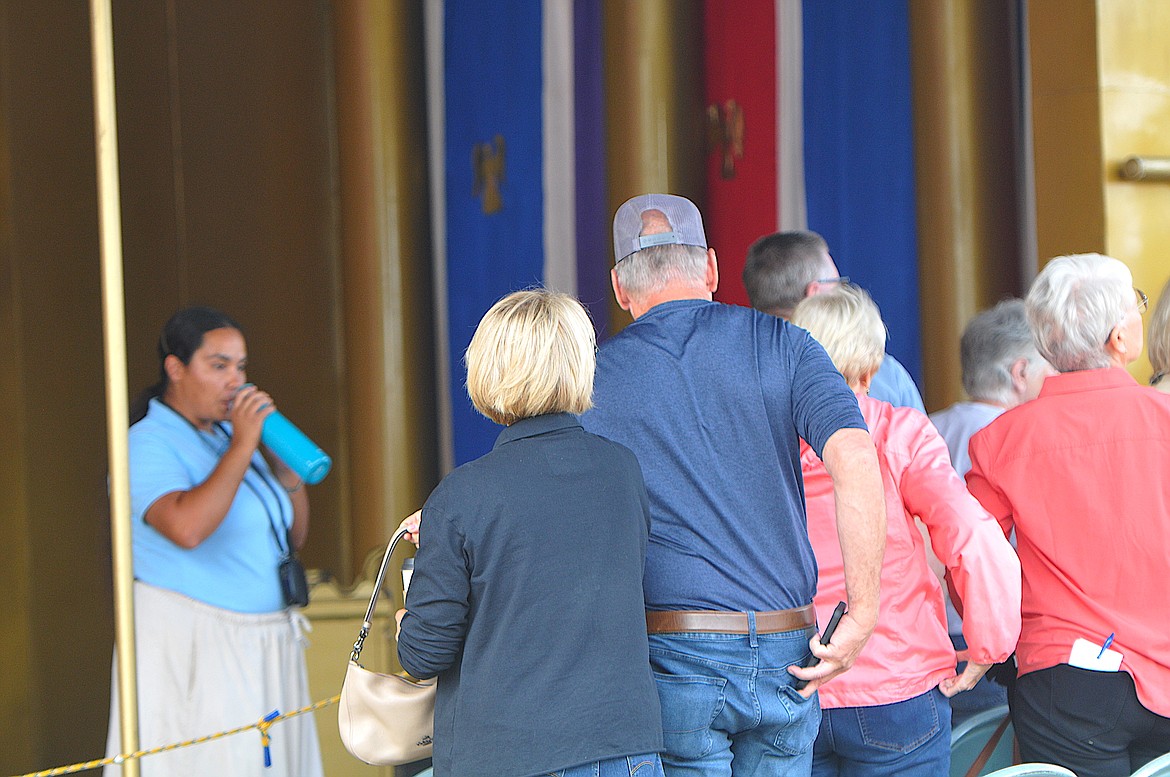 Local community watching and enjoy learning about the Messiah's Mansion as they watch live story played out learn the messages and meanings behind what the Mansion itself represented. (Hannah Chumley/ The Western News)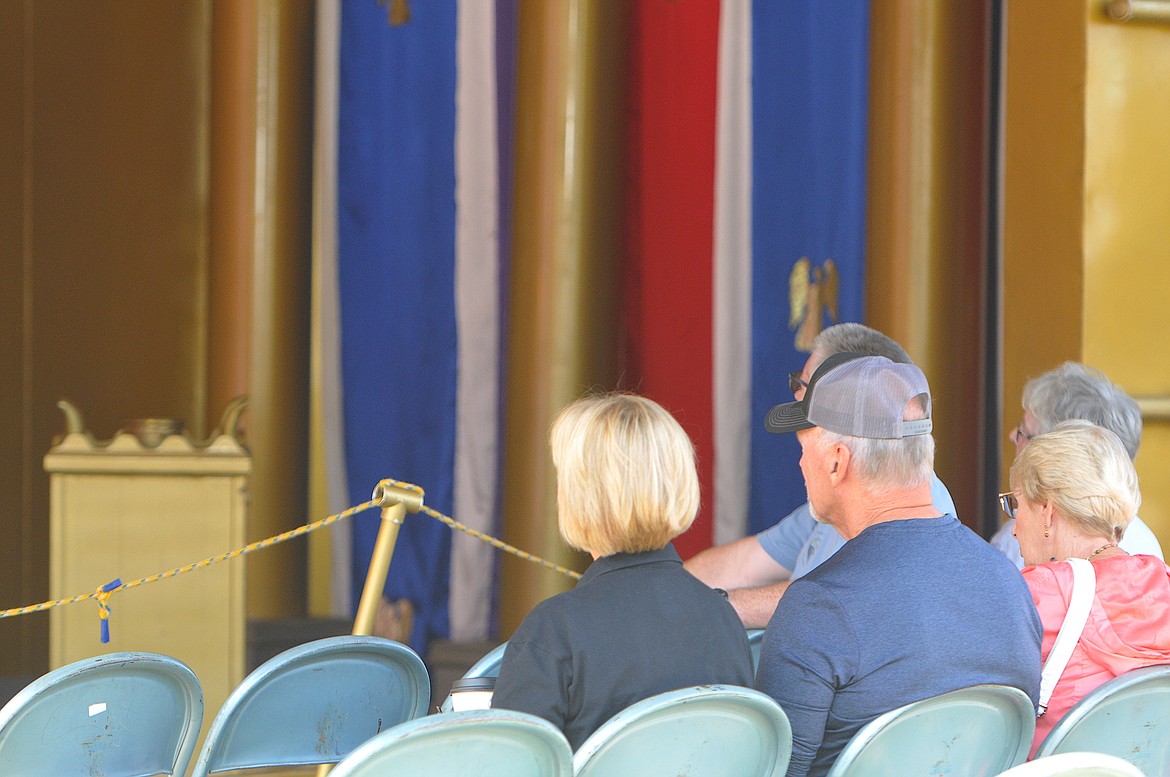 Local community watching and enjoy learning about the Messiah's Mansion as they watch live story played out learn the messages and meanings behind what the Mansion itself represented. (Hannah Chumley/ The Western News)
Previous
Next
by
HANNAH CHUMLEY
Reporter
|
September 19, 2023 12:00 AM
Messiah's Mansion's Live Museum has been on the road spreading their message of the Old Testament for over 28 years.
The museum came to Libby last week where area residents and school groups got the opportunity for an unique learning experience.
They are an organization based out of Oklahoma by the man who has been in it from the beginning, Clayton Leinneweber. He said the idea grew from the original lesson of a project at his church to create a larger representation of the sanctuary that is talked about in the Book of Exodus.
Starting from just that idea and a simple church project to a life-size mansion they created by reading the book of Exodus in the Bible is no small feat.
Leinneweber said the instructions on the measurements for the structure are written in the book of Exodus and they converted the measurements from cubit, an ancient measure of length, to today's measurements to create the live-size structures.
Even after all these years and its many miles across the country, the museum is still using most of its original set and props that they had created for their first showing.
Once they were able to get the necessary volunteers and vehicles to bring the museum to life on the road, the journey began.
The invitation outreach organization travels to locations where they've been invited. The criteria for families or organizations who invite them only has a roughly $8,500 deposit for traveling purposes and has to host the volunteers and help with sleeping arrangements, supplying showers, laundry and meals.
Setting up of the museum takes two to three days and one or two days of breakdown and packing before they get back on the road to their next location.
The vehicles they have been able to acquire to help move the pieces are a tractor trailer, a RV, a van/truck aside from a personal vehicle or two. The money they receive from the deposits they get go only toward gas and maintenance.
The volunteers in this organization do not get paid for their time but instead get to travel with the museum across the country and internationally. The goal is to help spread their knowledge to interested people.
The volunteers are able to come and go as they please meaning they can join the Live Museum when they are able to lend a helping hand and leave when they are ready. The Live Museum welcomes anyone willing or wanting to help.
Philip, a volunteer, stated that, "The reason Messiah's Mansion has been able to keep traveling and teaching with the little money it does receive is because of the doors God has kept opening for the museum."
They have always been able to find helping hands when a need arises.
While there has been many ups and downs for this organization but because they love what they do, the group is strongly moving full stream ahead.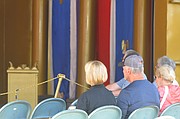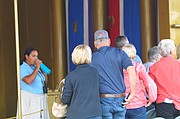 ---