Judy M. Wagner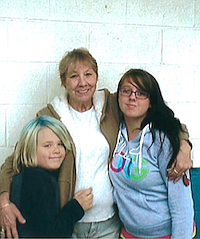 |
September 15, 2023 7:00 AM
Judy M. Wagner, 80, was born on Nov. 10, 1942, and died Aug. 13, 2023.
Judy was the daughter of Gladyce Nelson and Bernie Queen.
She was preceded in death by parents, her sisters Hazel and Teri, her brother Ron and infant daughter Carla (Robin).
Judy is survived by the love of her life, Robert Wagner (Kalispell), children James Buccelli (Billings), Lance Mickelson (Troy) and Michele Beagle (Troy), her stepchildren George, Kari, Robert and many grandchildren, great-grandchildren and one great-great-grandchild, brother Vernon (Jay) and sister Kathy.
Services will be held at 12:30 p.m. Sunday, Oct. 1, at Bigfork Christian Church.
---