Jennifer Lynn Culpepper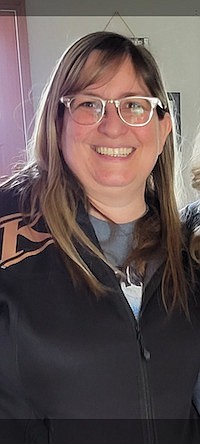 |
September 15, 2023 7:00 AM
Jennifer Lynn Culpepper, 51, passed away on July 7, 2023, in Kalispell, Montana.
She was born on Jan. 27, 1972, in Vancouver, Washington.
Jennifer was a beloved daughter, mother, grandmother, partner and friend.
Jennifer was known for her great sense of humor, infectious laughter and beautiful smile.
She had a deep love for the outdoors, cherished road trips and traveling, especially in her beloved Black Bitty. Her passion for Montana was evident, as she was known as the best tour guide by her friends and family.
She had a sarcastic wit, a knack for remembering everything, often playfully reminding others of past events and she was a self proclaimed grammar "enthusiast" who loved teasing her friends, family or anyone - when they slipped up and their grammar was less than perfect.
In addition to her outdoor pursuits, Jennifer had a strong interest in researching her family history. She loved Greek food. She was independent, strong, and a true wild spirit. Jennifer found joy in mentoring others, was a respected and loved boss. She was a proud member of CCW (Crazy Camping Women) - a group of women that were her tribe, closest and dearest friends.
Jennifer is survived by her daughter Kaitlyn Culpepper, her son Kameron Pfaff and her grandson Julian Pfaff.
She was preceded in death by her partner and love of her life, Cameron Goins, as well as her mother Doris Young and father Robert Culpepper.
Jennifer's career was marked by her dedication and leadership. She worked as a manager at Lucky Lils Casino in Libby, Montana. Additionally, she was a licensed CMA and served as the treasurer of The Snow Cat Club.
In her leisure time, Jennifer enjoyed snowmobiling, hunting, fishing, photography, painting and embarking on adventurous road trips and camping experiences.
Jennifer Lynn Culpepper will be dearly missed by all who had the privilege of knowing her. Her infectious laughter, love for life, and dedication to her family and friends will forever be cherished. May she rest in eternal peace.
A memorial service will be held on Friday, Sept. 15, 2023, at the VFW in Libby, Montana, to honor Jennifer's life and legacy.
---