Yaak man pleads not guilty to kidnapping, assault charges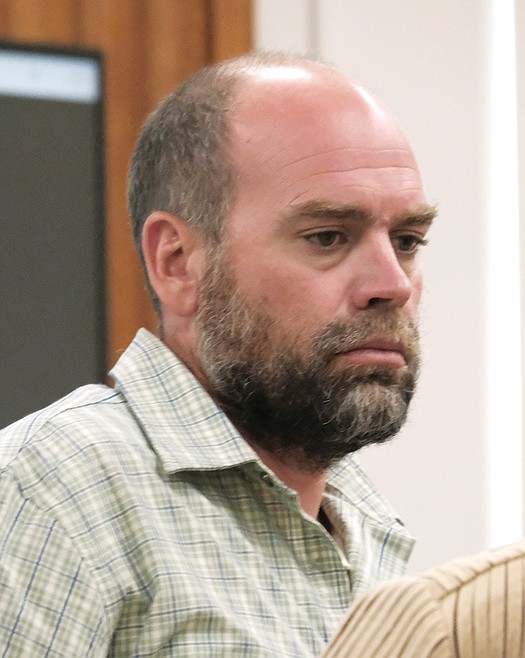 by
SCOTT SHINDLEDECKER
The Western News
|
September 12, 2023 7:00 AM
A Yaak resident is facing felony charges of kidnapping and assault with a weapon after two incidents outside of Troy.
Jeremy B. O'Day, 46, is also accused of a third felony count of criminal mischief after the alleged incidents on July 10.
O'Day appeared in Lincoln County District Court on Aug. 28 and pleaded not guilty to the charges. His next court hearing is scheduled for Oct. 30.
In the affidavit of probable cause, Lincoln County Sheriff's Office Sgt. Luke Hauke received a report at about 9:11 a.m. on July 10 from the alleged victim who told him a man he knew as "Odee" came into his home and told him, "You better come outside right now or something bad is going to happen."
The man followed "Odee," later determined to be O'Day, outside where the accused told allegedly threatened the man's life if he didn't get into his vehicle. The man said he got into O'Day's truck because his kids were at home and he didn't want any violence in their presence. The alleged victim also said he thought O'Day was taking him somewhere to fight because he had an affair with O'Day's wife.
The man said O'Day had an AR-style rifle in the truck and kept a hand on it while they drove from his residence near the Montana-Idaho border to a place where O'Day's wife was staying on Montana Highway 56.
The man also told Sgt. Hauke that O'Day threatened to shoot him several times during the drive. He also said O'Day drove across both lanes of the highway while going down the Yaak Hill and stated, "I can just kill both of us right now."
The alleged victim said he acted submissive and polite in an attempt to keep the situation from escalating. He also said when they arrived at the residence where O'Day's wife was living, he was ordered out of the truck where O'Day and his stepson allegedly yelled at he and the woman. The man also said the stepson wore a pistol on his belt, but didn't draw it.
The man said he was eventually allowed to leave and he walked back toward Troy before getting a ride to his home.
The alleged victim then said O'Day returned to his home, got into a Bobcat skid steer and used it to flip over and damage the man's car, which was parked near the home.
The man said when he went outside, O'Day pointed his rifle at him before he put his hands up and backed up into the house. The man said O'Day finished damaging the car, left the skid steer running, got in his truck and left.
O'Day was held initially in the Lincoln County Detention Center before posting $50,000 bail. He was initially held on $150,000 bail before his attorney, Ann C. German, filed a motion for release and recorded a sworn schedule of real property worth $100,000. Deputy County Attorney Jeff Zwang did not oppose the motion.
O'Day has a number of conditions he must follow while being free. They include not being allowed to possess or use weapons, including guns, knives, ammunition or chemical agents, such as bear spray. O'Day is also not allowed to use or possess illegal drugs or alcohol and he may not leave the state without permission.
For kidnapping, the maximum sentence is 10 years in the Montana State Prison. For assault with a weapon, it's 20 years and for criminal mischief, it's 10 years.
---