Loggers senior Malyevac wins Libby Invitational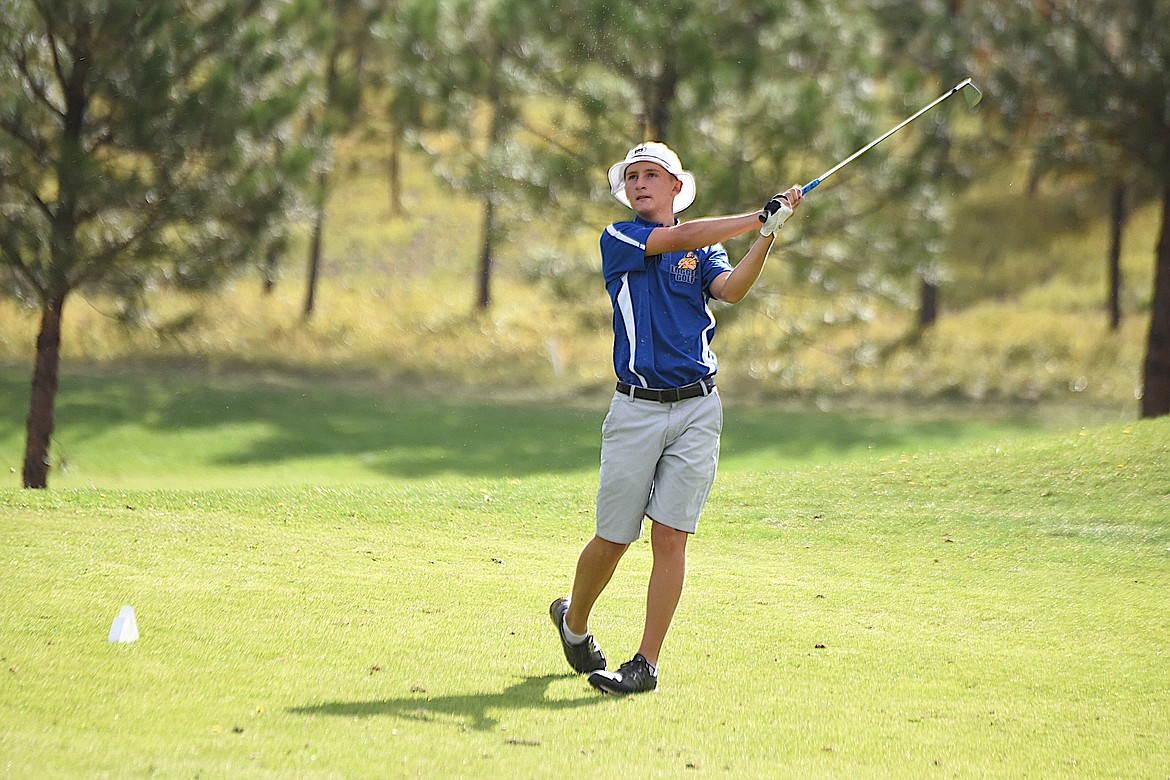 Libby's Reece Malyevac follows through after hitting a tee shot on Friday, Sept. 8, during the Libby Invitational at Cabinet View Golf Club. (Scott Shindledecker/The Western News)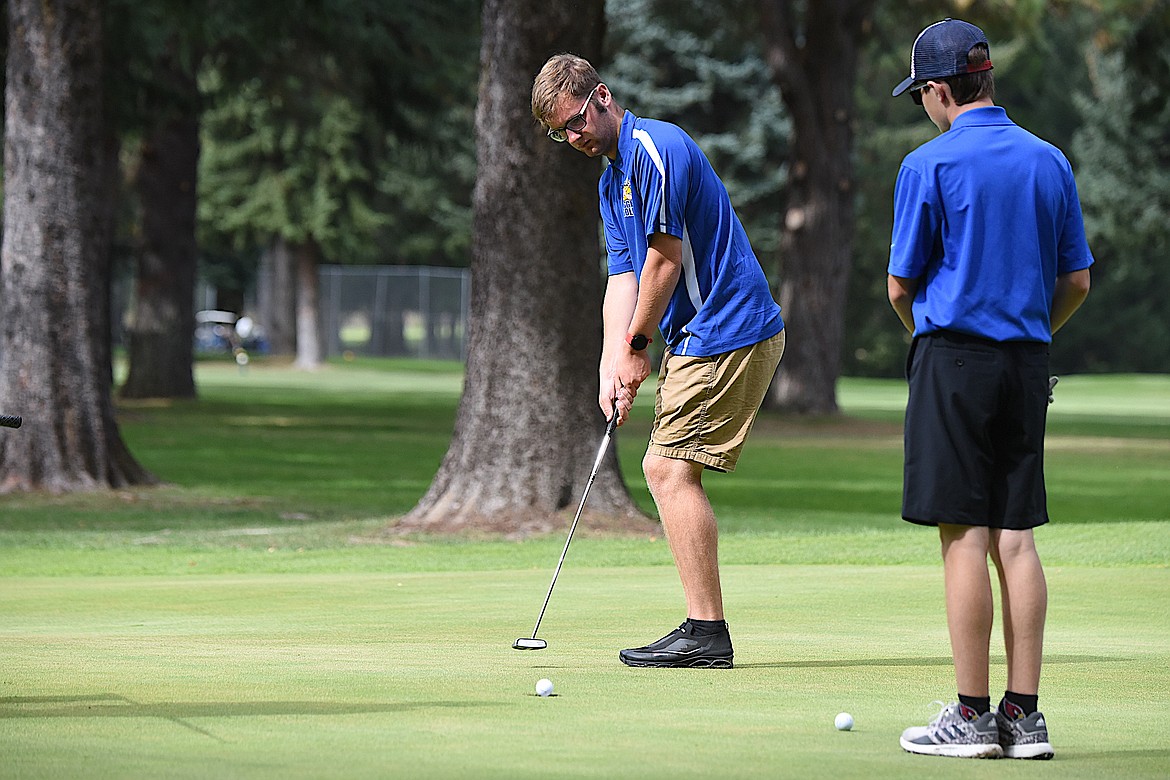 Libby's Ayden Montgomery rolls a putt in on No. 10 on Friday, Sept. 8, during the Libby Invitational at Cabinet View Golf Club. (Scott Shindledecker/The Western News)
Previous
Next
by
SCOTT SHINDLEDECKER
The Western News
|
September 12, 2023 7:00 AM
Libby senior golfer Reece Malyevac is on a roll in the 2023 season after winning the Libby Invitational Friday at Cabinet View Golf Club.
Following a 75 at Indian Springs Thursday in Eureka, Malyevac trailed three players by one stroke entering Friday.
But a 6-under 66 at Cabinet View made him a winner with a two-day total of 141.
Malyevac's red-hot round allowed him to beat Corvallis' Brady Powell by two strokes. Powell played well Friday with a 69 but he and Malyevac were the only two players to score under 70 at Cabinet View.
"It was a great two days of golf for the Libby Invitational! Reece Malyevac lit up Cabinet View with a 6-under 66 to win on his home course," Loggers head coach Dann Rohrer said.
Malyevac's performance was similar to what he did a few weeks ago when he rallied to win the Corvallis Invitational. A first-round 76 in Missoula left him trailing Powell by five strokes, but a second-day rally with a 71 at Double Arrow made him an easy winner over Powell.
Last week, Malyevac also won at Meadow Lake in Columbia Falls and was third at Whitefish on the South Course.
Other Loggers finishers included Easton Peterson, tied for 42nd with a total of 198, Teague Thompson, 46th with 216, and Ayden Montgomery 50th with 251. For the Lady Loggers, Addison Skranak was 28th with a total of 234 and Lucy DeShazer was 35th with 258.
In the team scoring, the Polson Pirates were 52-stroke winners over Corvallis. The Pirates had five players in the top 10 and finished with 593. They were led by overall third-place finisher Christian Lund who shot 147, finishing six shots behind Malyevac.
In the girls competition, defending Class A champ Frenchtown's Katie Lewis was an easy winner with a two-day total of 152.
Defending state Class A champion Polson was far and above the other five teams that competed. The Lady Pirates totaled 690 shots, 24 ahead of runner-up Hamilton.
Libby has two regular season matches before the postseason begins. The Loggers played in Polson Monday and are at Hamilton on Friday.
The divisional tournament at Whitefish is scheduled for Sept. 21. The state tournament will be in Sidney the following week.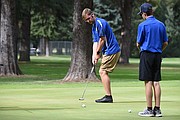 ---