Libby Lady Loggers volleyball plays in home-opener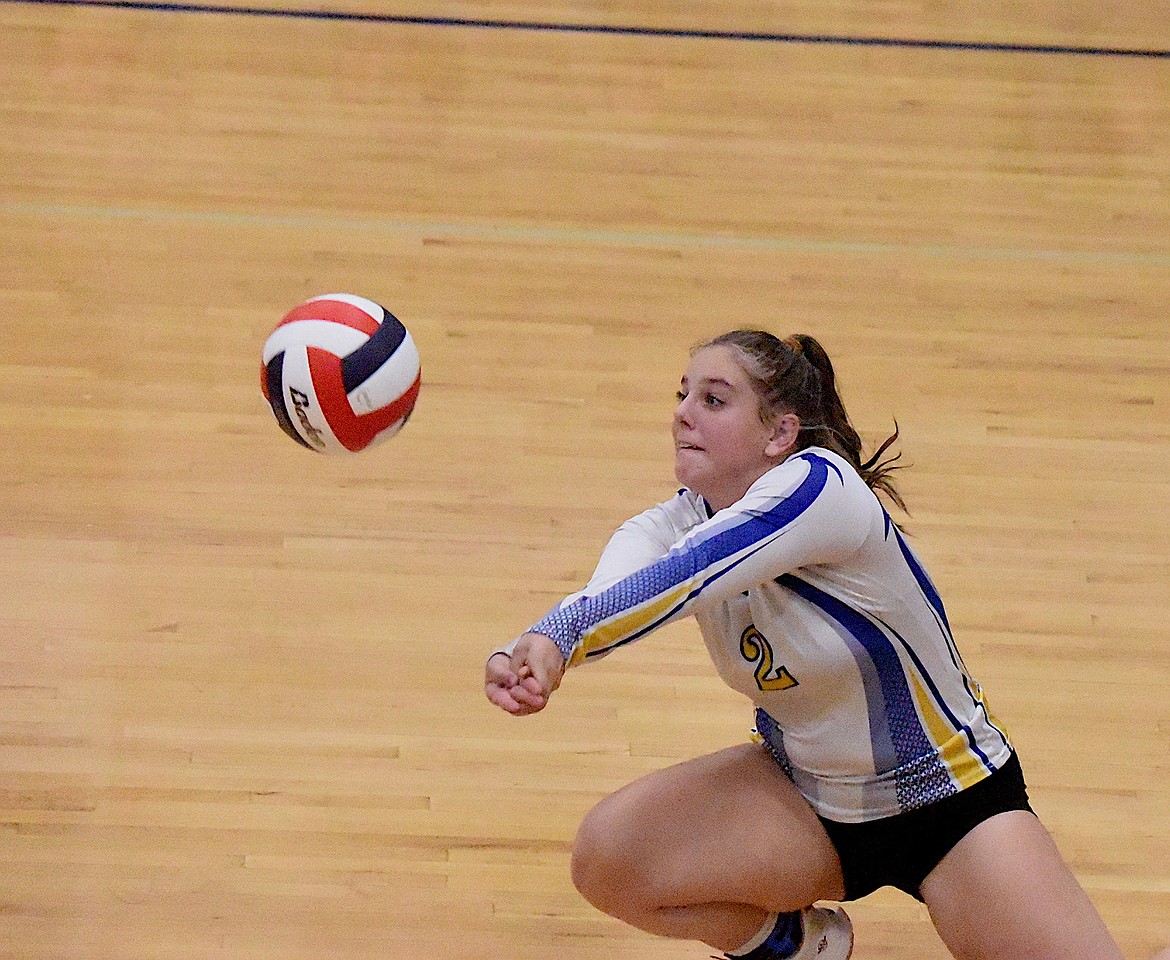 Libby's Addy Gilden-Vincent makes a dig in a match against Columbia Falls on Thursday, Sept. 7. (Scott Shindledecker/The Western News)
Libby's Molly Gotham prepares to serve against Columbia Falls on Thursday, Sept. 7. (Scott Shindledecker/The Western News)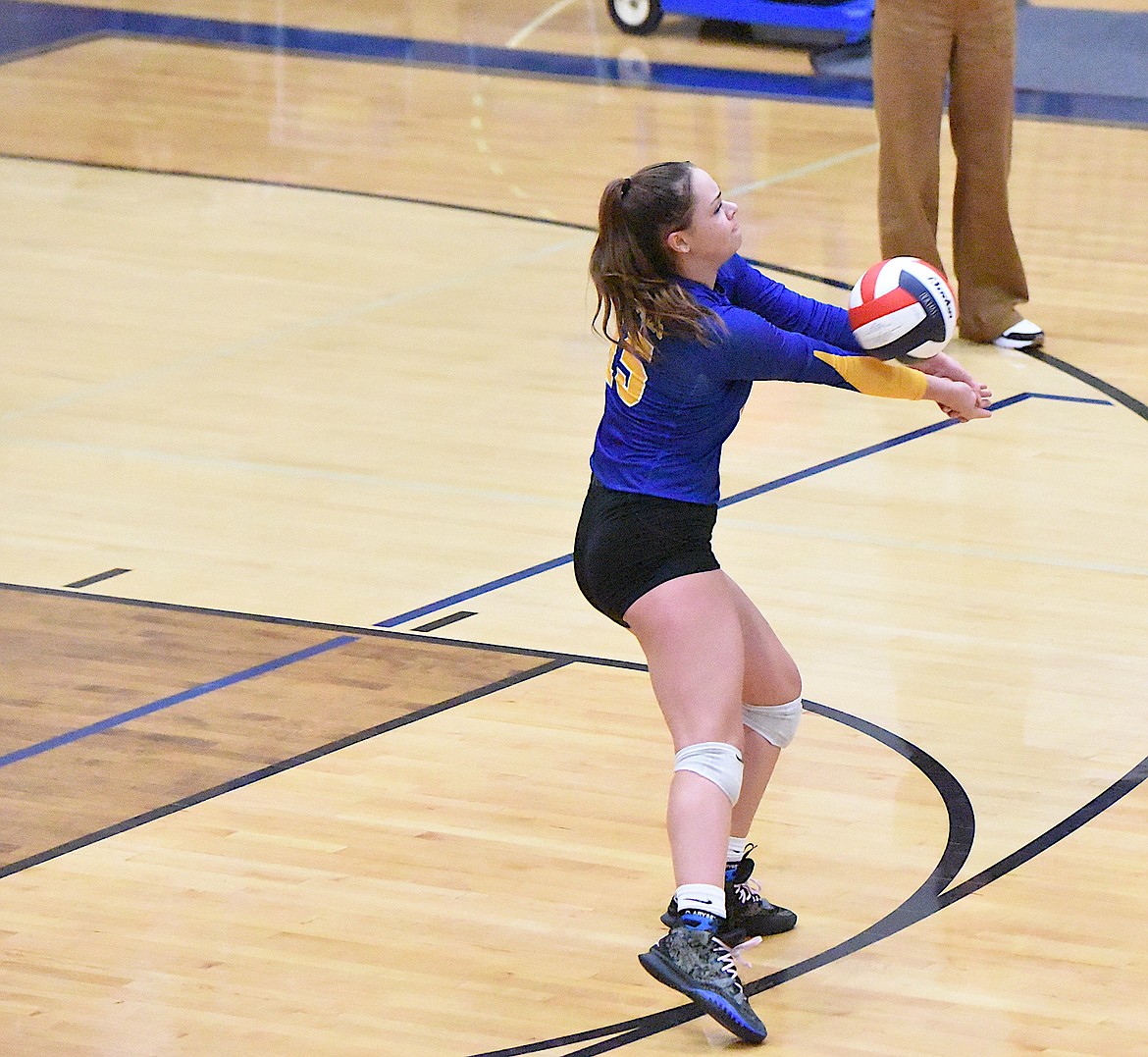 Libby's Macey Halvorson makes a return in a match against Columbia Falls on Thursday, Sept. 7. (Scott Shindledecker/The Western News)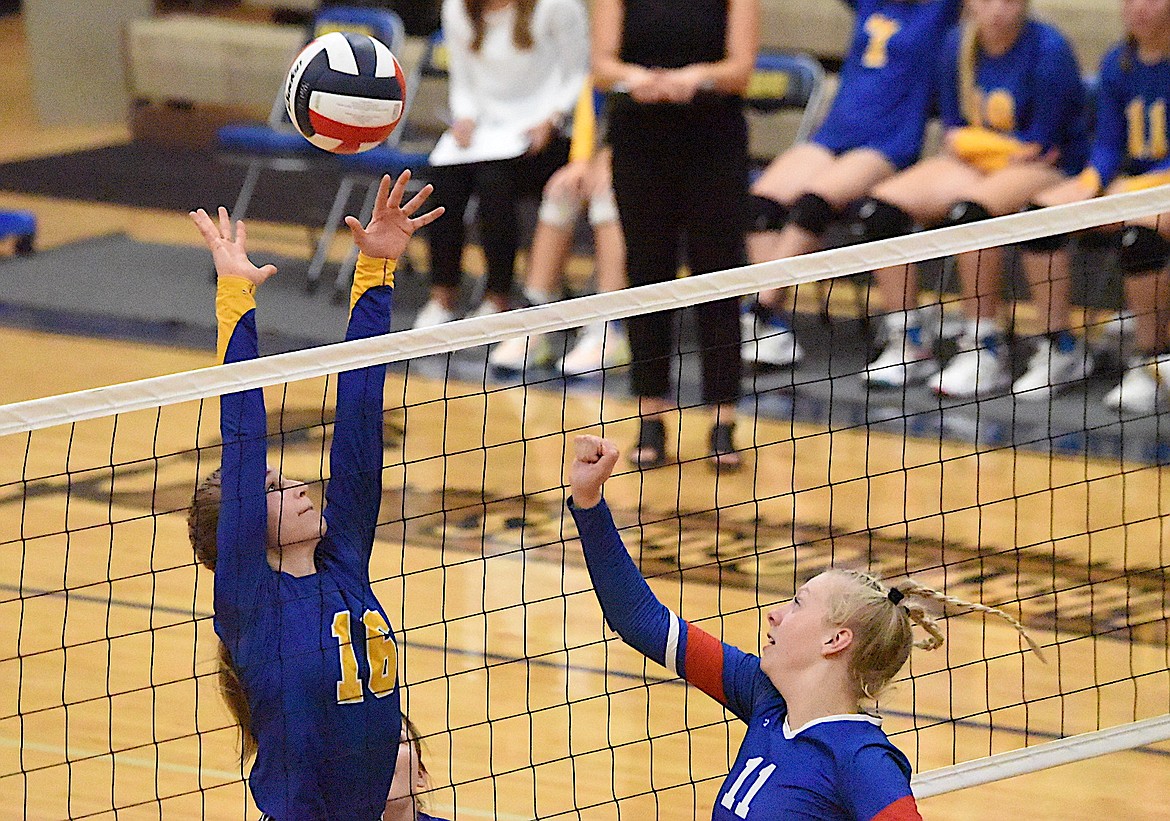 Libby's Rylee Delmas battles at the net against Columbia Falls on Thursday, Sept. 7. (Scott Shindledecker/The Western News)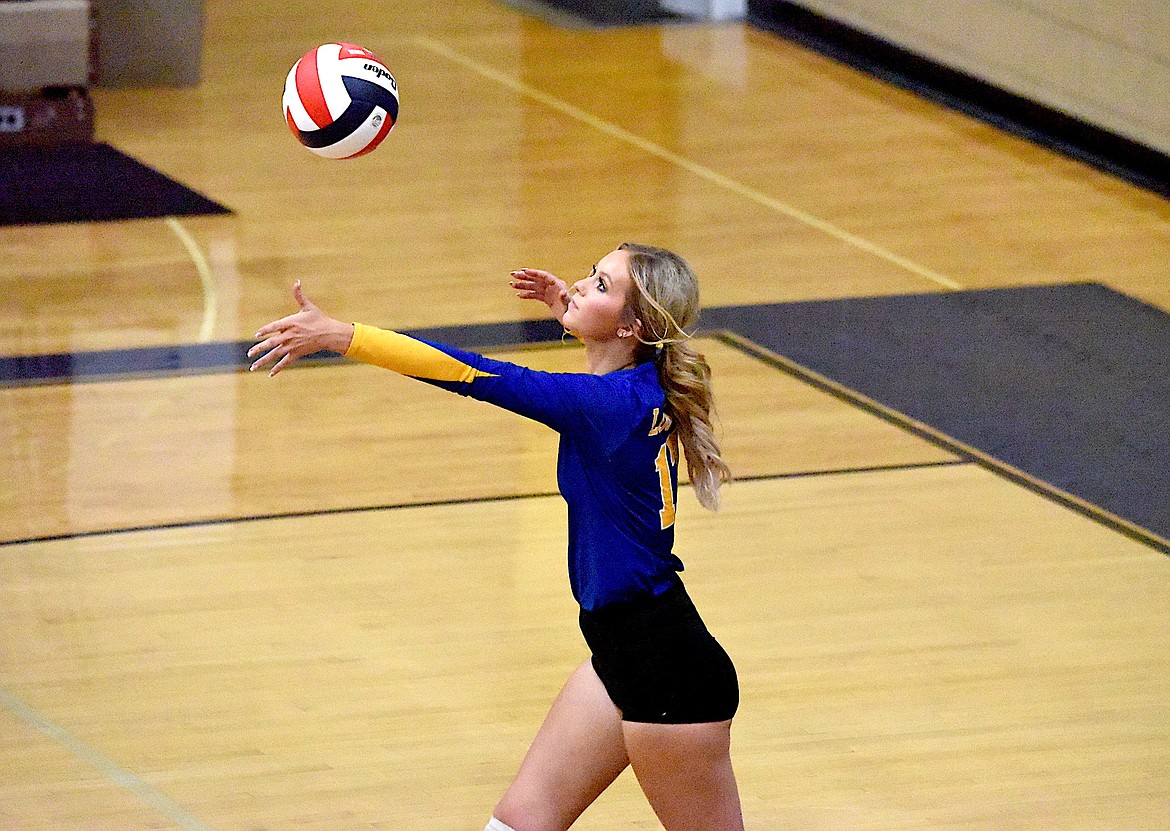 Libby's Lyndee McElmurry winds up for a serve against Columbia Falls on Thursday, Sept. 7. (Scott Shindledecker/The Western News)
Previous
Next
|
September 12, 2023 7:00 AM
After playing on the road the first few weeks of the season, the Libby girls volleyball team played its home-opener on Thursday, Sept. 7.
Libby fell to Columbia Falls in three sets, 25-11, 25-17 and 25-22.
Statiscally, Phoenix Vincent led Libby with seven kills, Addy Gilden-Vincent had six digs and Lyndee McElmurry had two aces.
Saturday, Libby hosted Polson.
The Lady Loggers return to action Tuesday at Bigfork and host Browning on Friday.
---