Patricia "Patti" Slauson Kelly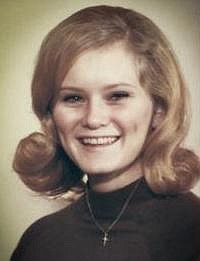 Patricia "Patti" Slauson Kelly
|
September 8, 2023 7:00 AM
Patricia "Patti" Slauson Kelly, of Sammamish, died on Thursday, May 25, 2023.
She was 69 years young.
Patti was born on Oct. 26, 1953 in Prinevile, Oregon, the daughter of Richard and Betty Slauson. She was raised in Libby, Montana and graduated from Libby High School in 1972.
She moved to Tacoma, Washington to attend Green River Community College in Auburn, Washington, earning an AA degree in Business Administration. She also attended Seattle University, earning a BA in Psychology and a BS in Business Administration.
It was before she started at Seattle University that she met the love of her life, Bob, on July 2, 1979.
Patti was honored by Strathmore's Who's Who for the 2007-2008 publication, for individuals who demonstrated leadership and achievement in their profession.
She had worked in the banking business, starting as a credit analyst at People's Leasing, Peoples Bank (Security Investigator), U.S. Bank (Assistant VP), becoming a loan officer.
She also worked at Frontier, Fortune (VP), Home Street and Sound Community Bank as a VP and Commercial Loan Officer.
She was the first woman to earn her entry into Home Street Bank's Presidents Club.
Patti was an avid gardener. She and her husband Bob enjoyed "playing" in the garden on weekends. This is where Bob would play, picking weeds! She would always be re-arranging plants, thus causing Bob to dig more holes when he wasn't picking weeds.
She also loved to travel. Patti traveled to Thailand in 1995 with Bob for his work and traveled to Spain with a grade school girlfriend in 2017.
Many times she and Bob spent time at their condo in Maui, often going in February during the peak of the Humpback whale season. When snorkeling there, she and Bob were holding hands when they heard and felt the humpback whales singing, vibrating in their chests.
She thought that was one of the best moments of her life. They both love whales of any species. She also enjoyed going to concerts over the years.
Survivors include Bob (husband), sisters LaRelle Alcock (Alan), Collette Weston (Eugene) and Kim Olsen (David).
She was preceded in death of her father and mother.
Patti will be cremated and will reside at home until Bob is cremated.
Her celebration of life service was held at Flintoft's Funeral Home, Issaquah, Washington on July 8, 2023.
Full obituary, guestbook and live stream available at www.flintofts.com.
---