Libby ex-con pleads guilty to meth possession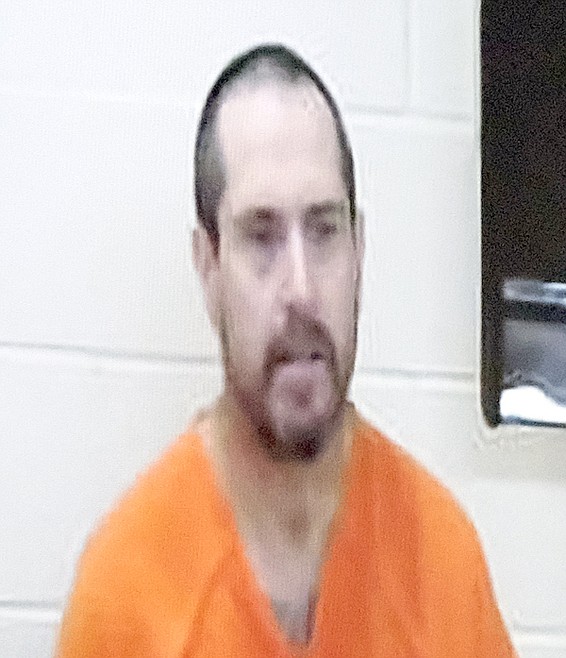 by
SCOTT SHINDLEDECKER
The Western News
|
September 8, 2023 7:00 AM
A Libby man with a criminal past pleaded guilty to a felony charge of meth possession on Aug. 28 in Lincoln County District Court.
Joshua David Hoffman, 47, originally faced five counts, including one felony, after he allegedly was involved in a police chase on the afternoon of Saturday, July 8, on Farm to Market Road.
In a plea deal, misdemeanor charges of driving on a suspended license, fleeing from an officer, obstruction and criminal possession of drug paraphernalia, were dropped.
Judge Matt Cuffe set Hoffman's sentencing date for Oct. 23. Hoffman remains in the Lincoln County Detention Center.
According to terms of the plea deal, Hoffman is facing a 4-year sentence to a state Department of Corrections facility. He must complete chemical dependency and pre-release programs. Hoffman also sought a modification to his bail, but Cuffe denied it.
According to the probable cause statement by Lincoln County Sheriff's Office Deputy Andrew Smith, he was parked when he saw a gray Dodge Durango that he recognized as one he had stopped previously with Hoffman driving. He used a monocular to identify the driver as Hoffman.
Smith wrote that he recognized the man from previous law enforcement encounters.
Smith pulled out and said his intention was to have dispatch check Hoffman's driver's license status. Before he made the call, Smith said he saw the Durango turn onto Frazey Court and speed up in an apparent attempt to elude the officer. Smith estimated the vehicle was driving at about 50 miles per hour on Frazey Loop. The speed limit is 25 mph.
Smith turned on his patrol vehicle's emergency lights and siren. But Hoffman allegedly continued to flee before coming to abrupt stop, leaving the vehicle and running behind a residence.
Smith said he yelled, "Sheriff's office, stop running," but Hoffman kept running. Smith reported that after running through several yards, he caught up with Hoffman.
While placing handcuffs on Hoffman, Smith reported seeing a white container in the defendant's hand as well as a syringe on the ground that the officer believed had fallen out of the container.
A subsequent field test determined a substance in the syringe was methamphetamine, according to Smith. In addition, the other half of the container Smith got off of Hoffman was found and a substance in it field tested positive for meth. A check of his driver's license determined his privileges were currently suspended.
A 2019 story in The Western News reported Hoffman received an eight-month federal prison sentence for illegal gun possession. According to a 2004 story in the Helena Independent Record, Hoffman received a one-year federal prison term for his involvement in a drug ring that distributed methamphetamine.
---