Lady Loggers soccer team wins home-opener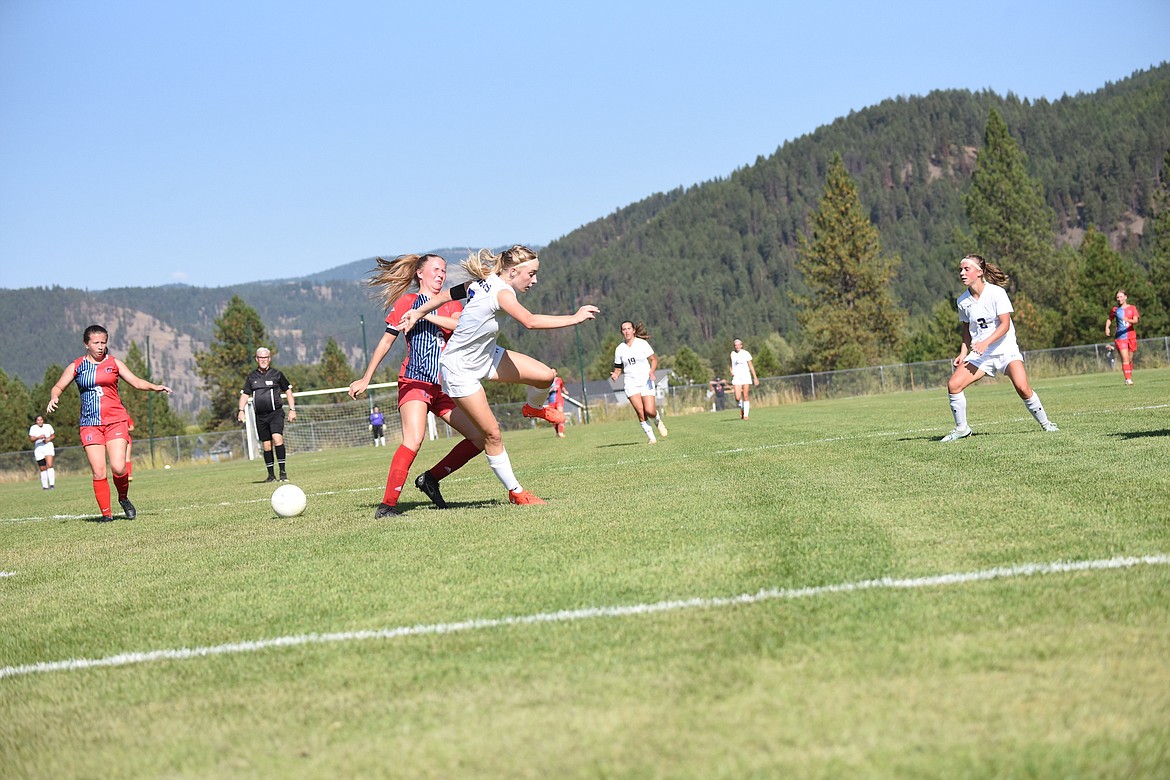 Libby Lady Loggers Morgan Hayes collides with a Loyola Sacred player during their home opener on Sept. 1 at J. Neils Memorial Park. (Scott Shindledecker/The Western News)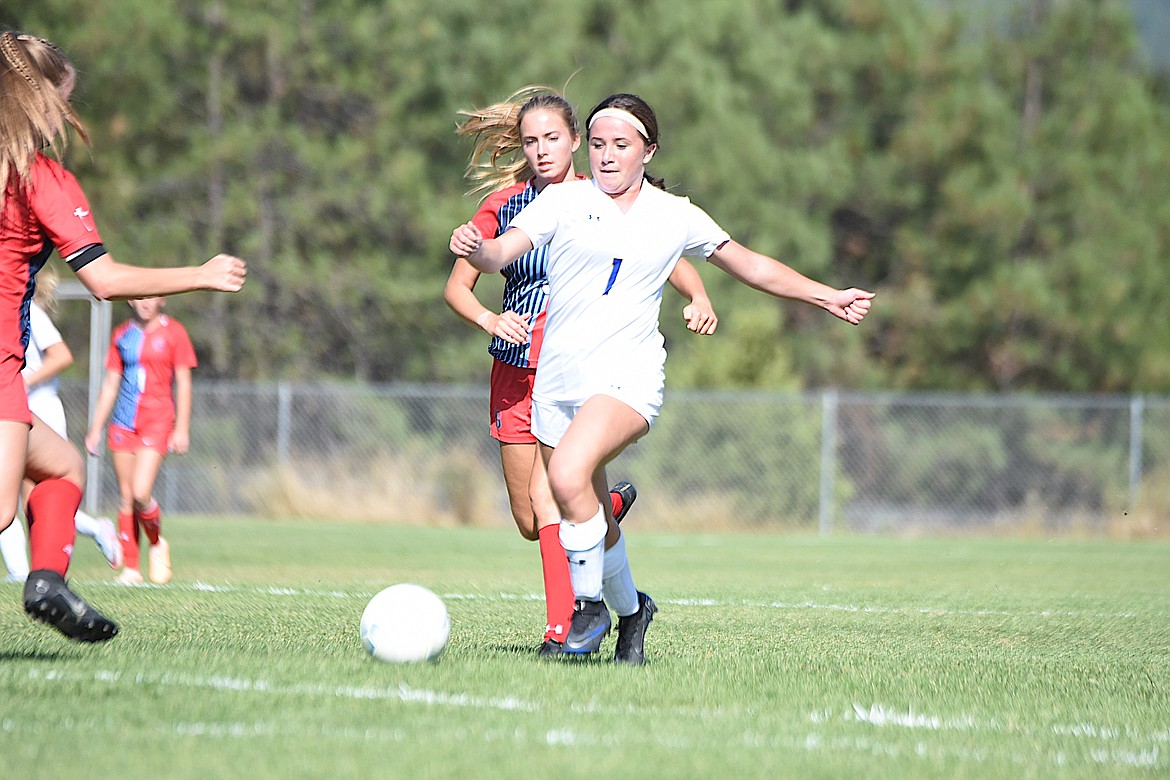 Libby Lady Loggers Madison Vincent charges upfield against Loyola Sacred during their home opener on Sept. 1 at J. Neils Memorial Park. (Scott Shindledecker/The Western News)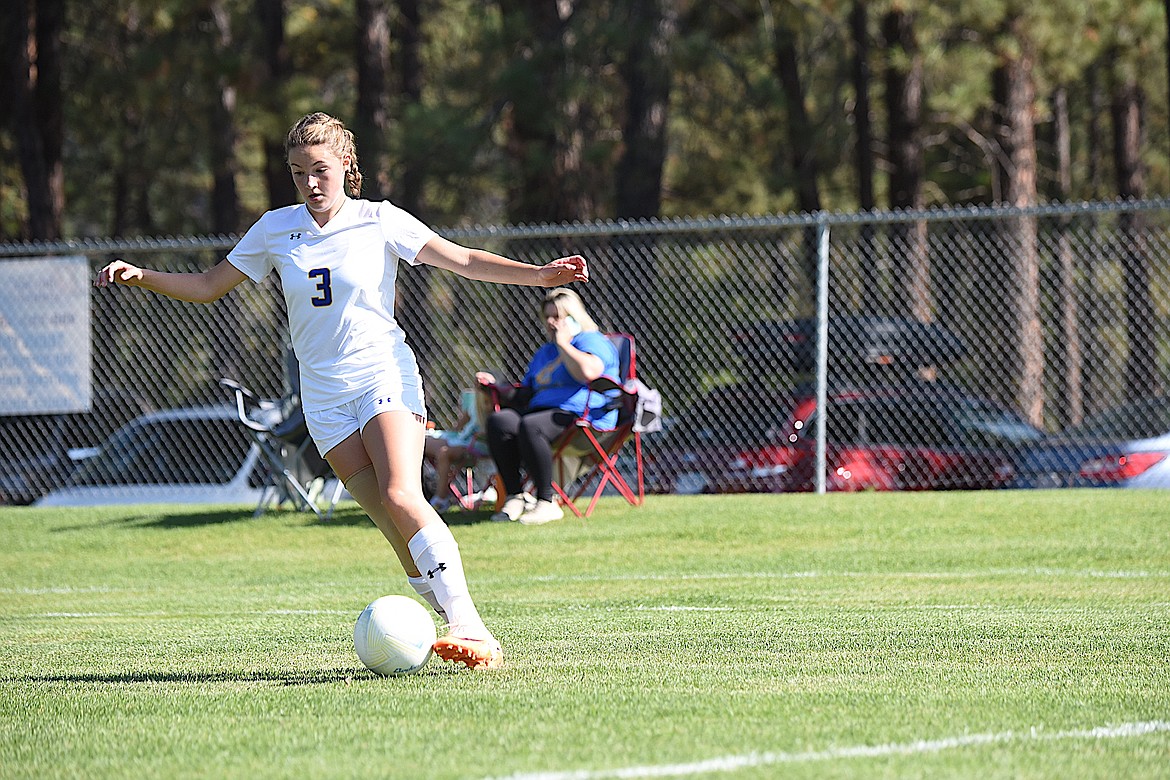 Libby Lady Loggers Zoe Warner goes on the attack against Loyola Sacred during their home opener on Sept. 1 at J. Neils Memorial Park. (Scott Shindledecker/The Western News)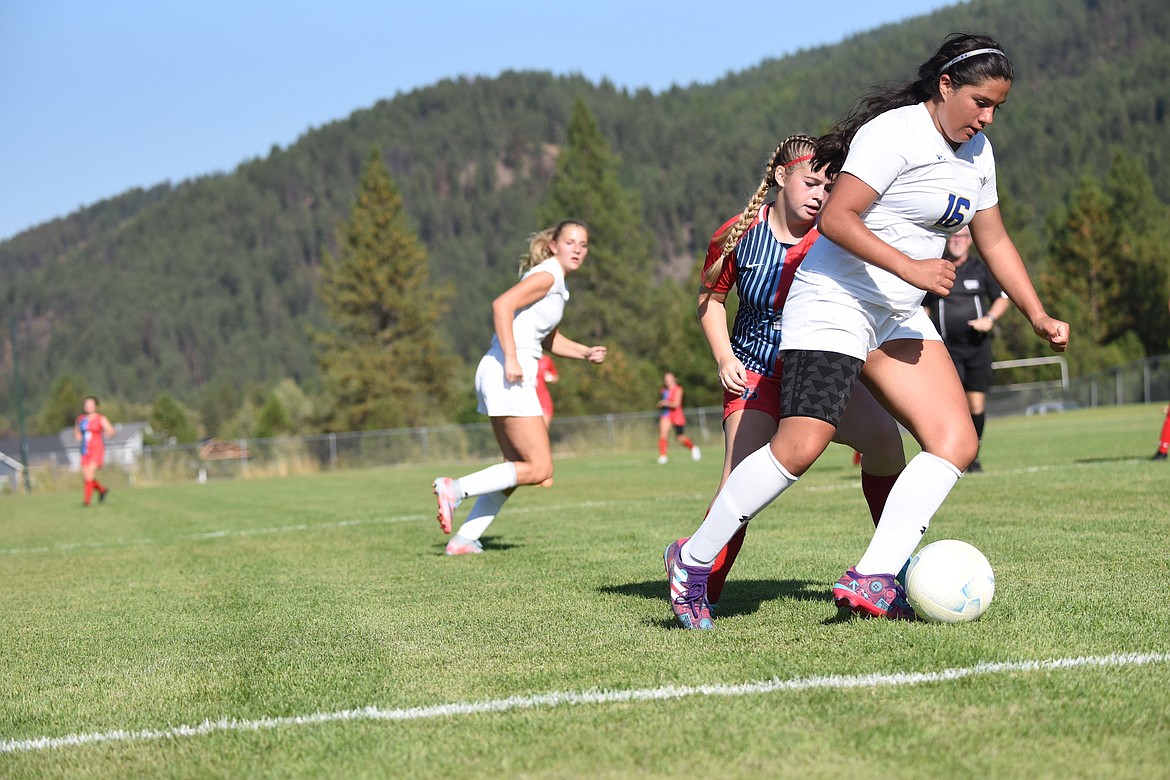 Libby Lady Loggers Marissa Hollingsworth plays a ball against Loyola Sacred during their home opener on Sept. 1 at J. Neils Memorial Park. (Scott Shindledecker/The Western News)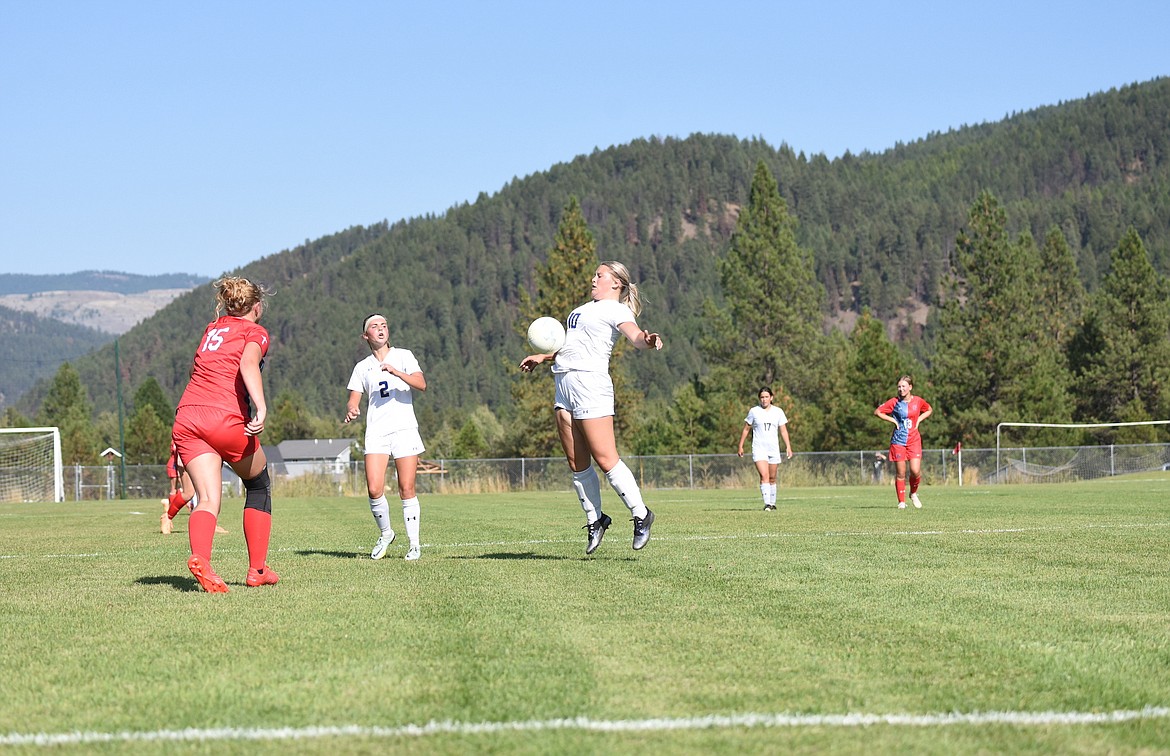 Libby Lady Loggers Keyera Haischer plays a ball against Loyola Sacred during their home opener on Sept. 1 at J. Neils Memorial Park. (Hannah Chumley/The Western News)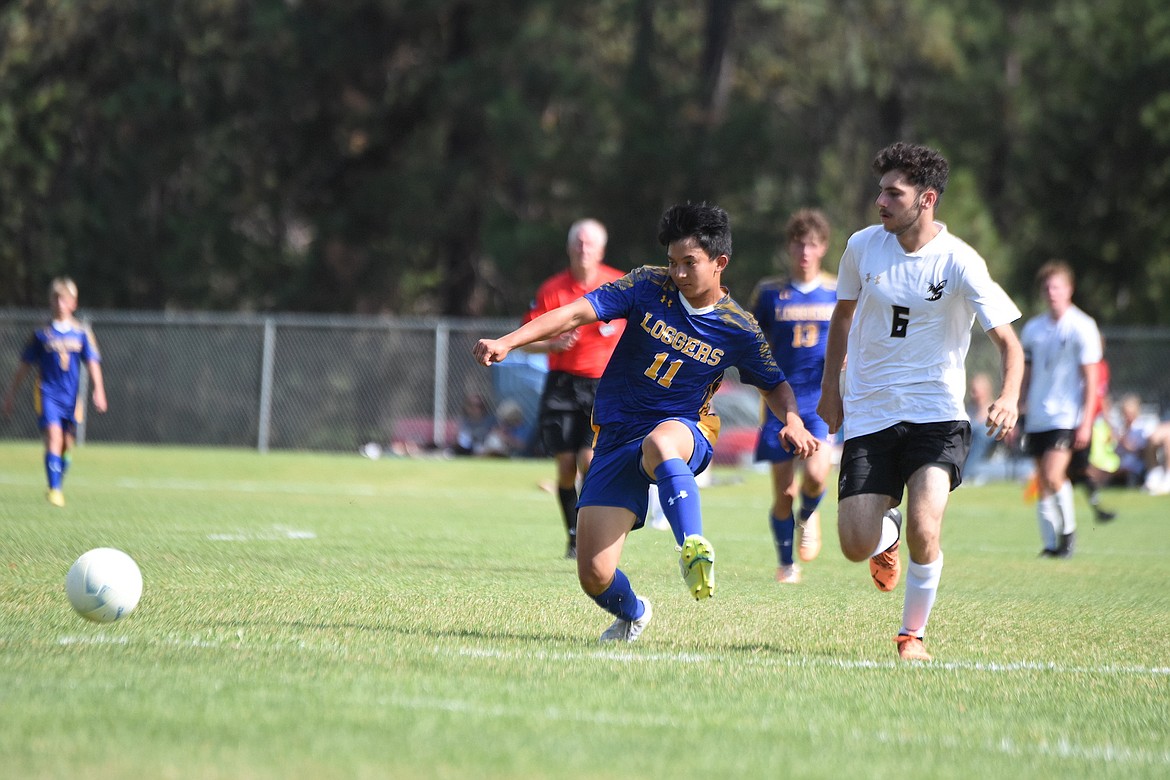 Libby's Gabe Gier gains control of the ball against Stevensville in a game on Sept. 2 at J. Neils Memorial Park. (Scott Shindledecker/The Western News)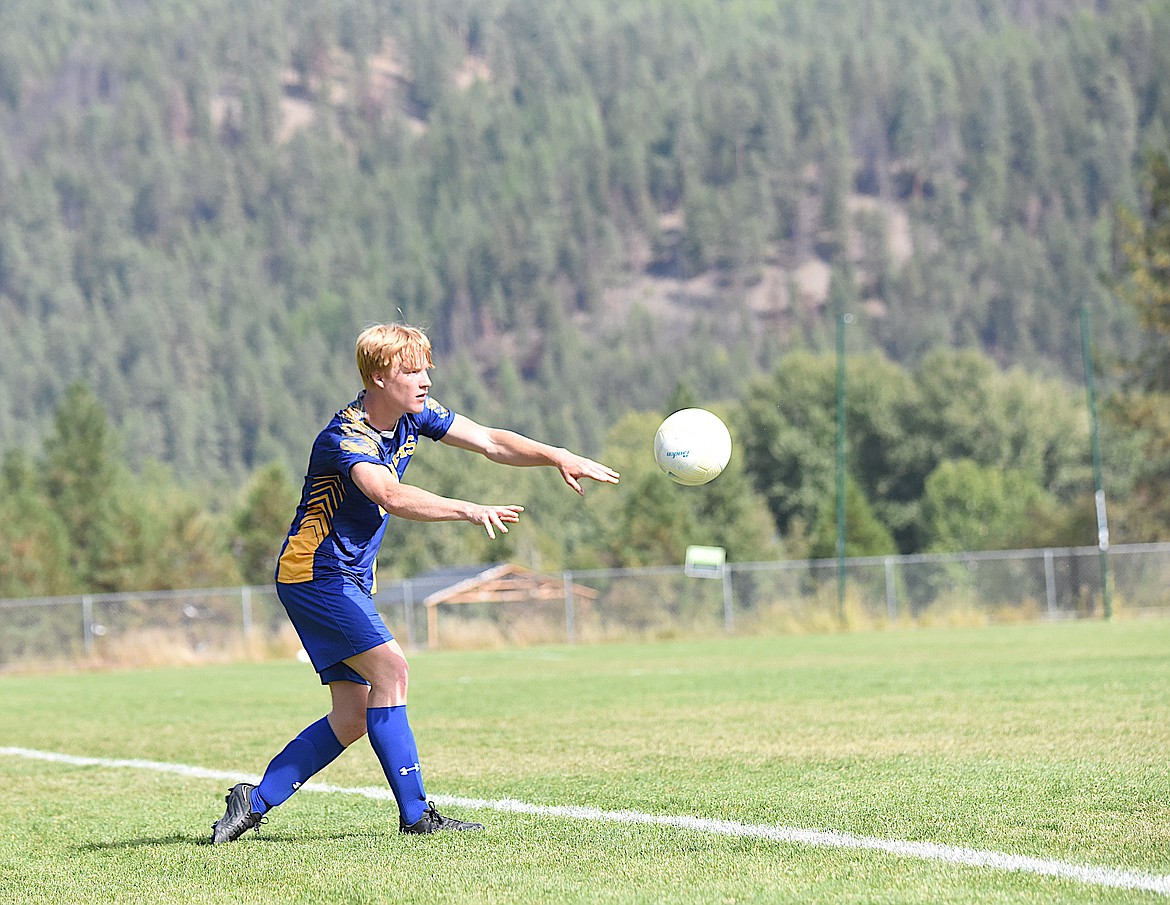 Libby's Marcus Hermes throws the ball in against Stevensville in a game on Sept. 2 at J. Neils Memorial Park. (Scott Shindledecker/The Western News)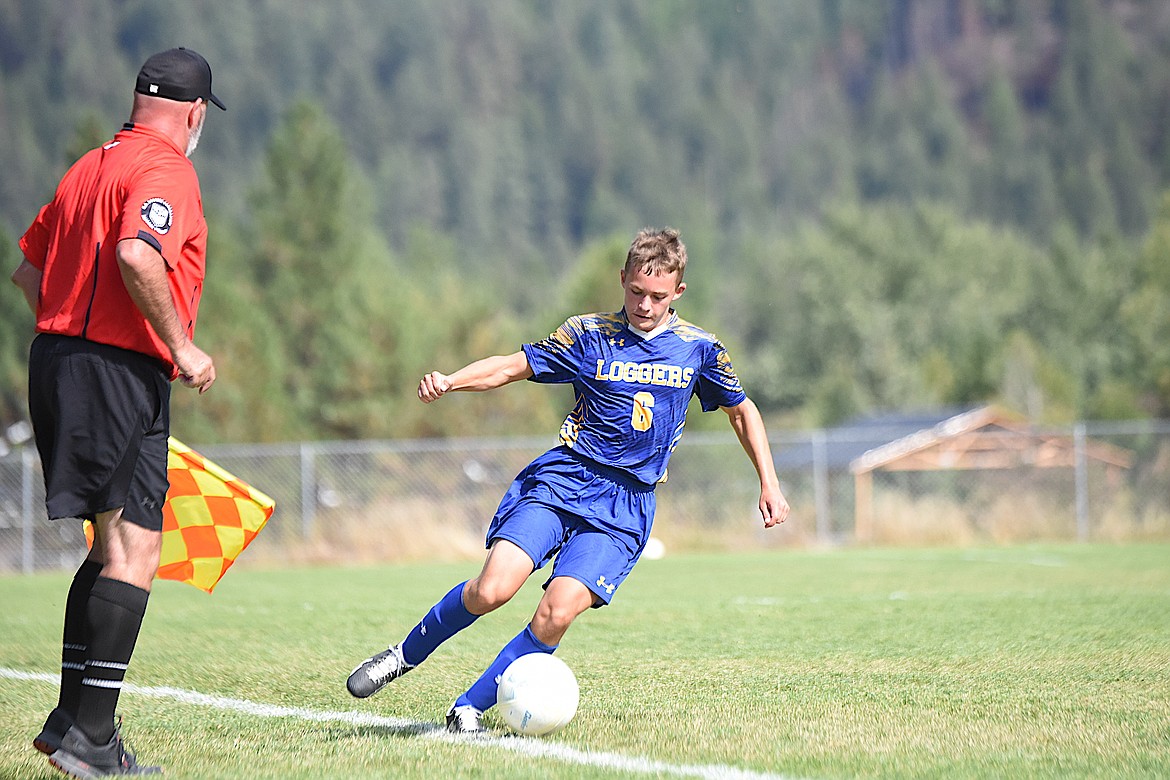 Libby's Colter Anderson maintains control of the ball against Stevensville in a game on Sept. 2 at J. Neils Memorial Park. (Scott Shindledecker/The Western News)
Previous
Next
It was a mixed bag for the Libby varsity soccer teams as they hosted their home-opening games last weekend.
The Libby Lady Loggers soccer team won its home-opener with a second half rally Friday, Sept. 1, at J. Neils Memorial Park.
After Loyola Sacred scored to take a 2-1 lead with 23:19 left in the second half, goals by Madison Vincent, Kaydence Stanak and Capri Farmer in the last 12:34 turned the game into an easy win.
Morgan Hayes' goal with 9:11 left in the first half tied the score at 1-1.
Libby dominated the game with 18 shots on goals and six corner kicks. Loyola had just five shots on goal.
Hayes had seven shots while Vincent tallied five. Marissa Hollingsworth had and assist and freshman Maura Mesenbrink was the keeper.
Saturday, Libby fell to Stevensville, 5-0.
Libby played at Whitefish Thursday and hosts Polson at noon Saturday.
In varsity boys soccer action Saturday, the Libby Loggers lost to Stevensville, 5-3.
Zander Gassman, Gabe Gier and Dylan Warner each scored goals.
The junior varsity team rolled to an 8-0 win. Aaron Thomas and Greysen Thompson each scored twice for the Loggers while Cody Watson, Ayden Montgomery, Liam Pallister and Sami Jocks each scored one goal.
The Loggers host Polson at 2 p.m. Saturday.
---