Stephen G. Howard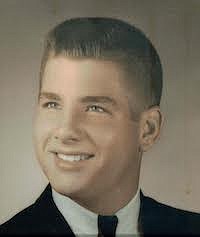 |
October 27, 2023 7:00 AM
Stephen G. Howard, 77, passed away on Oct. 23, 2023, at St. Patrick Hospital in Missoula, Montana. 
He was born on July 12, 1946, in Nashville, Tennessee and his parents were Walter and Nelli Howard. 
His high school years were spent attending Cloveth High in Fresno, California. Steve was married to his wife Rose for 34 years. He was also a veteran of the U.S. Coast Guard. Steve loved to cut wood, he loved Montana very much and he loved living here.
Steve is survived by his wife Rose Howard; daughter Sarah (James) Howard; stepson David (Emily) Clark; grandchildren Colton Howard, Macie Clark and Bodie Clark; and best friend since high school, for 32 years, Jim (Josie) Turner.
A small service for Steve will be announced at a later date. 
In lieu of flowers, please send donations to the Lincoln County Credit Union, PO Box 1586, Libby, MT 59923. 
Arrangements were under the care of the Schnackenberg Funeral Home of Libby. Memories and condolences may be shared by visiting www.schnackenbergfh.com.
---