Libby Lady Logger volleyball seniors honored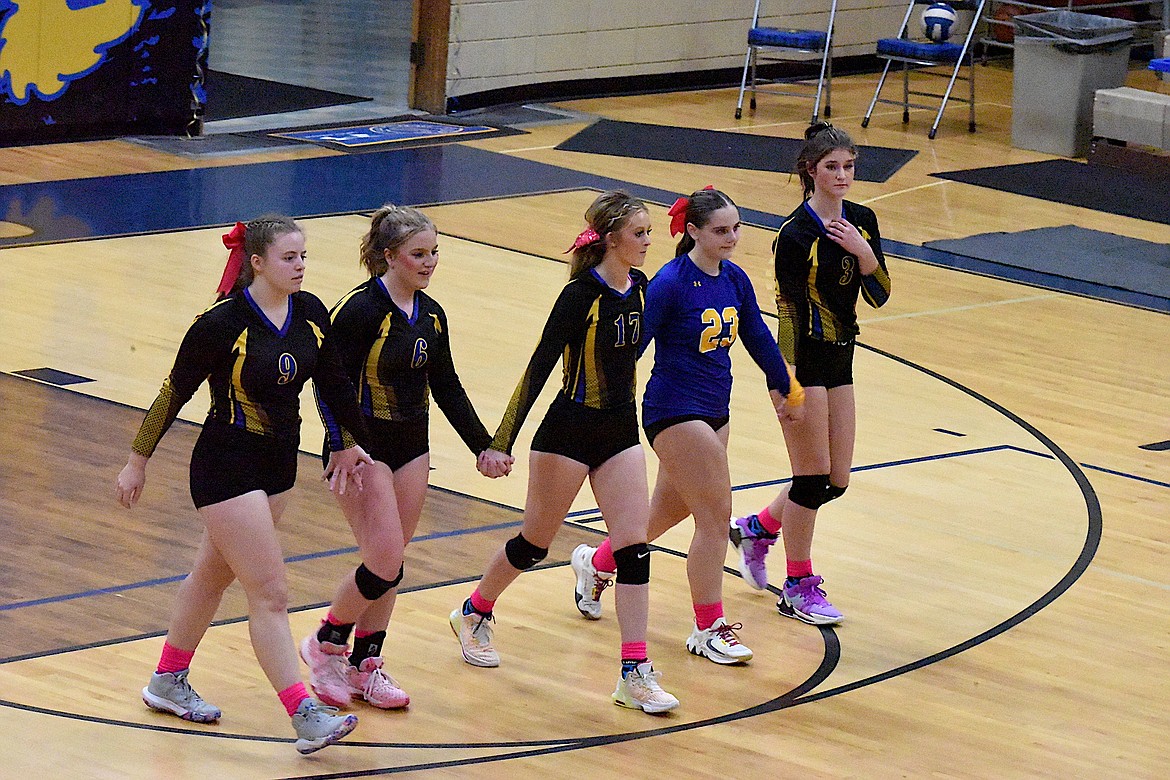 Libby volleyball players Allison Beaty, Mylie Rayome, Lyndee McElmurry, Addy Gilden-Vincent and Molly Gotham do the Senior Walk following their match against Bigfork on Thursday, Oct. 19. (Scott Shindledecker/The Western News)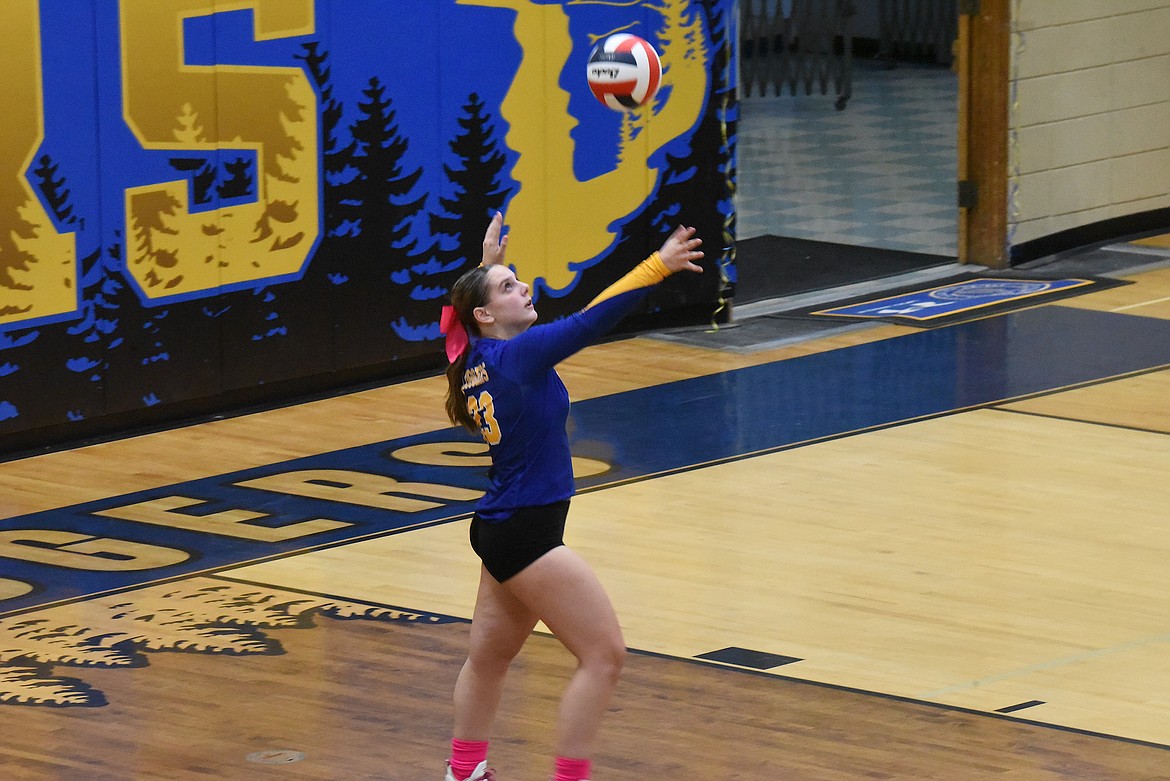 Libby's Addy Gilden-Vincent serves against Bigfork during their match on Thursday, Oct. 19. (Scott Shindledecker/The Western News)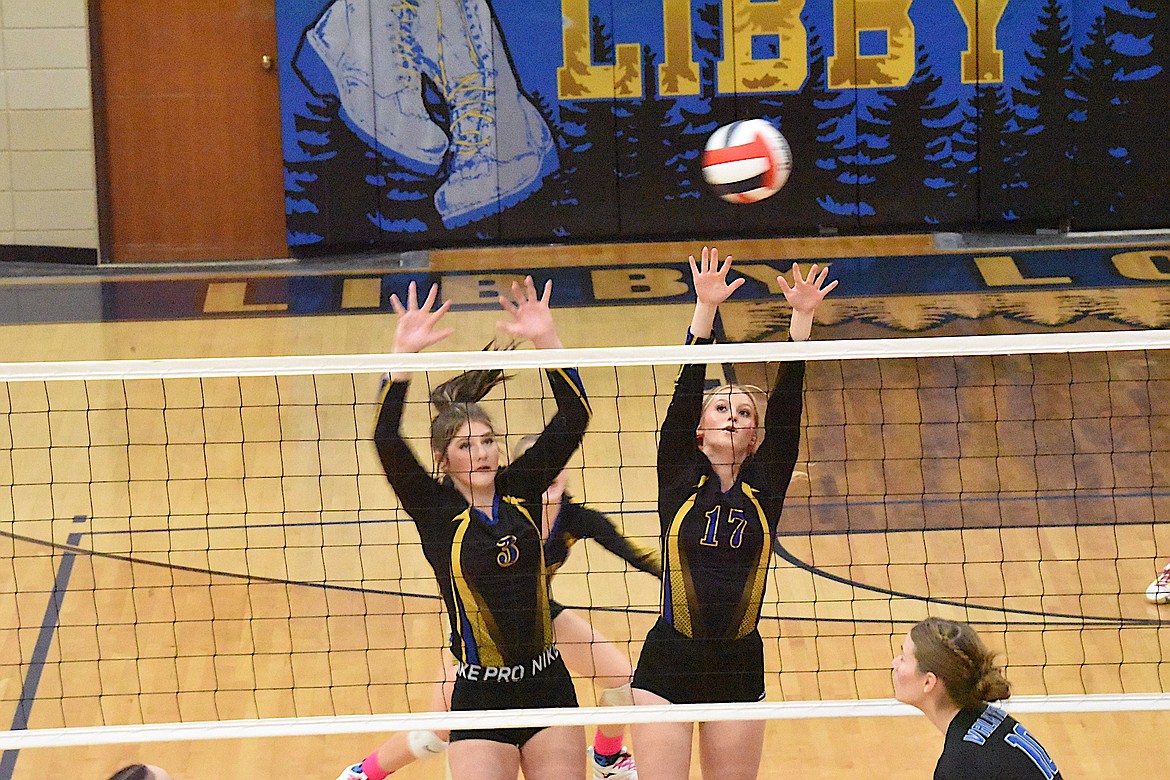 Libby's Lyndee McElmurry (17) and Molly Gotham (3) battle at the net against Bigfork during their match on Thursday, Oct. 19. (Scott Shindledecker/The Western News)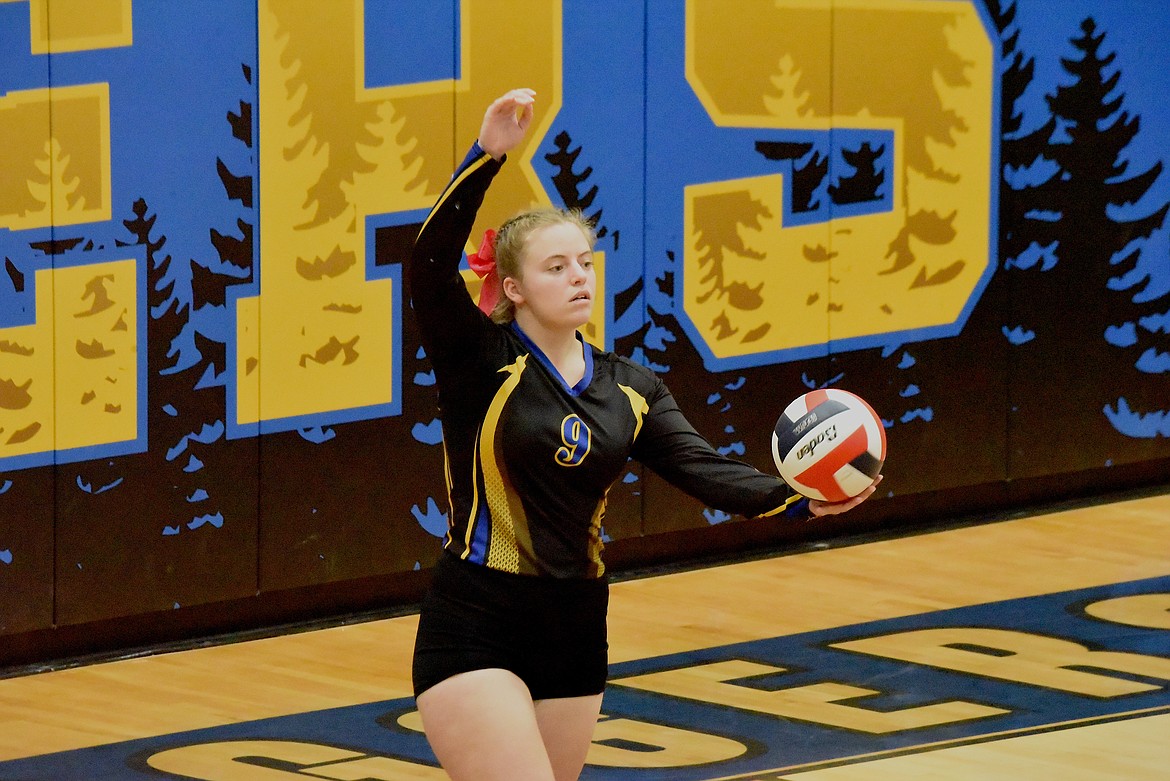 Libby's Allison Beaty serves against Bigfork during their match on Thursday, Oct. 19. (Scott Shindledecker/The Western News)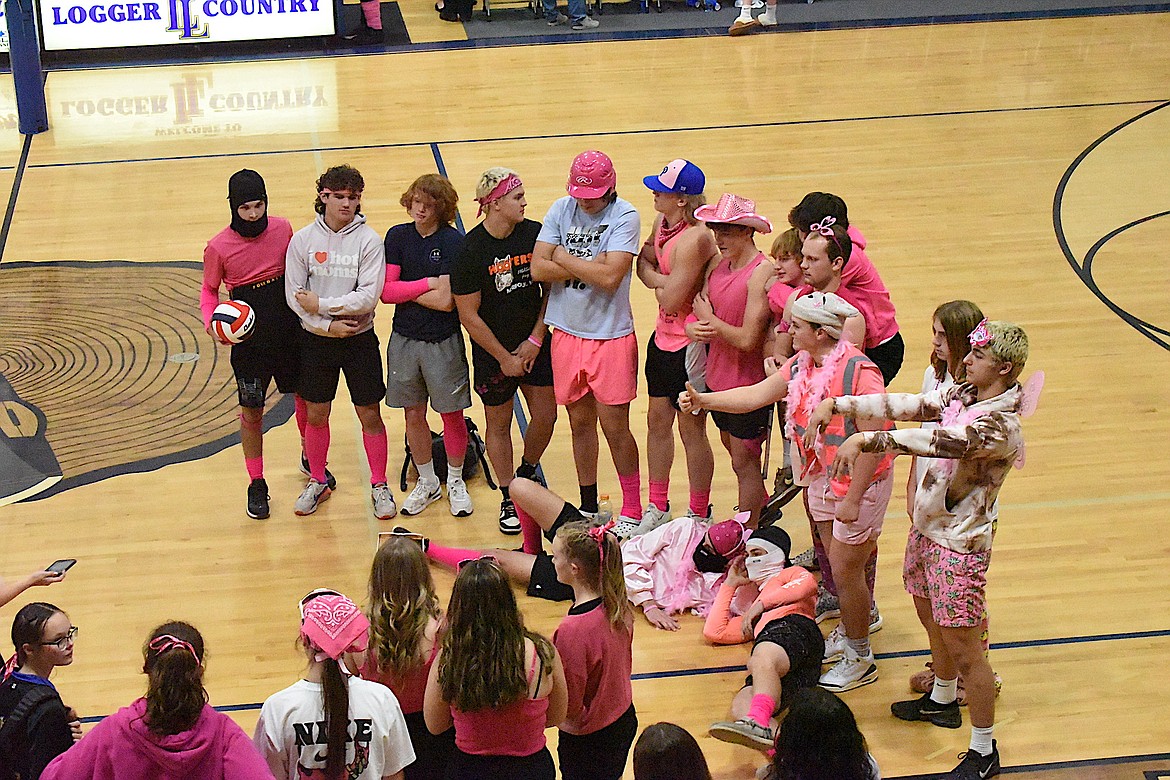 Pink Night was part of Libby's volleyball match against Bigfork on Thursday, Oct. 19. (Scott Shindledecker/The Western News)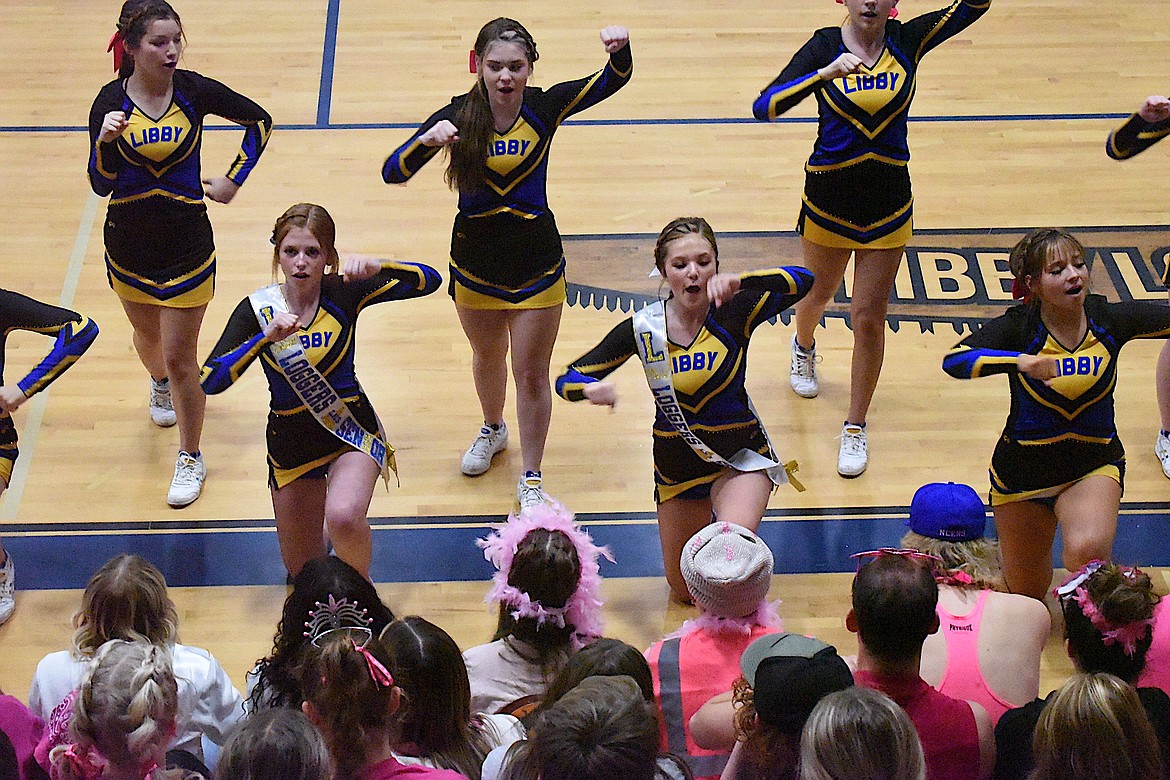 The Libby cheer squad performed well at the Thursday, Oct. 19 volleyball match against Bigfork. (Scott Shindledecker/The Western News)
Previous
Next
The Libby Lady Loggers volleyball team honored its seniors during last Thursday's match against Bigfork.
Lyndee McElmurry, Molly Gotham, Mylie Rayome, Addy Gilden-Vincent and Allison Beaty were recognized for their contributions to the program.
In the match, the Lady Loggers dropped the first two sets by scores of 25-17 and 25-12 to the Valkyries before rallying in the third set for a thrilling 28-26 win. Bigfork eventually prevailed, taking the fourth set, 25-18.
Gilden-Vincent and Rylee Delmas played well defensively, with 15 and 11 digs respectively. Delmas led the Lady Loggers in set assists with 16.
Phoenix Vincent led Libby with seven kills while Rayome had six.
On the service line, Gotham had two aces.
In the third set, the Lady Loggers opened strong and it stayed tight the entire way as neither team trailed by more than two points.
A Gotham service ace tied the score at 4-4 and later she had a kill to bring Libby to within one point at 11-10. Peyton Waggoner's kill tied the match at 12-12.
McElmurry was serving when Libby took a brief lead, 14-12. But Bigfork rallied to tie it at 14-14. A Waggoner ace made it 17-15 in favor of Libby and Bigfork called timeout.
The match stayed neck-and-neck until Phoenix Vincent clinched the win.
The Libby junior varsity lost to Bigfork in three sets, but the froshmore team claimed a win, 25-17, 25-16 and 25-11.
---