Troy Lady Trojans beat Superior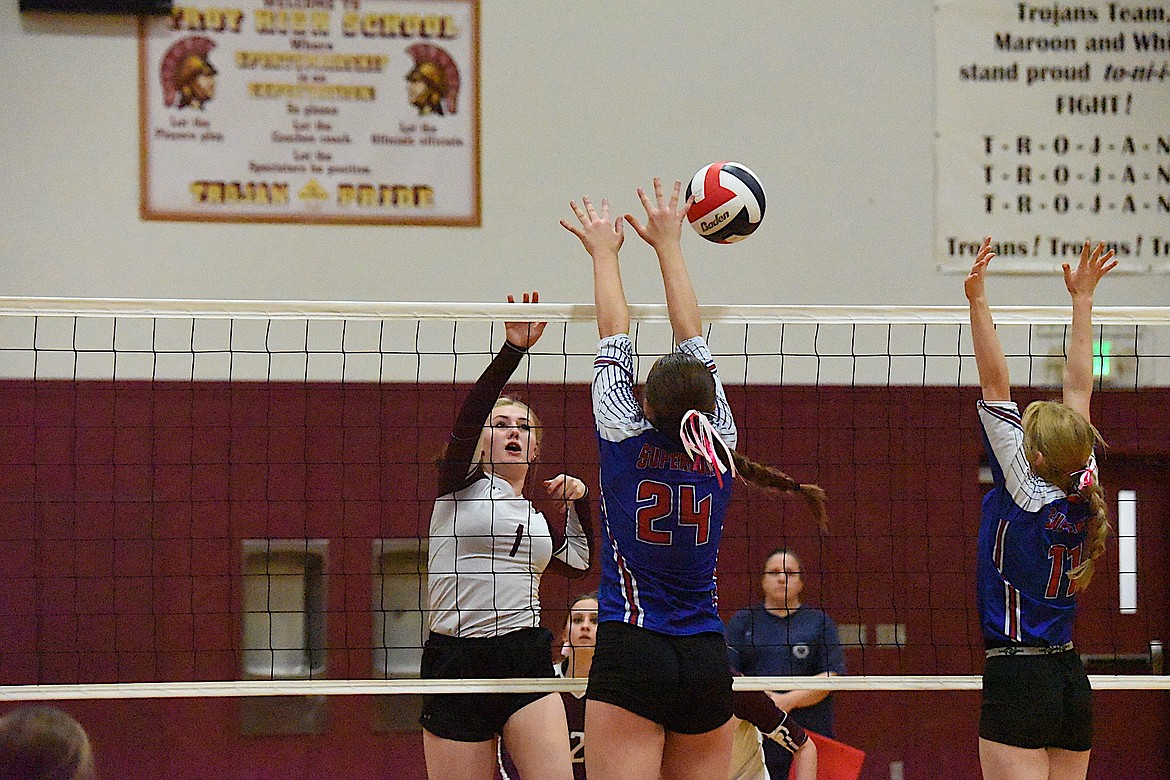 Troy junior Autumn Fisher competes against Superior in a match on Thursday, Oct. 12. (Scott Shindledecker/The Western News)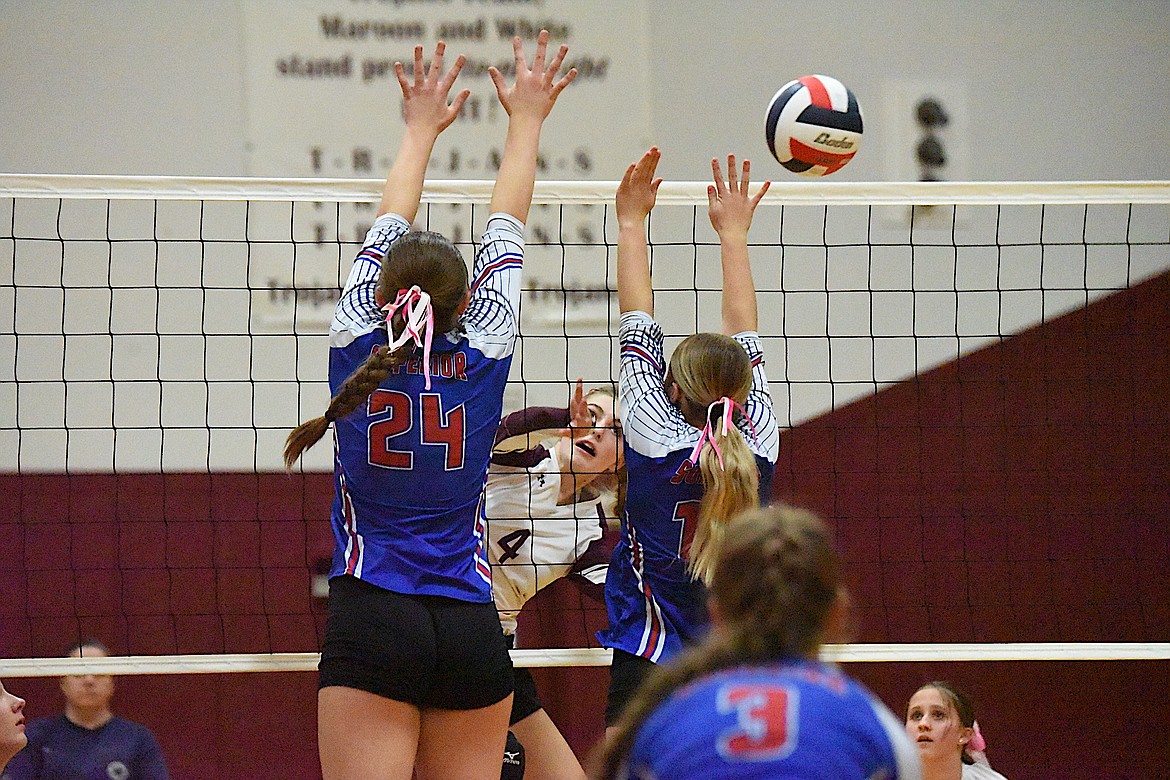 Troy sophomore Mellissa Laffoon battles against Superior in a match on Thursday, Oct. 12. (Scott Shindledecker/The Western News)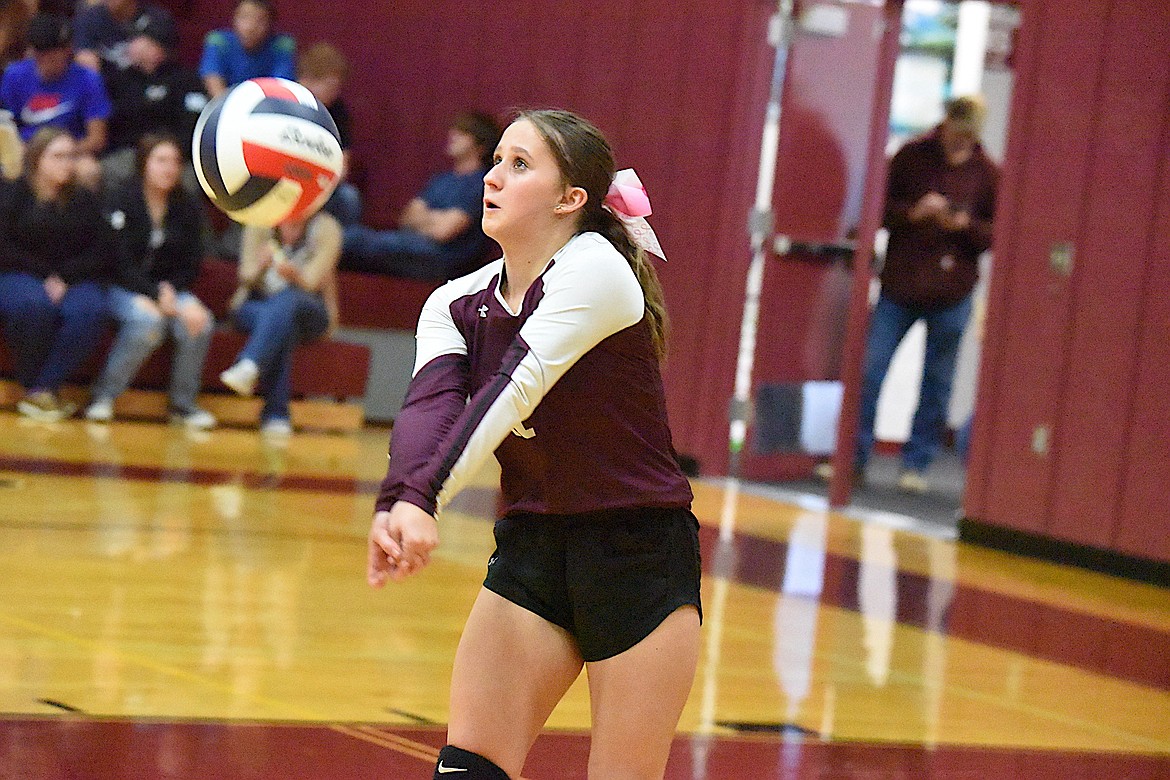 Troy junior Leslie Gravier competes against Superior in a match on Thursday, Oct. 12. (Scott Shindledecker/The Western News)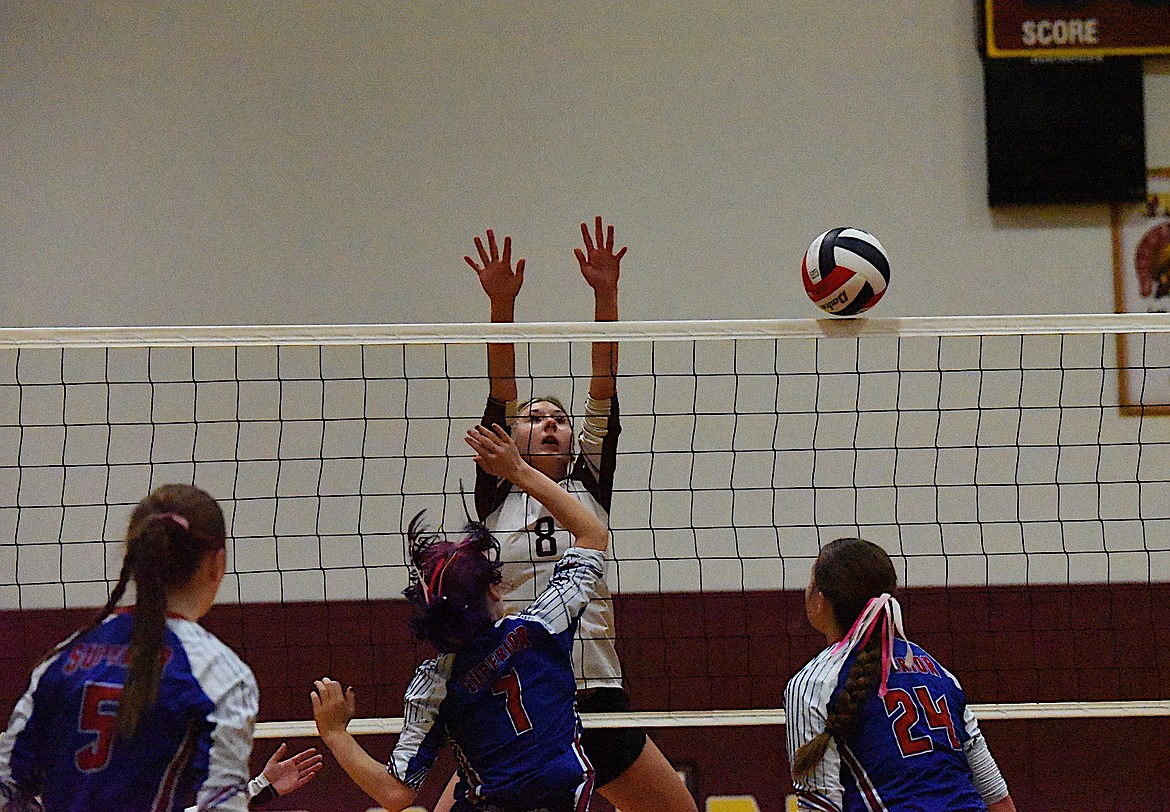 Troy sophomore Jaylee Meyers competes against Superior in a match on Thursday, Oct. 12. (Scott Shindledecker/The Western News)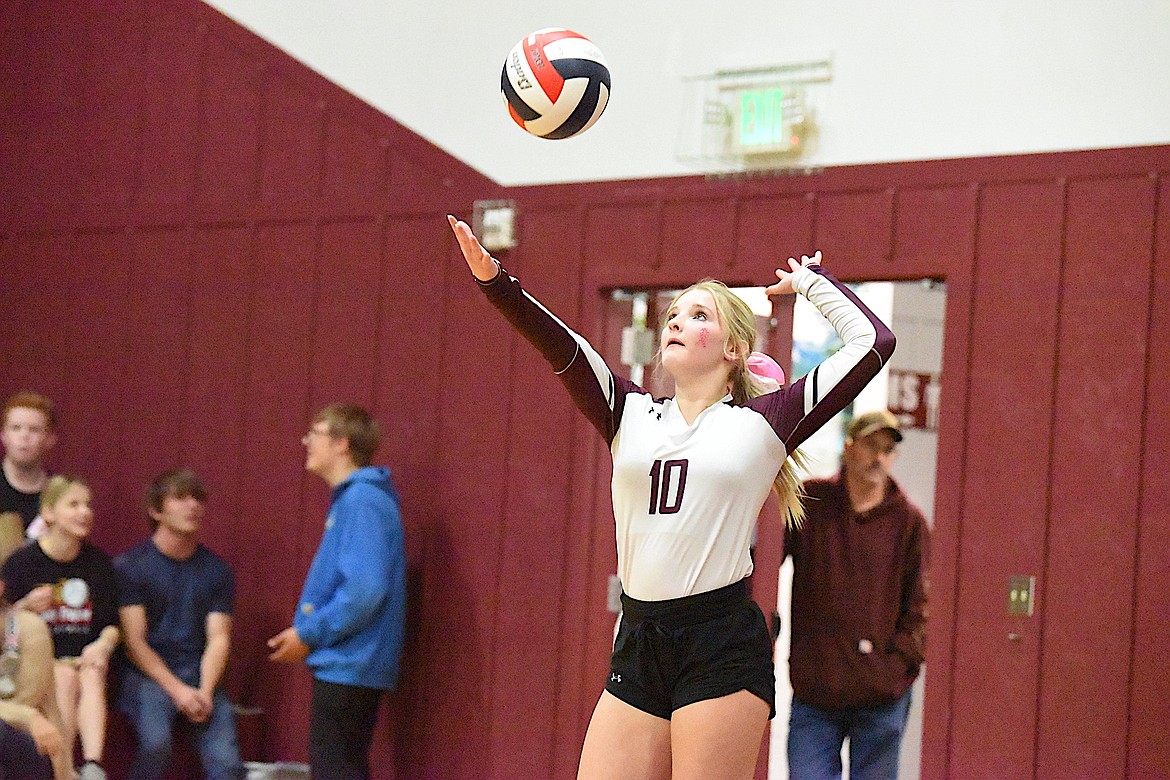 Troy junior Cortenie Rogers competes against Superior in a match on Thursday, Oct. 12. (Scott Shindledecker/The Western News)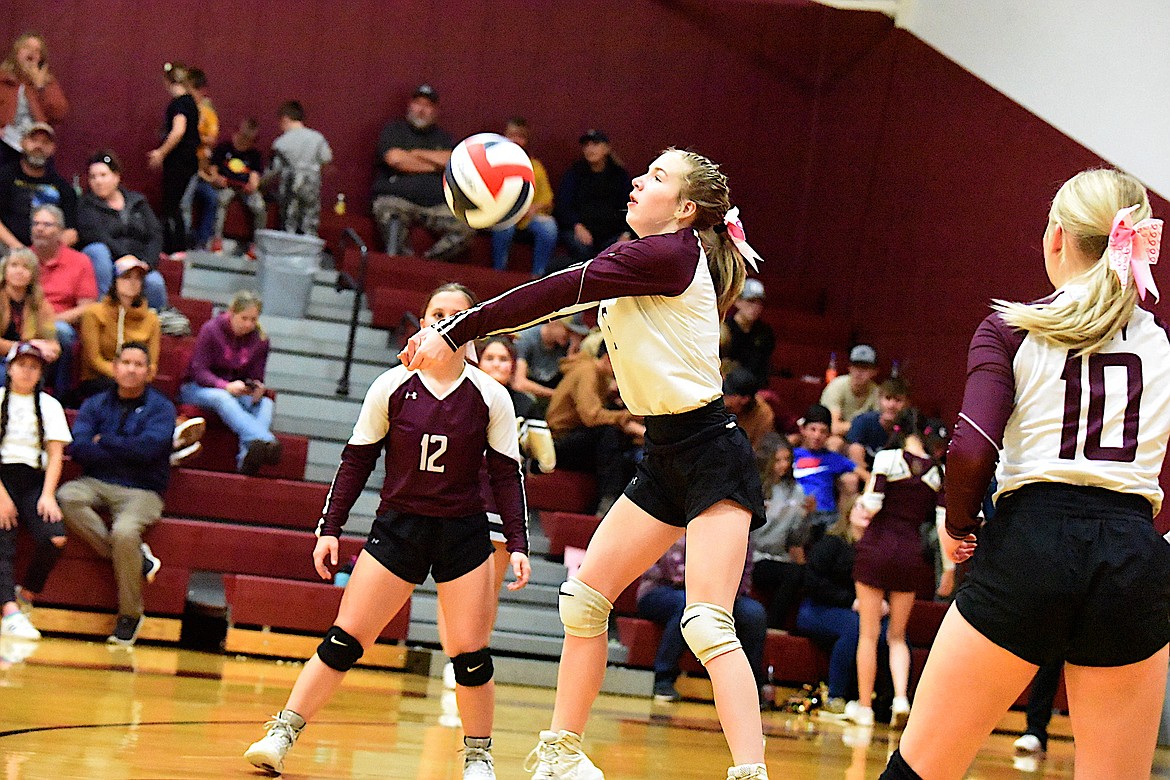 Troy freshman Addyson Fisher competes against Superior in a match on Thursday, Oct. 12. (Scott Shindledecker/The Western News)
Previous
Next
The Troy Lady Trojans volleyball team swept the season series with Superior Thursday night with a four-set win at the Troy Activity Center.
The Lady Trojans won in dominating fashion while taking the first sets by 25-14 counts.
Superior rallied to take the third in a nail-biter, 25-23, but the Lady Trojans gutted out a fourth-set win to close out the match.
Troy enjoyed strong play with several aces on the line and also physical play at the net.
The Lady Trojans actually trailed the Lady Bobcats, 9-8, before scoring 13 of the next 14 points to take a 21-11 lead.
Sophomore Mellissa Laffoon's ace put Troy ahead 12-9 before Superior scored to make it a two-point game.
But Cortenie Rogers stepped to the service line and reeled off five aces in a span of six points as the Lady Trojans doubled up Superior.
Freshman Addyson Fisher served another ace a few points later to make it 24-11.
In the second set, the Lady Trojans led from the beginning and were up 13-5 when Superior called timeout.
But the brief break didn't slow Troy's momentum coming out of the timeout. Laffoon and Addyson Fisher had back-to-back spikes for a 15-5 lead. Autumn Fisher's block made it 17-7 and Kylie Cole's smash wrapped up the second set.
In the third, Troy trailed early, tied the match a few times before holding a slim lead of 18-17.
But the Lady Bobcats took a 22-19 lead before the Lady Trojans rallied for a 23-23 tie. In the end, a wayward serve helped Superior claim a 25-23 win.
Determined to avoid a fifth set, Jordan Graves' Lady Trojans started the fourth strong and won 25-19. Troy got strong play at the net from Autumn Fisher, Jaylee Meyers and Laffoon in the beginning.
An ace by Gravier made it 9-3 and Superior called timeout. Laffoon had two aces and a smash to put the Lady Trojans up 15-6. Another strong spike by Laffoon made it 19-13 and resulted in another Lady Bobcats timeout.
Troy's Brooklyn Reid served an ace for a 22-15 lead, Jaylee Meyers' smash made it 23-18 and another ace by Laffoon was a fitting end to the match.
The Lady Trojans played at Mission on Saturday and are scheduled to play at Thompson Falls Tuesday. The final home regular season match is set for Saturday against Plains.
---