Libby boys soccer triumphant on Senior Night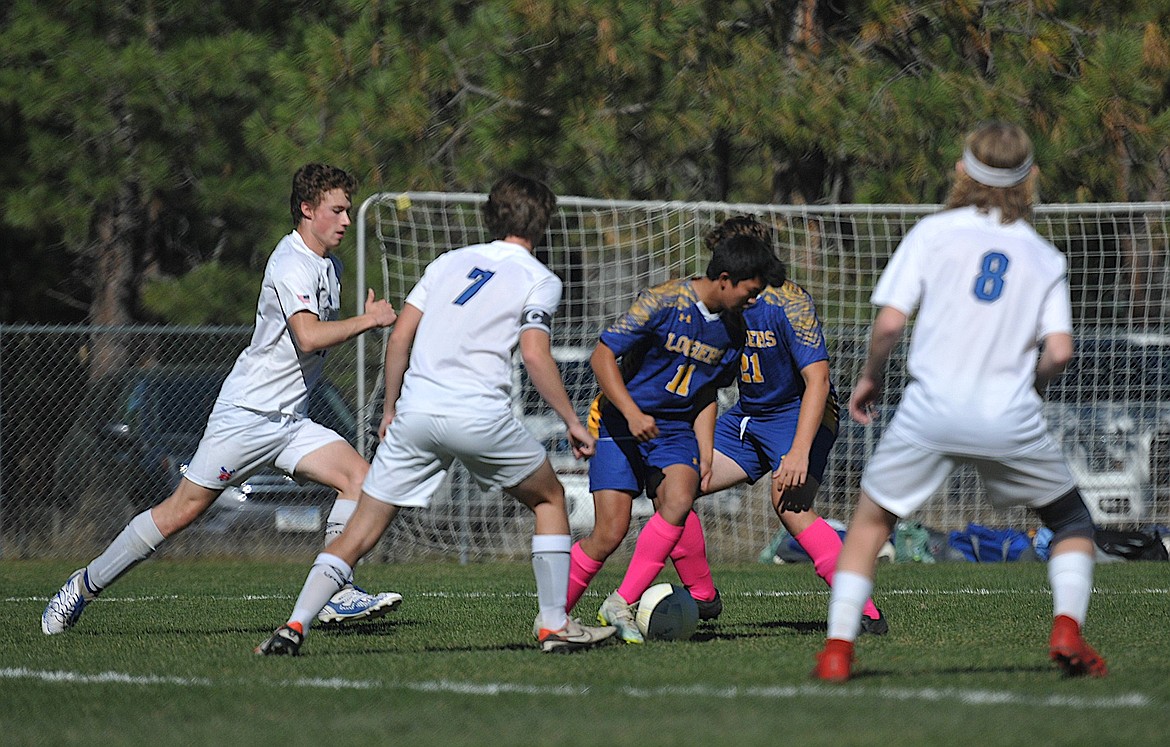 Libby's Gabe Gier competes against Bigfork on Saturday, Oct. 7. (Hannah Chumley/The Western News)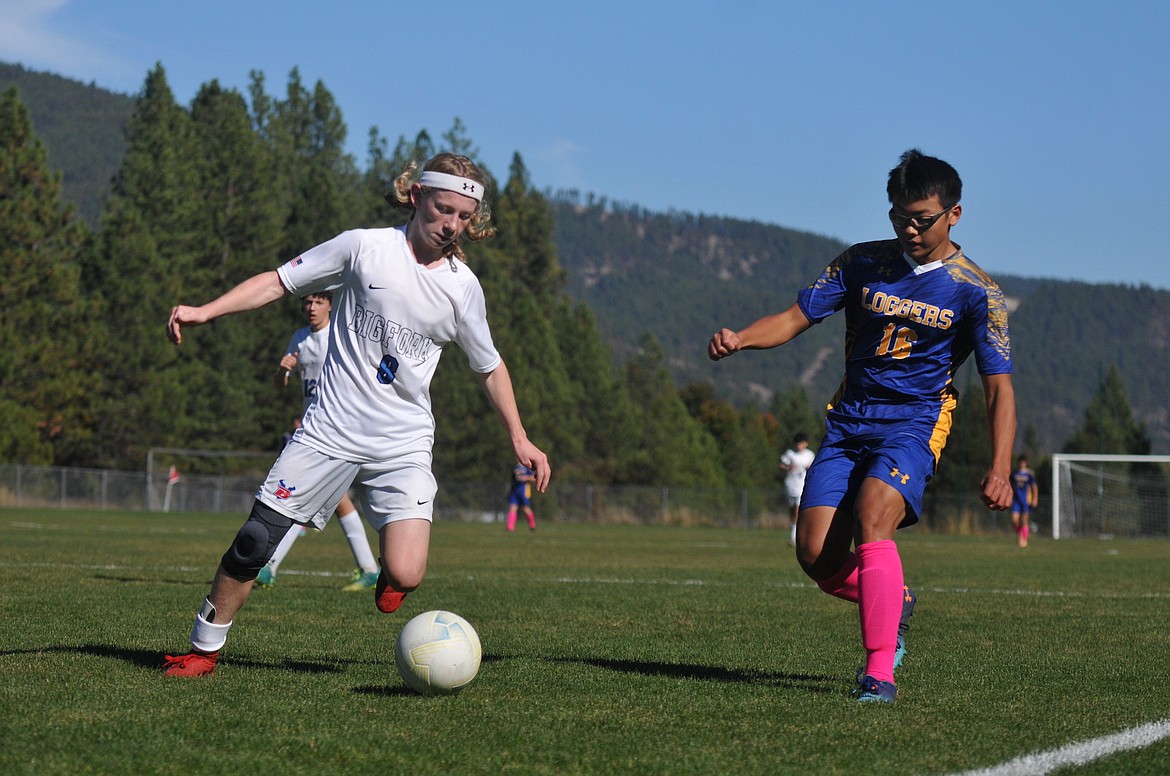 Libby's Charlie Weber competes against Bigfork on Saturday, Oct. 7. (Hannah Chumley/The Western News)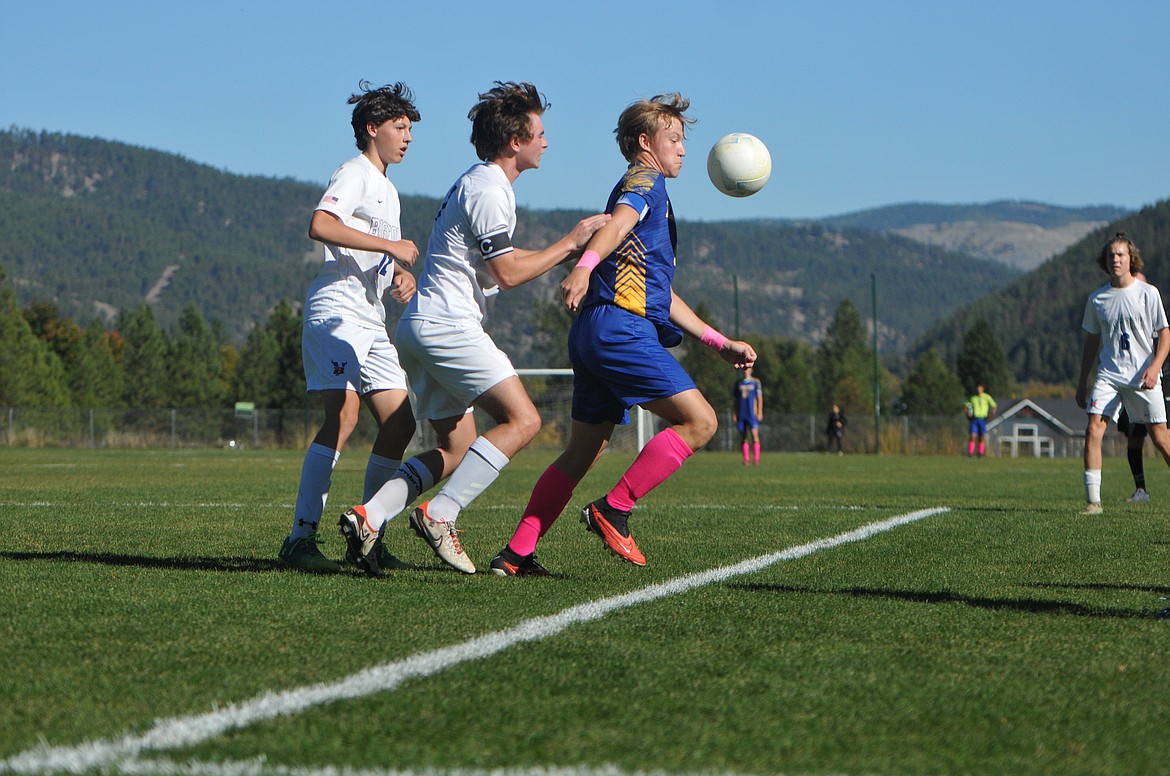 Libby's Carter Benjamin competes against Bigfork on Saturday, Oct. 7. (Hannah Chumley/The Western News)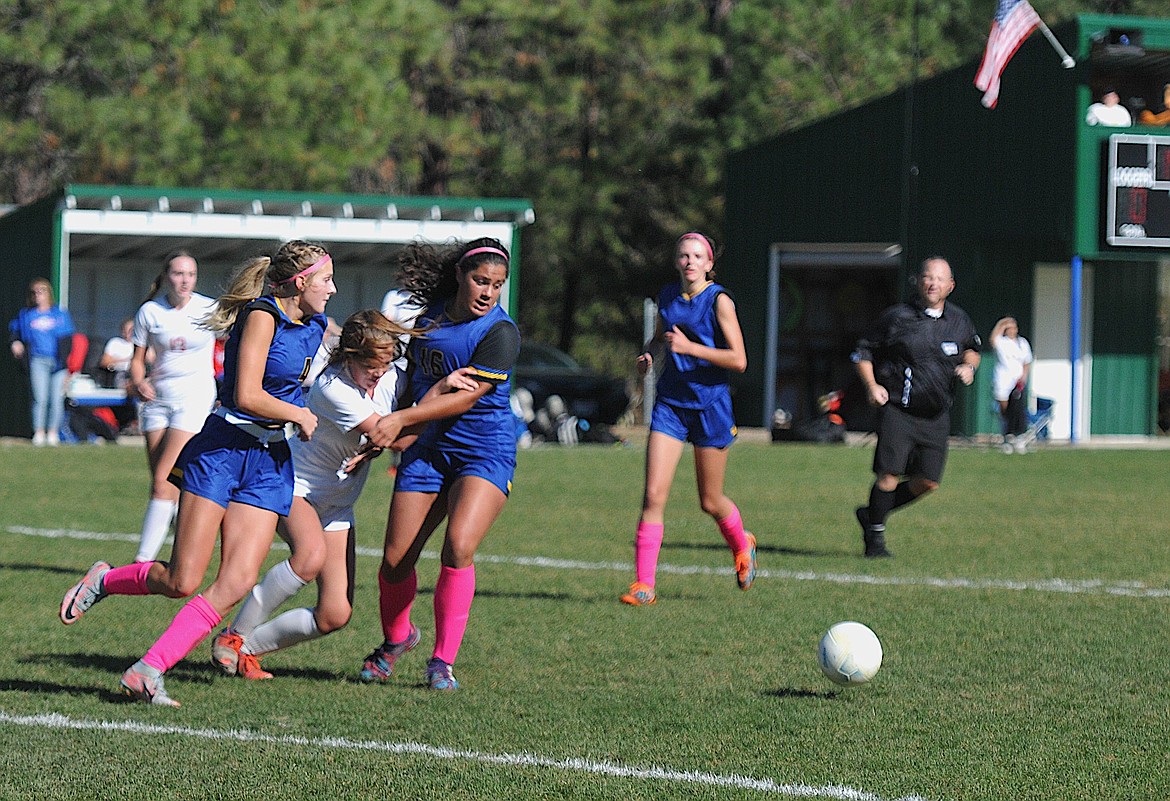 Libby's Maggie Fantozzi and Marissa Hollingsworth compete against Bigfork on Saturday, Oct. 7. (Hannah Chumley/The Western News)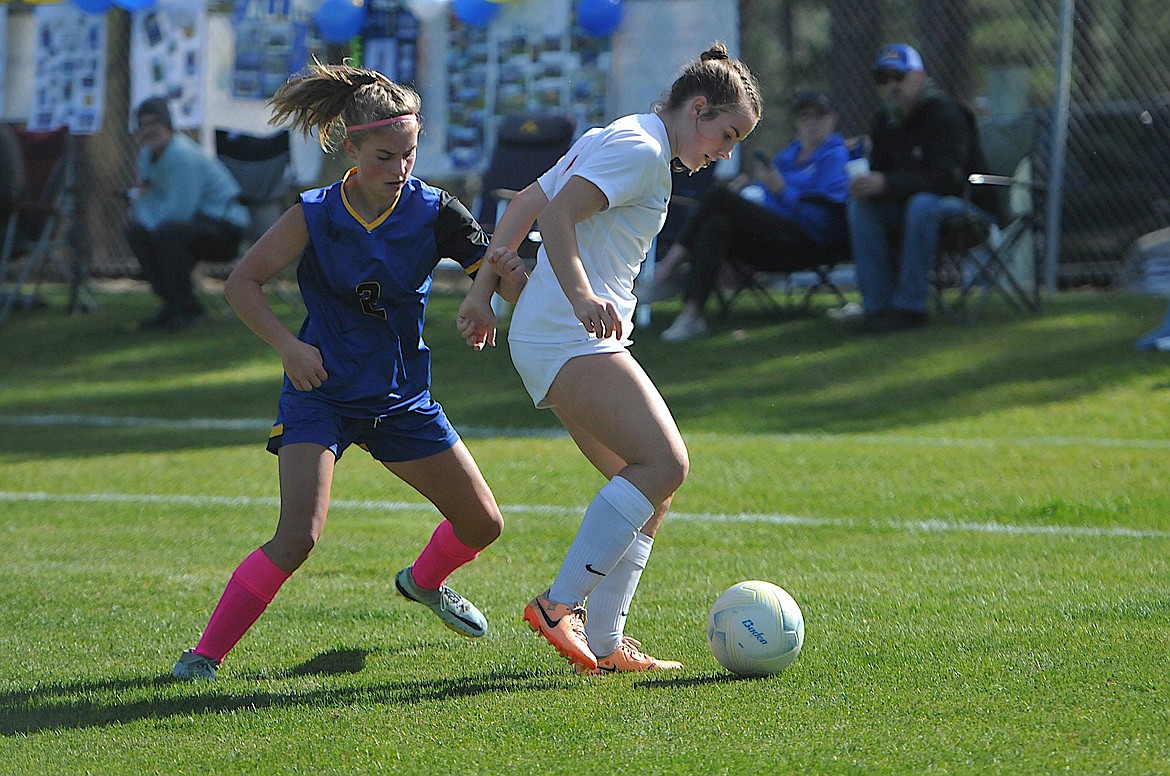 Libby's Kaydence Stanek competes against Bigfork on Saturday, Oct. 7. (Hannah Chumley/The Western News)
Previous
Next
The Libby Loggers boys soccer team celebrated Senior Night with a 4-2 win over Bigfork on Saturday, Oct. 7 at J. Neils Memorial Park.
Alderic Martineau scored two goals while teammates Joaquin Canizares and Aaron Thomas each had one goal.
Playing their final home games for the Loggers were Gabe Gier, Marcus Hermes, Greysen Thompson, Jaylor Weilacher and Ayden Montgomery.
For the Lady Loggers, they lost to the Valkyries, 7-0.
Their seniors included Savanah Lucas and team manager Ryelie Lisle.
---