Ronan volleyball sweeps Libby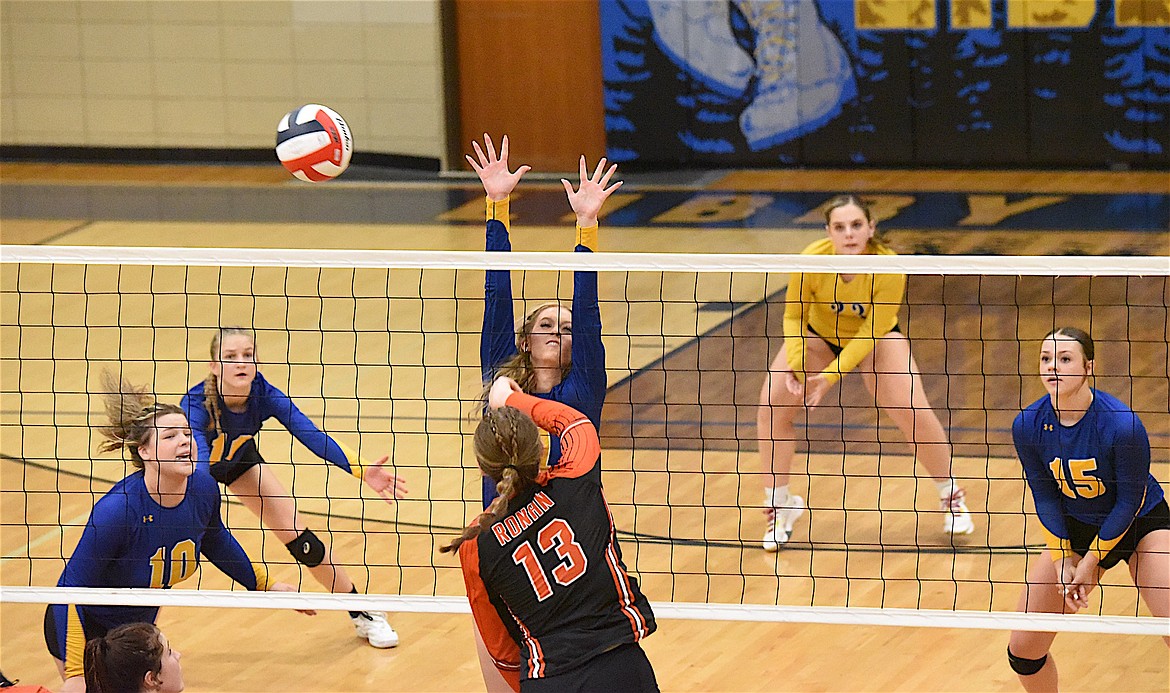 Libby's Lyndee McElmurry competes against Ronan on Saturday, Sept. 30. Ronan won in three sets. (Scott Shindledecker/The Western News)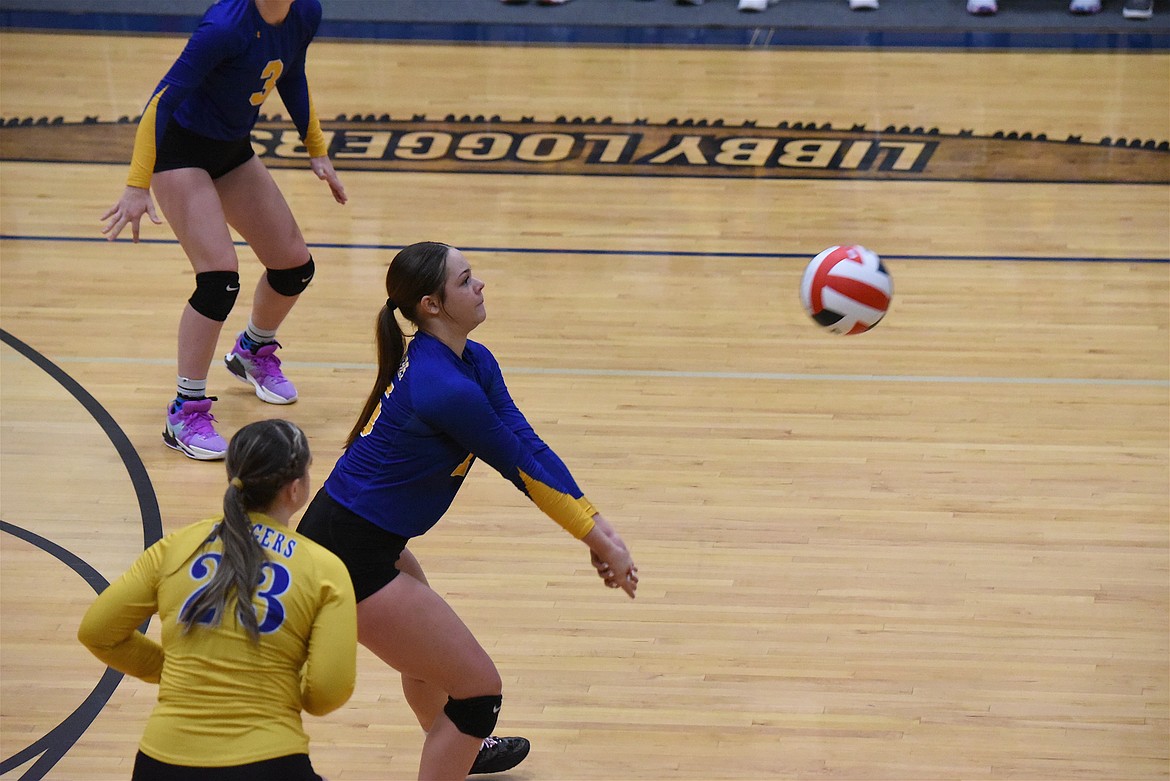 Libby's Peyton Waggoner competes against Ronan on Saturday, Sept. 30. Ronan won in three sets. (Scott Shindledecker/The Western News)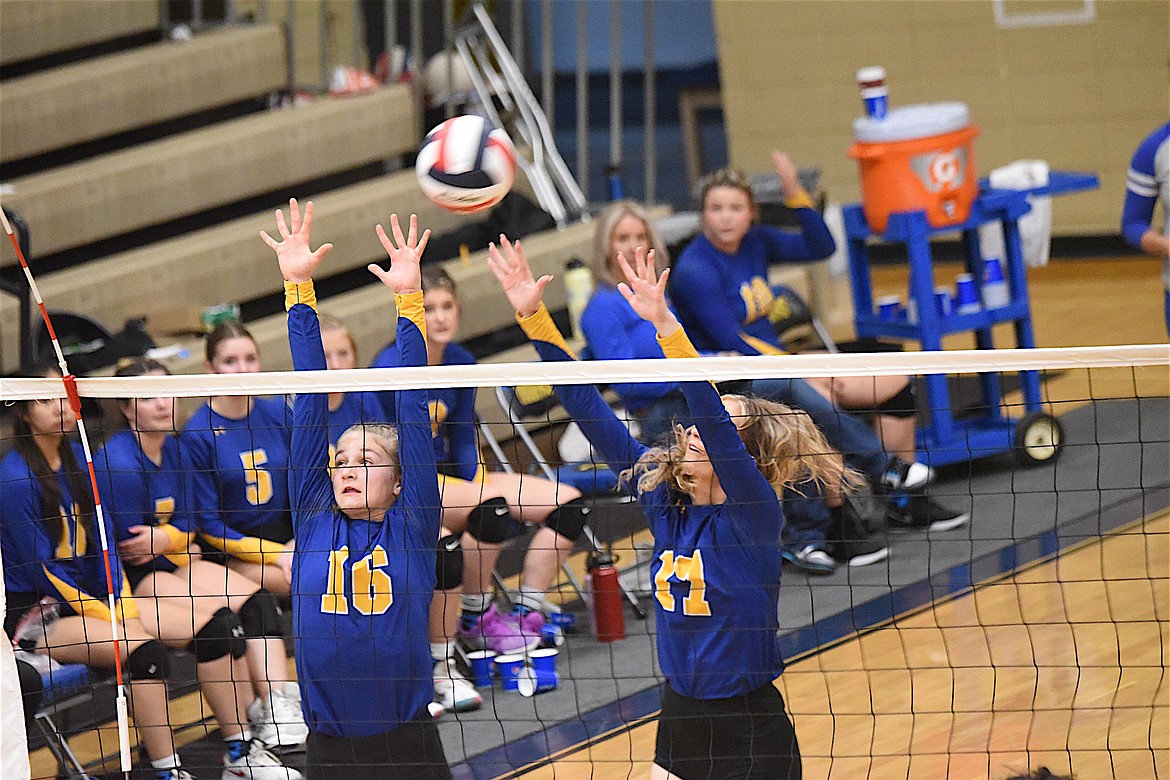 Libby's Rylee Delmas competes against Ronan on Saturday, Sept. 30. Ronan won in three sets. (Scott Shindledecker/The Western News)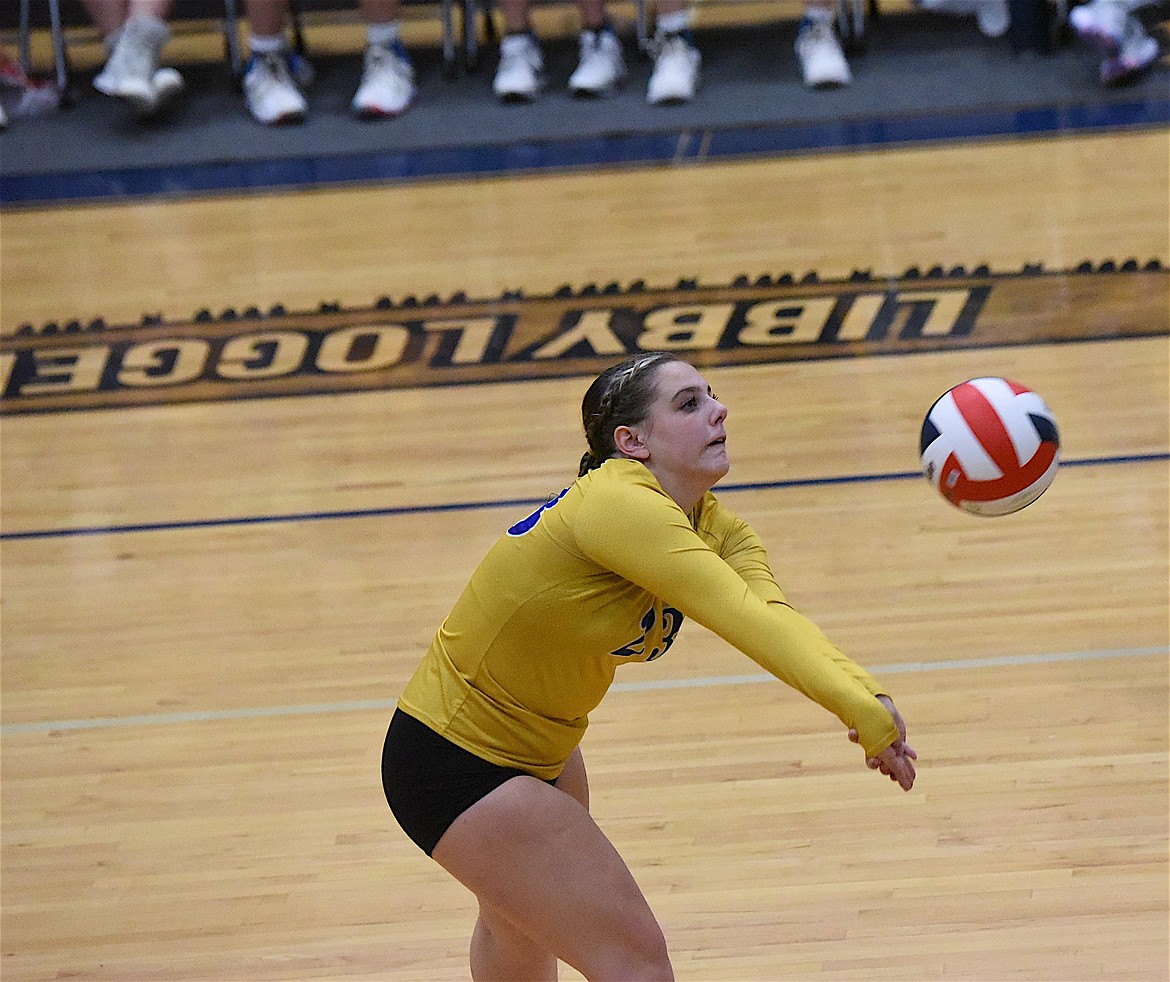 Libby's Addy Gilden-Vincent competes against Ronan on Saturday, Sept. 30. Ronan won in three sets. (Scott Shindledecker/The Western News)
Previous
Next
The Libby Lady Loggers dropped a three-set match at home on Saturday, Sept. 30.
Ronan took the first set, 25-22, before winning the second, 25-19. Ronan dominated the third, 25-12.
In the second set, the match was tied 5-5 before Ronan scored six of the next eight points to take control, 11-7, and result in a Libby timeout.
The Lady Loggers fell in five sets at Columbia Falls on Thursday, Sept. 28.
Libby (0-10) returns to action Thursday at Polson before a road trip to Browning on Saturday. The Lady Loggers are scheduled to play at the Blocktober tournament in Butte on Oct. 13-14.
They'll host Senior Night on Oct. 19 against Bigfork.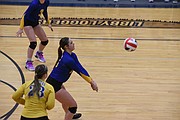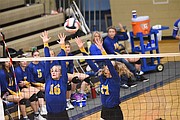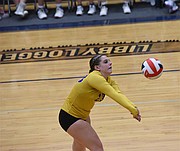 ---