Loggers get back to .500 with rout of Butte Central Catholic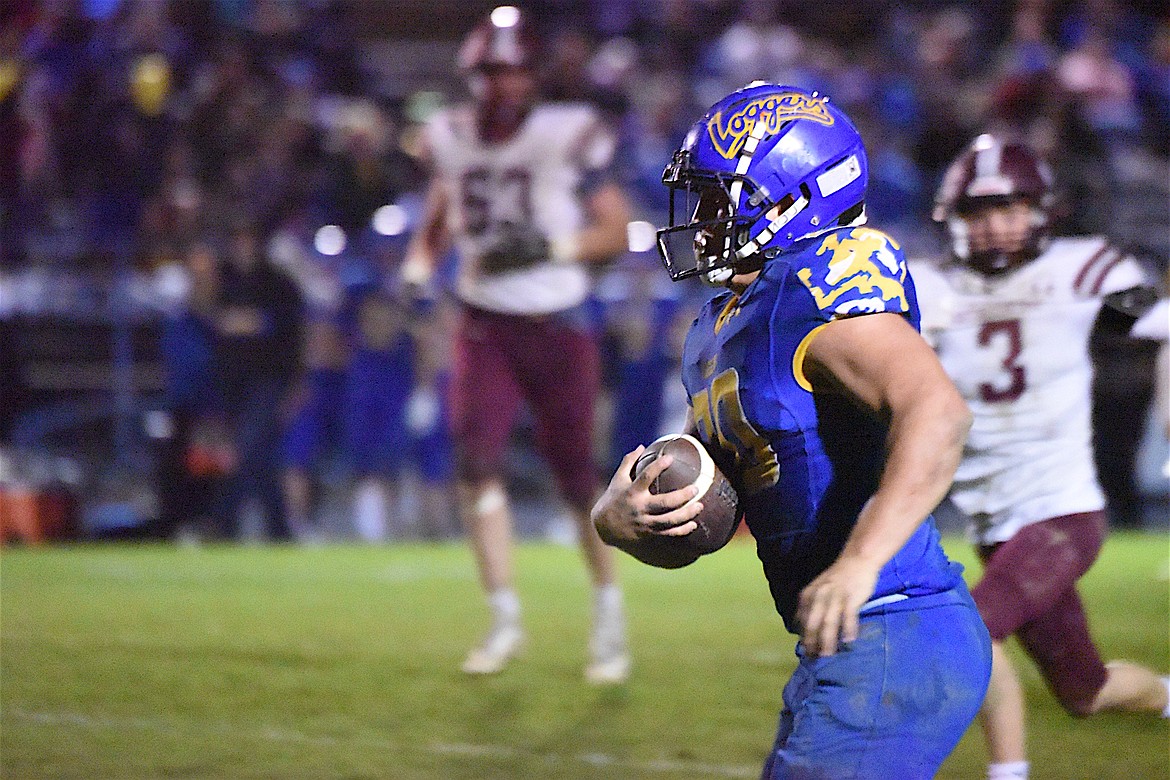 Libby's Jace DeShazer heads for the end zone on a long touchdown run against Butte Central Catholic on Friday, Sept. 29, at Loggers Stadium. (Scott Shindledecker/The Western News)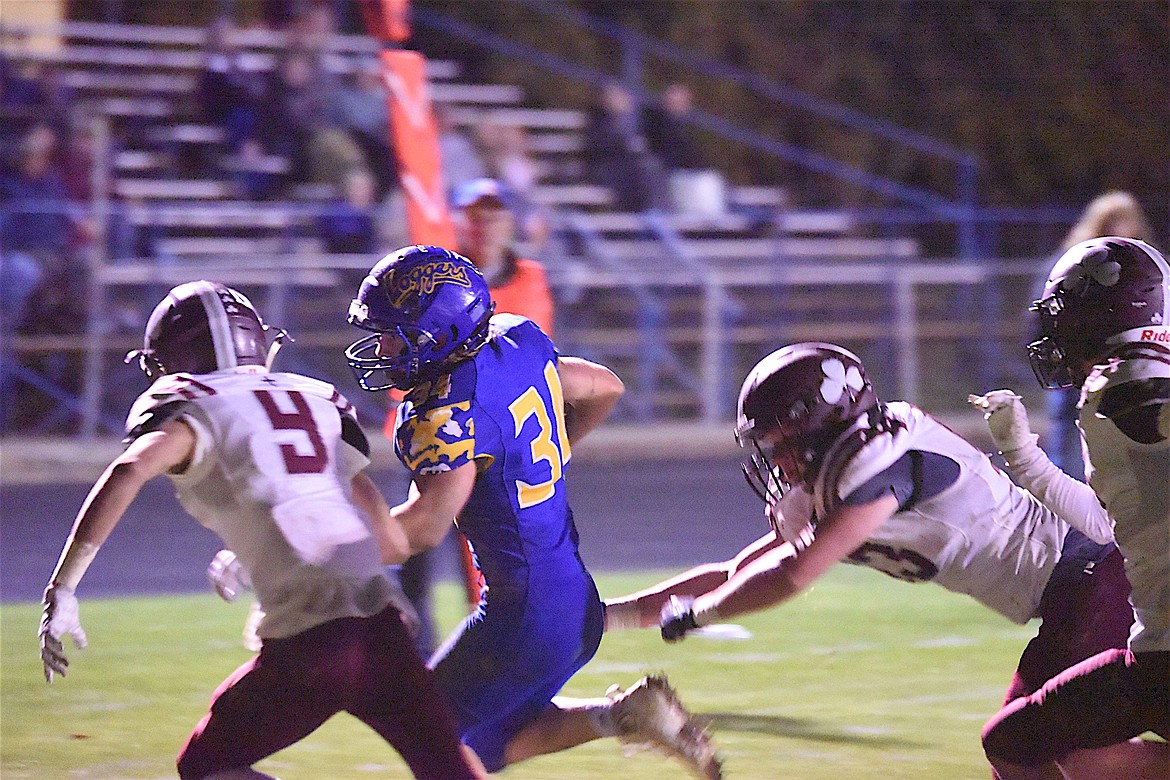 Libby's Connor Benson scores on a touchdown run against Butte Central Catholic on Friday, Sept. 29, at Loggers Stadium. (Scott Shindledecker/The Western News)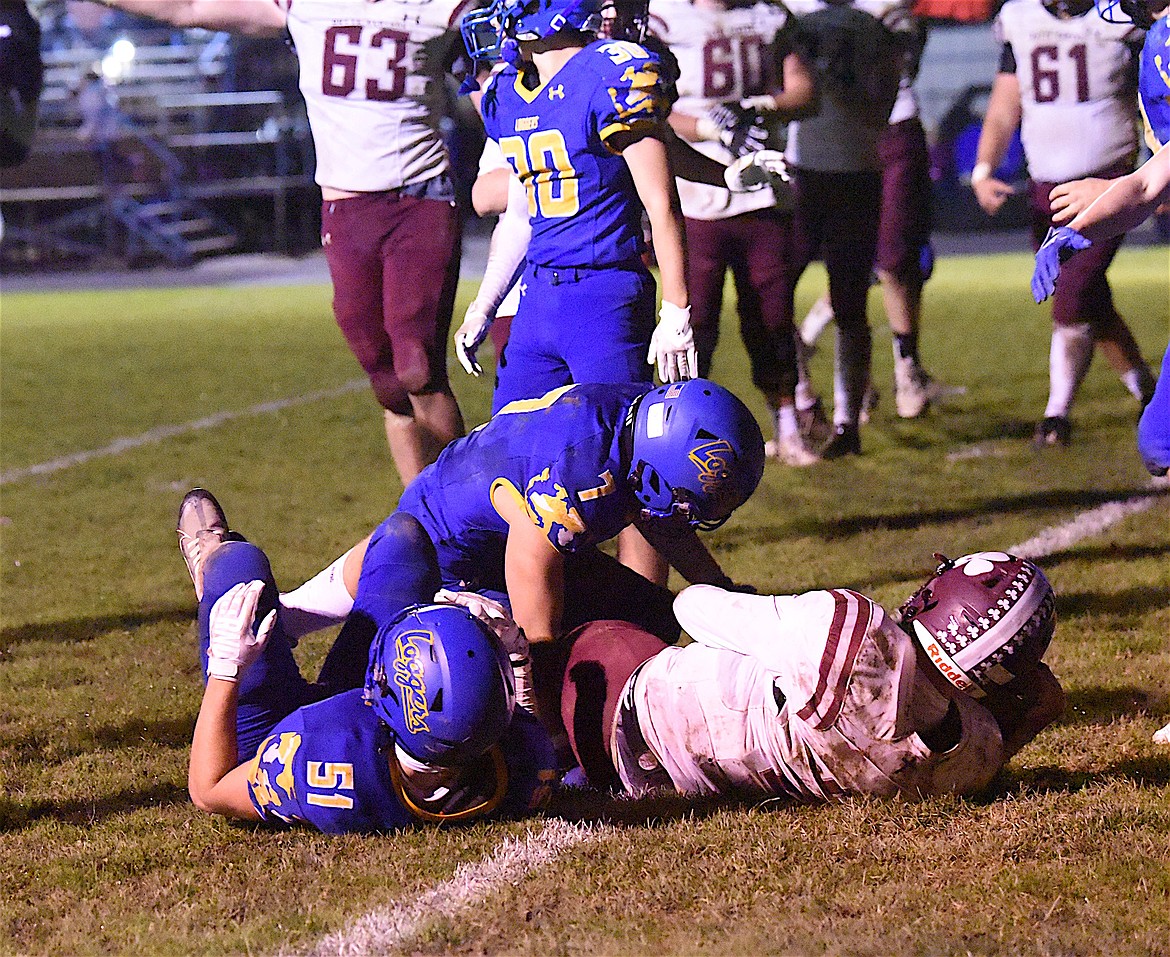 Libby's Ian Thom and Drake Wofford team up to tackle a Butte Central Catholic ball carrier on Friday, Sept. 29, at Loggers Stadium. (Scott Shindledecker/The Western News)
Previous
Next
The Libby Loggers stopped a three-game skid Friday night at Loggers Stadium with a 49-20 win over Butte Central Catholic.
The Loggers led 14-6 after one quarter before taking control with a 28-6 halftime lead. Jace DeShazer scored one touchdown while Connor Benson had the other.
The Loggers started to put some distance between them and the visiting Maroons in the second quarter.
While DeShazer had a 5-yard touchdown run called back on a penalty, he hammered his way down to the 1-yard line on the next play. DeShazer then capped the drive with a short run.
Isaac Lamere's PAT kick made it 21-6 with 7:52 left in the half.
The Loggers offense was quickly back in business after sophomore Brody Gilmore intercepted a pass at the Butte 45.
A few DeShazer runs gave the Loggers a first-and-goal at the 1. DeShazer's 1-yard TD run with 35 seconds left and Lamere's kick put Libby up 28-6.
Benson scored twice on two runs in the third quarter to put the Loggers up 42-12 heading to the fourth.
DeShazer capped the Libby scoring with a 54-yard jaunt early in the fourth to make it 49-12.
Libby (3-3) plays at Columbia Falls Friday night before returning home on Oct. 13 for Senior Night against Browning.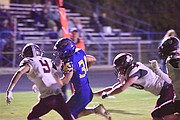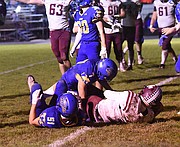 ---