Tickets on sale for Cabinet Peaks Medical Center's Gala event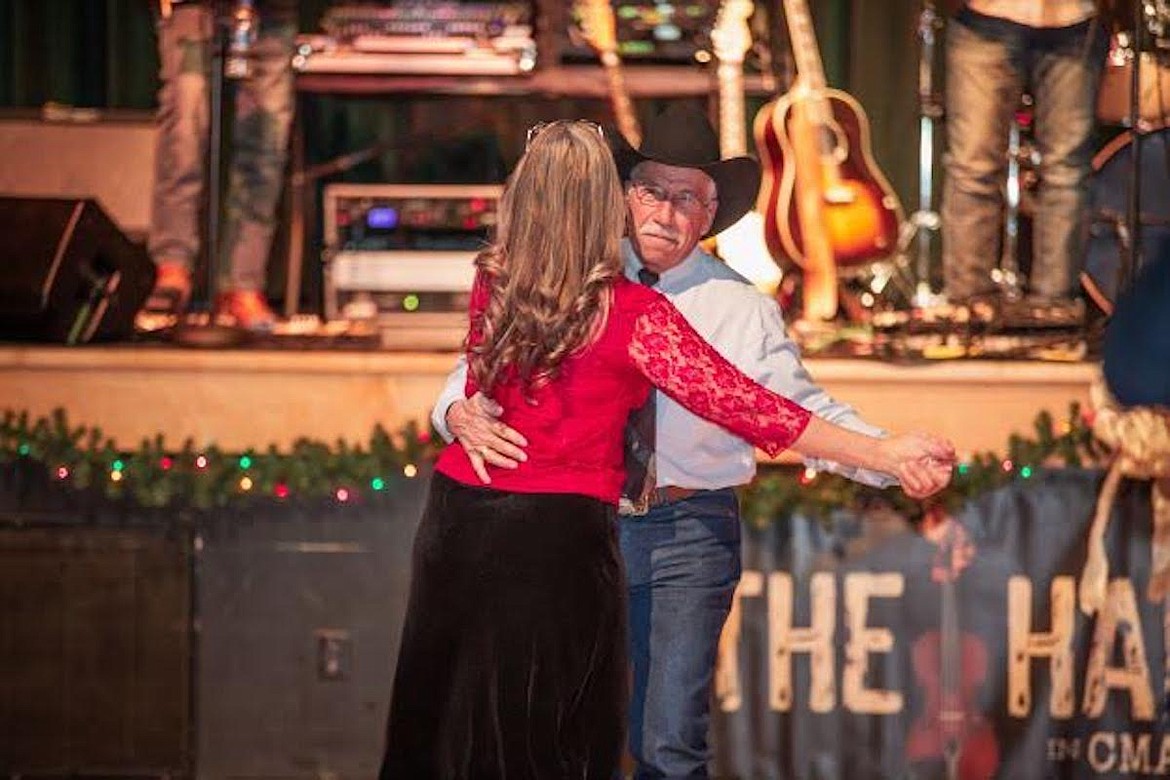 Attendees enjoy a dance at a prior Cabinet Peaks Medical Center Festival Gala fundraiser. (Cabinet Peaks Medical Center photo)
As winter prepares to blanket the mountains in a pristine layer of snow, the holiday season descends upon Lincoln County, bringing with it a wave of excitement and festive cheer. 
Local residents eagerly embark on hometown shopping sprees, anticipating the highlight of the season – the annual Festival of Trees Gala.
Scheduled for Saturday, Dec. 9, 2023, at the Libby Memorial Events Center, the Cabinet Peaks Foundation's Festival Gala Fundraiser is set to mark its 27th consecutive year in Lincoln County. 
Throughout its history, this event has raised nearly $750,000 in crucial funds, empowering St. John's Lutheran Hospital and Cabinet Peaks Medical Center to deliver top-notch healthcare services equipped with cutting-edge technology to the residents and visitors of Lincoln County.
Donna Nicely, Executive Director of the CPMC Foundation, expressed gratitude for the unwavering support of the community and local businesses. She highlighted the event's significance, stating, "The Festival Gala is our Foundation's largest and most successful fundraising event. Our community members and businesses generously contribute, finding value in supporting healthcare during the holiday season. They attend the Gala, knowing they are giving back and enjoying a wonderful time in the festive spirit."
Traditionally, Gala attendees indulge in an evening filled with hors d'oeuvres, a full bar, music, dancing, raffles and both silent and live auctions. 
The venue comes alive with the ambiance of beautifully decorated trees. This year is no exception, with the renowned River Rock Café catering the event and the "Tommy Edwards Band," providing the musical backdrop.
Donna Nicely added, "We have an exciting array of auction items, including spectacular fishing trips, guns, Cat/Griz tickets and pampering packages. It promises to be a spectacular year, and we're thrilled to host the event."
Tickets for the Festival Gala are available at the front desk of Cabinet Peaks Medical Center or by contacting Donna Nicely or any Foundation Board Member. All proceeds from this year's Gala will directly benefit Cabinet Peaks Medical Center. 
For more information, please contact Donna at 283-7140 or donnic@cabinetpeaks.org.
Join us in making this holiday season truly special by supporting the health and well-being of our community at the 27th Annual Festival Gala!
---