Libby man admits guilt to striking person with truck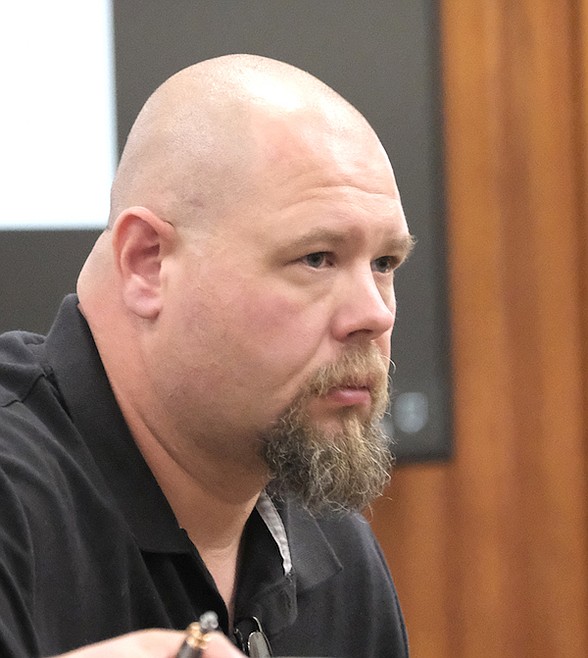 A Libby man who faced multiple felony charges after authorities say he struck another man with his vehicle in the parking lot of an area business pleaded guilty in Lincoln County District Court on Monday, Nov. 13.
Christopher Phillip Vanhoose, 43, was charged with two felonies, assault with a weapon and criminal endangerment, as well as one misdemeanor count of criminal mischief. 
Vanhoose initially pleaded not guilty to the alleged incidents on June 26 in Lincoln County District Court. But in his most recent hearing, he entered guilty pleas on the felony criminal endangerment charge as well as the misdemeanor criminal mischief count.
District Judge Matt Cuff set Vanhoose's sentencing on Jan. 8.
According to a probable cause statement by Libby Police Sgt. Ron Buckner, officers responded to the parking lot late in the morning of June 10 after a 911 call reported a man in a blue Toyota pickup struck another man. Several callers said a gun was involved.
Vanhoose was detained after he allegedly followed his ex-wife's vehicle and pulled up next to it on the passenger side. He reportedly got out of his pickup and tried to punch the passenger in the woman's vehicle. The passenger got out and punched Vanhoose as he returned to his truck.
Vanhoose then allegedly brandished a handgun and struck the man with his truck, pinning his body between both vehicles. The man was injured and both vehicles were damaged.
Vanhoose left the scene and drove around the block before returning to the scene where he was arrested.
The alleged victim was taken by ambulance to Cabinet Peaks Medical Center.
A conviction for assault with a weapon may result in a 20-year term in the Montana State Prison. For criminal endangerment, the maximum sentence is 10 years. A criminal mischief conviction may result in a six-month sentence in the county jail.
---