Eureka man accused of several probation violations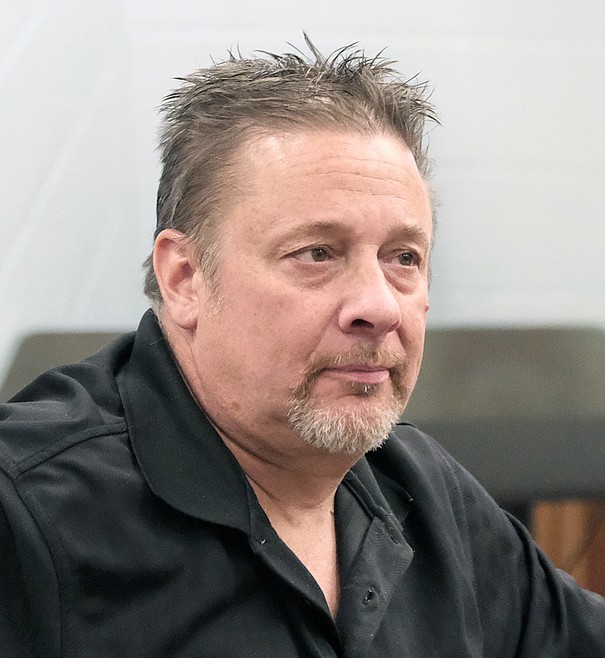 A Eureka man accused of strangling his wife and sentenced last month in Lincoln County District Court was back before District Judge Matt Cuffe for alleged probation violations on Nov. 13.
Daniel Eugene Corpman, 57, received a 3-year suspended sentence on Oct. 10. He was also ordered to pay fines and fees of $500.
Corpman was initially charged with felony strangulation of a partner or family member and misdemeanor partner or family member assault. He pleaded not guilty to both offenses at his arraignment on Feb. 13.
He then agreed to a plea deal on an amended charge of criminal endangerment. Corpman's joint plea deal called for a 3-year suspended sentence.
He was appearing on a petition to revoke his suspended sentence after being accused of possessing a firearm, using alcohol or drugs on two occasions, moving without notifying his probation officer, being charged with possession of drug paraphernalia and failing to tell his probation officer of the most recent contact with law enforcement.
According to an Oct. 24 court filing by Probation and Parole Officer Alice Rhodes, during a home check, which is part of Corpman's probation conditions, a .22 rifle with about 200 rounds of ammunition was found along with bottles of alcohol.
She also wrote in report that Corpman never sought the required permission to change addresses or tell his employer he is on probation. He is also accused of using methamphetamine. Rhodes recommended he be sentenced to three years in a Montana Department of Corrections facility and be screened for treatment there
An adjudication hearing is scheduled for Dec. 20.
According to charging documents, Lincoln County Sheriff's Deputy Scott Welchons responded to a residence on Doble Drive in Eureka at about 8:27 p.m. on Feb. 1 after the victim called 911 to say she was being assaulted.
When Welchons and another deputy arrived, they found a woman sitting on the floor, crying and in distress while a man, identified as Corpman, sitting on the couch.
She said Corpman struck her and then tried to strangle her by placing a hand on her throat, applied pressure and pressed down. The victim also said he struck her on the lip, but she wasn't sure if it was with a closed or open hand.
Welchons reported seeing redness on the woman's lower neck area and some swelling on the left side of the lip.
Officers arrested Corpman and took him to the county jail in Libby.
---