Glynda Kay Collier Olson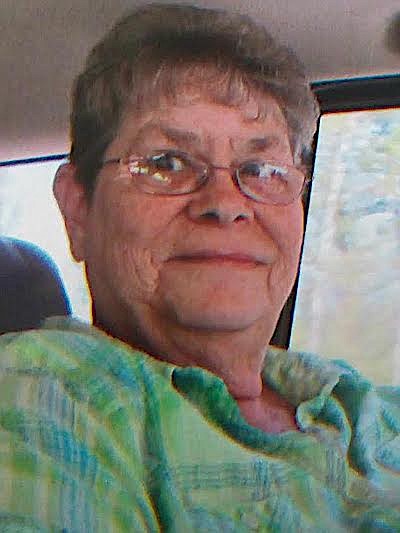 |
November 17, 2023 7:00 AM
On Oct. 26, 2023, Heaven gained a beautiful soul. This angel was named Glynda Kay Collier Olson. She passed peacefully surrounded by numerous family and friends.
Glynda had many hobbies and interests, but the thing she loved most was being a mother of two beautiful children, Mike Hemmy and Jamie Olson Large. A grandmother of four wonderful grandchildren, Keara Olson Bradshaw, Destini Hemmy, Richie Hemmy and Josh Hemmy. A great-grandmother of eight incredible great-grandbabies, Aurionna, Izabella, Terrance, Nevaeh, River, Mikenlee and two little souls that will be here this spring.
She also loved being an aunt to three handsome boys, Brandon, Andrew and Ty Collier and a great aunt to four amazing children, Blake, Lincoln, Gage and Hannah.
Upon her arrival into Heaven, she will be greeted by the love of her life, James Olson. She will also be greeted by her mother JoAnn Cottrell Collier, her father Glen Collier and her beloved nephew Chance Collier.
Glynda was loved by all that knew her. She was bold, courageous, compassionate, kind, loving and generous. She was always making people smile. 
She had a heart that was as big as the sky. No one was ever a stranger and was always welcome at her home. Wherever she was, you felt warmth and knew everything would be alright.
She will be deeply missed by those who knew her. She will always live on in our hearts as we pass on her memories, she truly will be immortal.
---