Beverly Parker Perez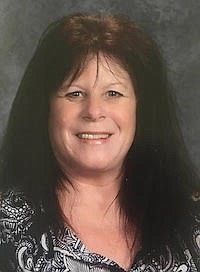 |
November 14, 2023 7:00 AM
Beverly Parker Perez was the daughter of George "Manny" and Cienwen "Scott" Parker. She grew up in Libby surrounded by the big Parker clan and her many friends.
After high school, she and David Olsen married and had two children, Misty and Justin Olsen. After a divorce, she struggled to provide for her family, finally moving to Arizona for greater opportunities. While there, she met and married Joseph Jimenez. They had no children, but loved having Misty's son Mathew nearby.
While in Arizona, she decided to go to college to be a teacher, getting her Bachelor's degree from the University of Arizona and later, her Masters from Redlands University in California. She loved teaching, finally finding her niche in this world.
After being widowed, she met Baldemar Perez and they were married a year later and continued to live in California. When she heard of job opening in Libby, she applied for the job and was hired. They packed up and moved to Libby. She found that she enjoyed being back in Montana and, again, loved her job.
Sadly, her life ended tragically on Nov. 3, 2023. She is survived by her husband, Baldemar, her children Justin (Bobbie) Olsen and Misty (Angie) Olsen and her grandchildren Mathew Parker and Mesa Olsen, stepdaughter Malissa Torres and stepson Baldemar Perez III. She is survived by siblings Bob (Jessie) Parker, Ellen Johnston and Vince (Lynda) Parker. She is also survived by siblings adopted by other families: Julie Dyck, Kathy Parker, Scott Jenkins, Eddie Lind, Karen Hardesty and Robert Putt.
The family will honor her wishes to have a simple family memorial gathering which will happen at a future date.
If you wish to make a donation it can be sent to Libby School District in memory of Beverly Perez.
---