Search for missing Troy woman has tragic ending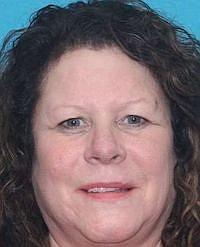 The search for a Troy woman reported missing Monday has had a tragic ending.
The body of Beverly Parker Perez, 64, was found inside her truck in Savage Lake Wednesday.
According to a press release from the Lincoln County Sheriff's Office, Sheriff Darren Short requested Two Bear Air conduct an aerial search along Highway 56 in an attempt to find Perez's vehicle, a gray 2017 Honda Ridgeline pickup truck.
At about 11:10 a.m., Two Bear notified the Sheriff's Office that a vehicle had been located submerged in Savage Lake, about 82 feet offshore from the boat ramp.
County Sheriff's Office detectives, deputies and divers responded to the area. Divers located the Honda Ridgeline in 12 feet of water and confirmed that a deceased woman was inside.
Divers from the Boundary County Sheriff's Office responded and helped get the truck out of the water. Once the vehicle was ashore, the deceased woman was determined to be Perez.
The ongoing investigation is being conducted by Montana Highway Patrol.
Perez was last seen on Friday, Nov. 3 while driving west from Libby to Troy on U.S. 2 in the truck.
According to a report from Montana Highway Patrol Sgt. Eric Thoreson, a Honda Ridgeline was on Montana 56 before heading east on Savage Lake fishing access road when it drove into the water and became fully submerged.
Alcohol and drugs are suspected factors in the incident.
Prior to the discovery of Perez, those close to her were perplexed as to her whereabouts.
Her disappearance was first made public knowledge on a Facebook post by the Lincoln County Sheriff's Office Monday afternoon.
Perez was a transition Pre-K school teacher at the Plummer School in Libby.
Libby Schools Superintendent Ron Goodman said, "It's a really terrible, horrible situation. I've been in schools since 1994 and I've never heard of such a thing with an educator. It's incredibly unusual."
Goodman said he first found out about Perez's disappearance on Sunday when the Sheriff's Office called him to ask questions.
---