Terrence "Terry" Francis Keller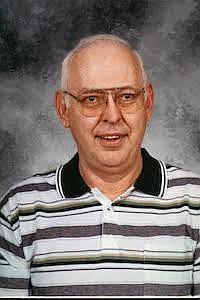 |
November 7, 2023 7:00 AM
Terrence "Terry" Francis Keller, an amazing husband, father, and grandpa passed away peacefully surrounded by loved ones at the Libby Care Center on Nov. 1, 2023.
Terry was born to Albert and Bernice Keller on Sept. 24, 1939, in Max, North Dakota.
Terry met and married the love of his life, Connie Keller (Nygaard), in Minot, North Dakota on Oct. 1, 1958. In 1960 they moved to Libby. He worked several years at the Libby Mill before he retired as a custodian for the Libby School District.
Terry loved playing the guitar, accordion and writing music. He started a band, "Terry Tunes," at a young age in Minot, North Dakota and played in a band for years in Libby. He was an avid gardener. He enjoyed fishing, bowling, and making people laugh. 
Anything Terry did, he did well. 
The most important thing and what he enjoyed most in life was spending time with his family, playing cards, games, joking and laughing. He was a proud dad, grandpa and great grandpa. "Family was everything!"
Terry is survived in death by his wife, Connie and their six children; Val Souther (Kim), Kalispell, Montana; Brad Keller, Libby; Carrie Peterson (Steve), Libby; Kevin Keller, Libby; Kelly Gilbert (James), Mountain Home, Idaho; Stacy McRell (Jim), Libby; 12 grandchildren, 19 great grandchildren; sister, Karen Mutschall, Utah, and numerous nephews, nieces and cousins.
A celebration of life will be held at 11 a.m., Nov. 15, 2023, at the Libby Christian Church, 100 Kootenai River Road, followed by a luncheon. 
Services are under the care of Schnackenberg Funeral Home of Libby. Online condolences and memories may be shared by visiting www.schnackenbergfh.com.
---