Daniel Carl Webley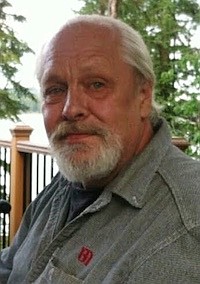 |
November 7, 2023 7:00 AM
Daniel Carl Webley passed away on Oct. 31, 2023, surrounded by loved ones at his home in Troy, Montana at the age of 72.
Dan was born on March 20, 1951, to Carl and Patty Webley in Grand Coulee, Washington. He spent most of his childhood years in Kirkland, Washington.
In January of 1969, Dan enlisted in the United States Army. During his time in the Army his helicopter was shot down seven times and he was also wounded three times. In 1970, after being discharged from the military and the war in Vietnam, Dan returned to Seattle, Washington. 
He then married Christine Ellsworth who was a childhood friend. She had two young daughters at the time, Brenda and Tammy, whom Dan adopted. Dan and Christine also had two sons, Jim and Jacob.
Returning to his roots in Montana, Dan began logging and mining. Dan and Christine were divorced after 10 years. Dan returned to the Seattle area and married Cathy Morris. She had a young son, DJ, whom Dan also adopted. They then moved to Nevada where they also helped to raise Dan's young niece, Tiffany.
Dan spent ten years working for the Barrick mine, driving heavy equipment. Cathy and Dan were married for 16 years and then divorced. Dan then moved back to Montana where he met his wife, Crystal Huisentruit. Crystal is a professional musician and vocalist and had five children before meeting Dan. Dan became a father to the five children and began his retirement in Troy, Montana.
He was always described as a very kind, humble, loving, humorous, and witty man.
The entire family loves to hunt and fish and gather as often as possible to have great family dinners and enjoy the fruits of labor from Crystal and Dan's gardens. Dan and Crystal had been married for 21 years.
He enjoyed his retirement watching his big screen TV, sitting in his recliner and watching deer and wild turkeys cross in front of the picture window in the living room. He shared two acres, a creek, three gardens and a little farmhouse cottage with his wife, Crystal.
Dan always had a great admiration and love for young people, as you can see in all the children, grandchildren, great grandchildren, and many nieces and nephews that he has gathered in his life. The family in his life mirrored the admiration and to this day see Dan as a loving and heroic man. His courage, love, humor, and strong-will live on in the generations he has raised.
Dan is survived by his wife Crystal Webley; his children Brenda (Roy) Rowberry, Tami (James) Thill, James (Melissa) Webley, Jacob (Misty) Webley, DJ (Corby) Swaffield, Israel (Kristin) Hall, Judah (Casey) Hall, Jordan (Blaire) Hall, and Gabriel (Megan) Hall; his grandchildren, Thomas Steiger, Kevin Odenbriet, Austin Damschen, Eddie Damschen, Alex Yeadon, Sara Webley, Rachel Hoagland, Kristin Webley, Jared Webley, Braxton Yeadon, Braedon Swaffeld, Aleana Swaffield, Paige Swaffield, Lucas Swaffield, Otto Webley, Luther Hall and Olivia Hall; and his great-grandchildren, Easton, Lincoln, Aliyah, Emmett, Daisy, Colter, Jeremy, Grace, Aspen, Trevor, Tucker, and Paige; his siblings, Dar Webley, Linda Taylor, Debbie Gutierrez, Craig Nosler, John Gossett and Shaun Gossett.
Dan was preceded in death by parents Patti Moran, Larry Taylor and Carl Webley; siblings Dennis and Levi Gossett; daughter Hannah Hall and granddaughter Julie Steiger.
 A memorial service will be held at 2 p.m. Friday, Nov. 10 at Troy Community Baptist Church followed by military honors at the graveside. There will be a potluck meal at the church following the graveside. 
A visitation will be held 1–5 p.m. Thursday, Nov. 9 at Schnackenberg Funeral Home in Libby for those who wish to say their goodbyes. 
Arrangements are under the care of Schnackenberg Funeral Home. Online condolences and memories may be shared by visiting www.schnackenbergfh.com.
---