Dustin S. "Dusty" Price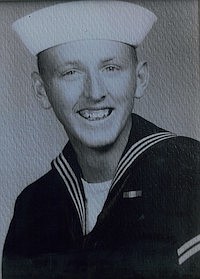 |
November 3, 2023 7:00 AM
Dustin S. "Dusty" Price, 75, of Libby, Montana, passed away Oct. 10, 2023, at his home in Libby. 
He was born Jan. 24, 1948, in Helena, Montana to Silas and Elizabeth (Roe) Price. Dusty grew up in Helena and graduated high school there. In October of 1967, he joined the United States Navy and served until 1971. 
Following his time in the Navy he worked for the highway department and for Washington Construction. 
Dusty had a passion for hot rods and classic cars. He was a proud father, grandfather, great-grandfather and loyal friend. He will truly be missed.
Dusty was preceded in death by his father Jack Price; mother Elizabeth Noble; step-dad Ross Noble; step-brother Butch Noble and step-sister Susie Chapman.
Survivors include his long-time partner Nora Berry; step-mom Sally Jo Vitch; son Shad Price; step-daughter Shawna Harris; grandchildren Payton and Preston Price and Kirsten and Kristina Harris; great-grandson Rowdy; and brothers Vince Price, Larry Price and Eric Price. 
A Celebration of Life has been held. 
Arrangements were under the care of Schnackenberg Funeral Home of Libby. Online condolences and memories may be shared by visiting www.schnackenbergfh.com.
---