Libby's Adamson kicking off new carving show in Lincoln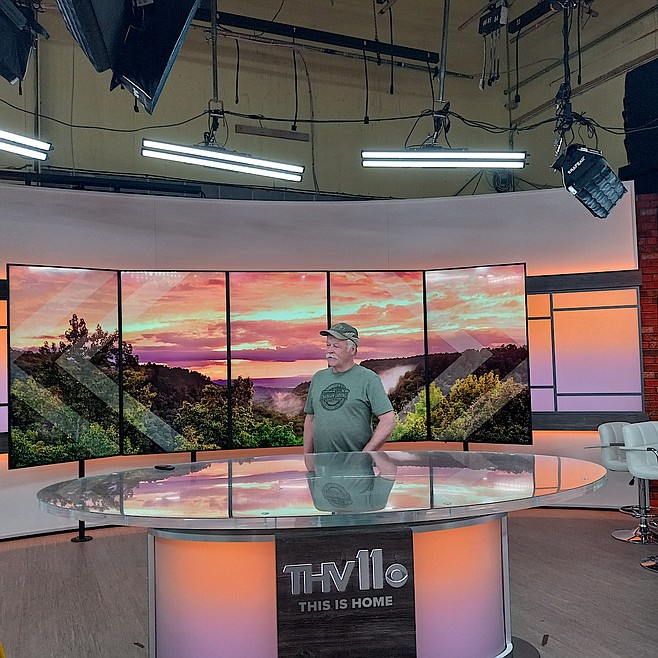 Libby's Ron Adamson recently appeared on TV while running a chainsaw carving show in Arkansas. (Courtesy photo)
A new chainsaw carving festival is starting in Montana and Libby resident Ron Adamson is running the show.
The new festival will be held July 13-16 in the town of Lincoln in Lewis and Clark County.
But this show has a deeper meaning, specifically to benefit children battling cancer and various illnesses.
"I've fought melanoma most of my life, so the chance to get involved with this was an easy one for me," Adamson.
The event will be held at Lambkins of Lincoln Restaurant, Lounge and Casino. It is owned by Marge Kolve. Her son, Sam, died of cancer in 2011 when he was just 15 years old.
That led her to begin the Sam's Hope Foundation, which raises money to help other families who have children battling cancer. It provides financial assistance to families for cancer or illness-related expense.
The chainsaw competition will feature two auctions, quick carves and judging and awards presented on the last day, July 16.
Adamson said he's already signed up carvers Anthony Robinson, Thor, Jacob Lucas, Ocean Shores and his daughter Gabrielle, Jim Valentine and Lewis Clark, a local from Lincoln.
He also reported recently returning home from a show he helped start in Russellville, Arkansas.
Adamson got some TV time during an interview with the local CBS affiliate in Little Rock, Arkansas. He didn't have any trouble staying busy, either, completing a demonstration chainsaw carving, "Cedar Brave" while coordinating and running the auction.
For more information, call Adamson at 406-291-4112.
---