Troy man faces prison time after alleged probation violations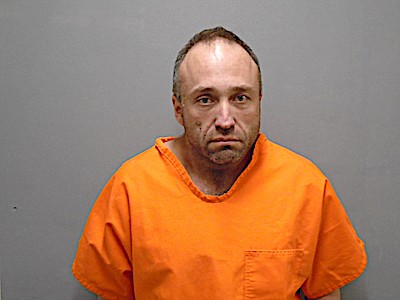 by
SCOTT SHINDLEDECKER
The Western News
|
May 23, 2023 7:00 AM
A Troy man convicted of drug offenses a few years ago is accused of violating his probation by allegedly using meth and possessing a firearm.
Douglas Dubler, 47, was in Lincoln County District Court on May 1 for a hearing after Deputy County Attorney Jeffrey Zwang filed a petition to revoke his suspended sentence. Dubler made no admissions to the allegations and an adjudication hearing was scheduled for June 28.
In the 2020 case, authorities said they uncovered more than one-half pound of methamphetamine during a search of a Wapiti Lane property in Troy. The charges were criminal possession of dangerous drugs with intent to distribute and criminal possession of drug paraphernalia.
Deputies with the Lincoln County Sheriff's Office served a search warrant at the property about 10:20 p.m., May 6, 2020, according to court documents. In an affidavit, Deputy Brandon Holzer reported finding somewhere between half a pound and three quarters of a pound of methamphetamine in the home.
Authorities also seized a set of scales and ledgers, court documents said. In the affidavit, Holzer wrote that the equipment was "commonly used by drug traffickers."
Dubler later entered an Alford plea, meaning he believed the evidence was enough to result in a conviction. He was sentenced to a 5-year suspended term on the distribution charge and a 6-month suspended sentence on the paraphernalia.
Zwang filed the revocation petition after receiving a report from Probation Officer Steve Watson. It indicated that on April 4, a 9 mm pistol and bullets were found in a home where Dubler lived. A urine sample also indicated Dubler had used meth.
According to court documents, Dubler blamed his wife for the gun being in the home.
Watson wrote in his report that Dubler had been involved with the state Department of Corrections since 1995 and should know his responsibility for items that violate his probation.
According to Montana State Prison information and court documents, Dubler has convictions for three felony drug offenses in 2000, 2003 and 2020.
In a 2003 case, Dubler was found cooking meth in a trailer in Troy with several other people, including a 15-year-old child. He received a 20-year sentence, with 10 suspended.
---