Libby's Beagle wins divisional, sets sights on state title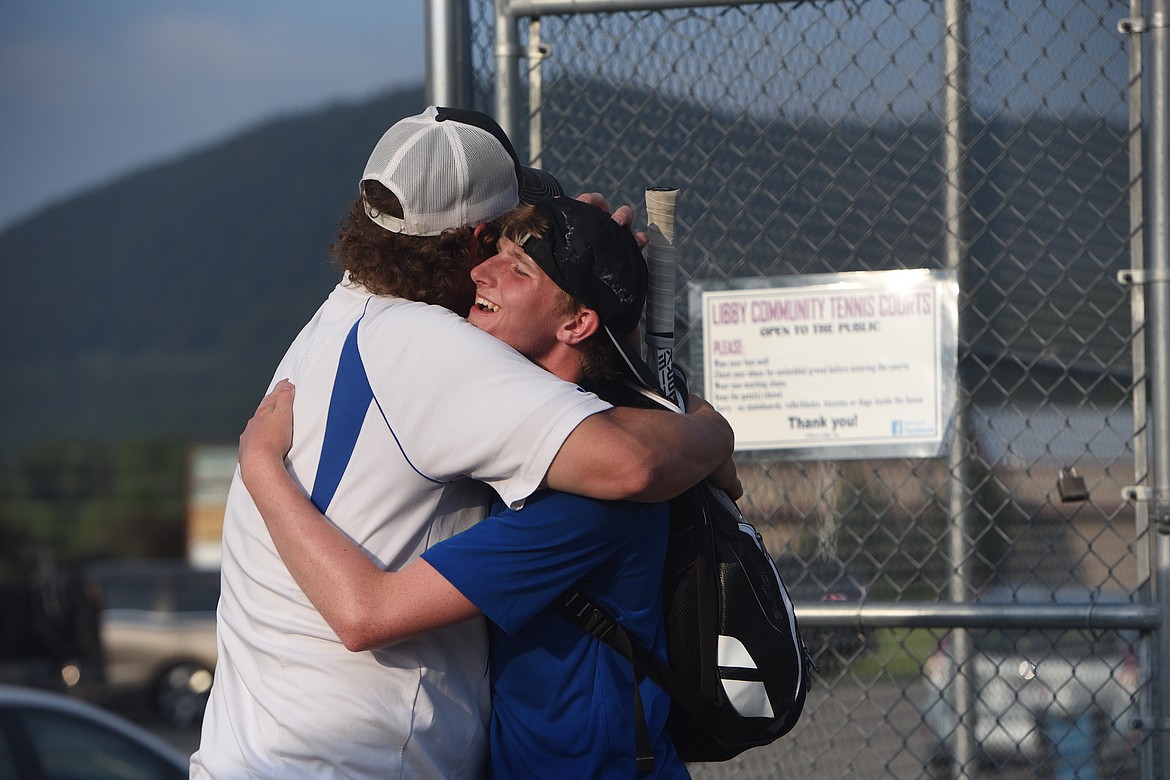 Libby tennis player Ryan Beagle and head coach Kyle Hannah hug after Beagle won the singles championship at the Class A Northwest Divisional tournament on May 19. (Scott Shindledecker/The Western News)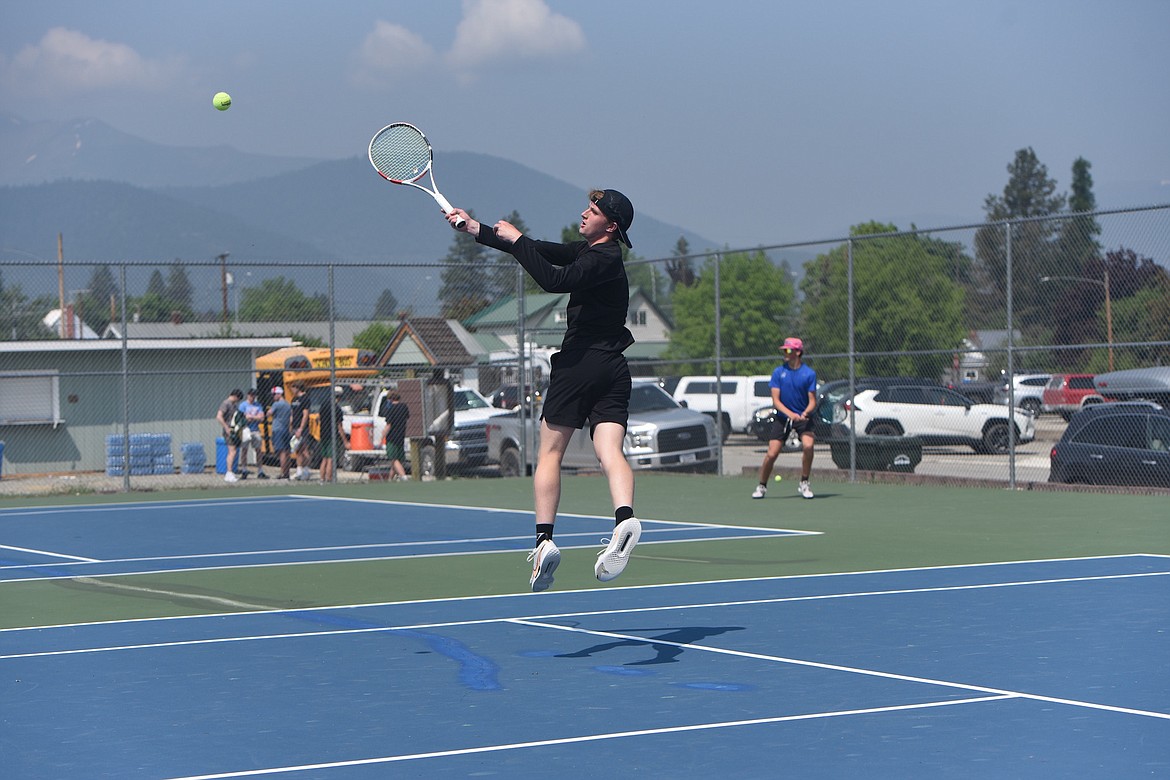 Libby tennis player Ryan Beagle competes in the Class A Northwest Divisional tournament on May 18. (Scott Shindledecker/The Western News)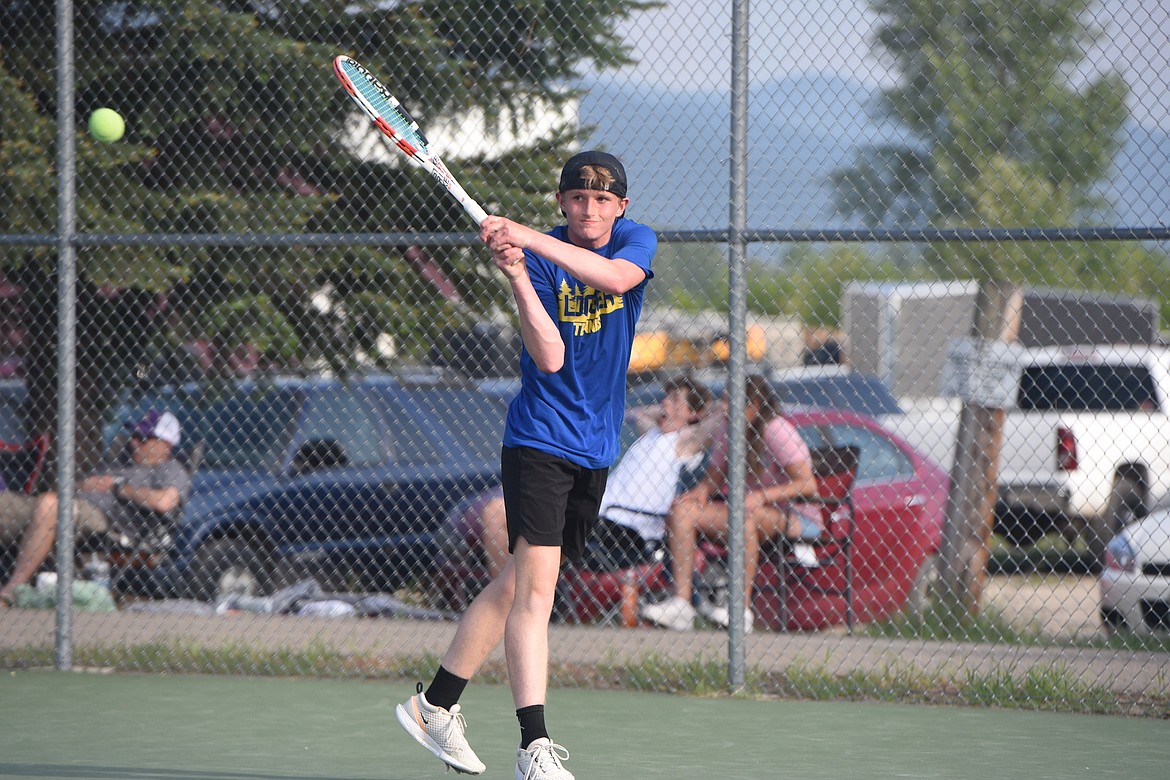 Libby tennis player Ryan Beagle competes in the Class A Northwest Divisional tournament on May 19. (Scott Shindledecker/The Western News)
Previous
Next
by
SCOTT SHINDLEDECKER
The Western News
|
May 23, 2023 7:00 AM
Libby sophomore tennis player Ryan Beagle got a little taste for gold at last year's Class A Montana State Championships and now he wants it all.
Beagle, who placed third in the 2022 tournament, has every right to want the top spot. Last Friday, Beagle beat Polson's Torrin Ellis in three sets to claim the Northwest Divisional championship for the second straight year.
"It's pure excitement," Beagle said of his feelings after the win. "Torrin and I have met eight times in the last two years and we've each won four matches, so it feels pretty good when I can beat such a good player for back-to-back divisional titles in a pretty competitive tournament."
As a freshman in 2022, Beagle had a fight on his hands from the top player on the Northwest's top team. He beat Ellis in straight sets, but needed a tiebreaker in the first set to claim a 7-6 (6-1), 6-0 win.
Loggers veteran head coach Kyle Hannah was pleased Beagle found a way to win.
"He's one of the top players and we're looking forward to state to see what happens. I'm very happy for Ryan," Hannah said.
This year, Beagle truly showed championship mettle after dropping the first set, 6-4, to Ellis. Beagle won a hard-fought second set by a 6-4 margin, then dominated more in the third, 6-1.
About a week prior to the championship match, Ellis had beaten Beagle in three sets and missed matches against Columbia Falls and Whitefish in the early part of May.
Beagle said he didn't like making excuses, but cited hip and hamstring ailments first suffered in football season as slowing him.
But after five wins in two days at last week's divisional, Beagle's hunger for gold is renewed.
"I got a taste last year, but now I want the whole meal," he said.
Before the three-set battle in this year's divisional final against Ellis, Beagle scored four consecutive straight-set wins over Ronan's Hayden Fussell, Columbia Falls' Connor Malmberg, Polson's Chris Lake and Ronan's Beau Decker. He only surrendered one point each to Lake and Decker.
Beagle said the Class A state champion Dalton Polesky of Miles City and runner-up Josh Currie of Havre have graduated. But he knows the field will still be extremely competitive.
Ellis will obviously be there as well as Hamilton's Andy Purcell and Corvallis' Ryan Hutchinson. Beagle said Purcell beat him twice this season. Beagle also said he faced Hardin's Jameson Noteboom at the Cut Bank Invitational and it was a tough match.
Class A action begins Thursday in Missoula at Fort Missoula and the Peak Racquet Club. If there is rain, inside courts at the Peak will be used.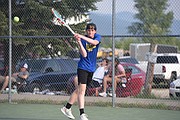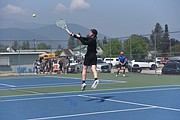 ---