Yaak WINGS event raises $55k for cancer victims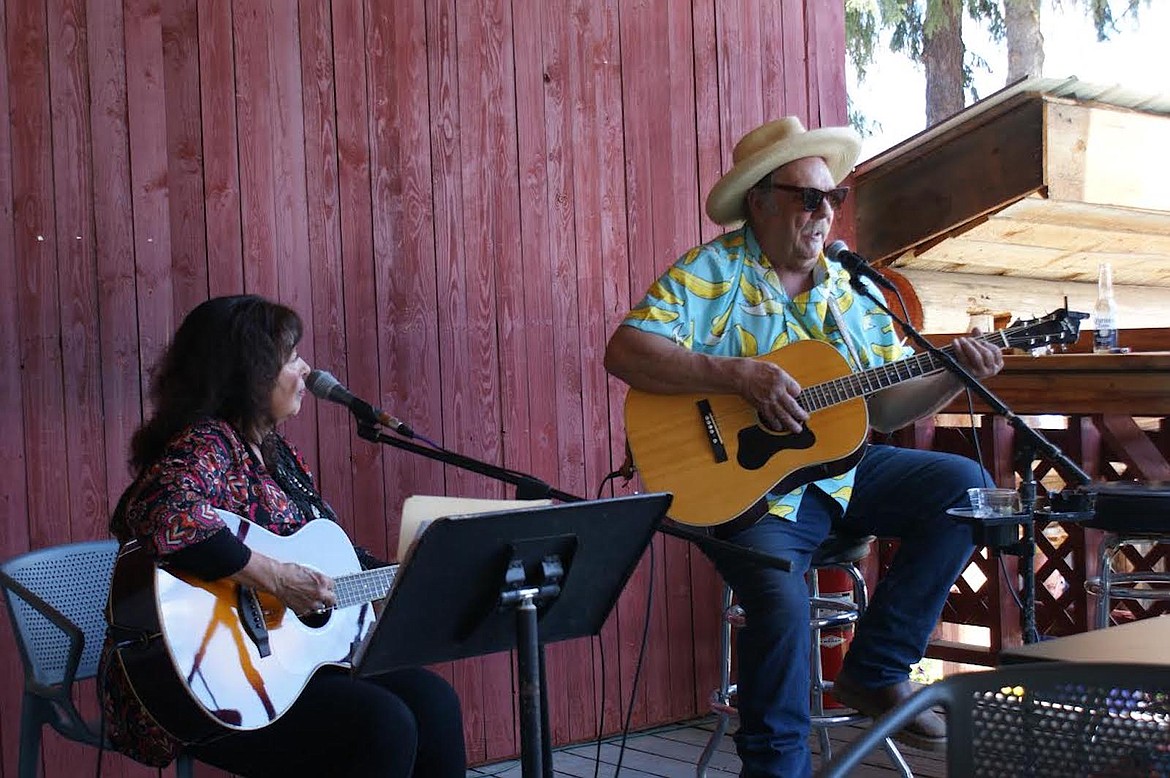 Musicians Geoff Decker and Crystal Rose Webley donated their time to entertain those who attended the Yaak WINGS event on Saturday, May 13. (Photo courtesy Larry Miller)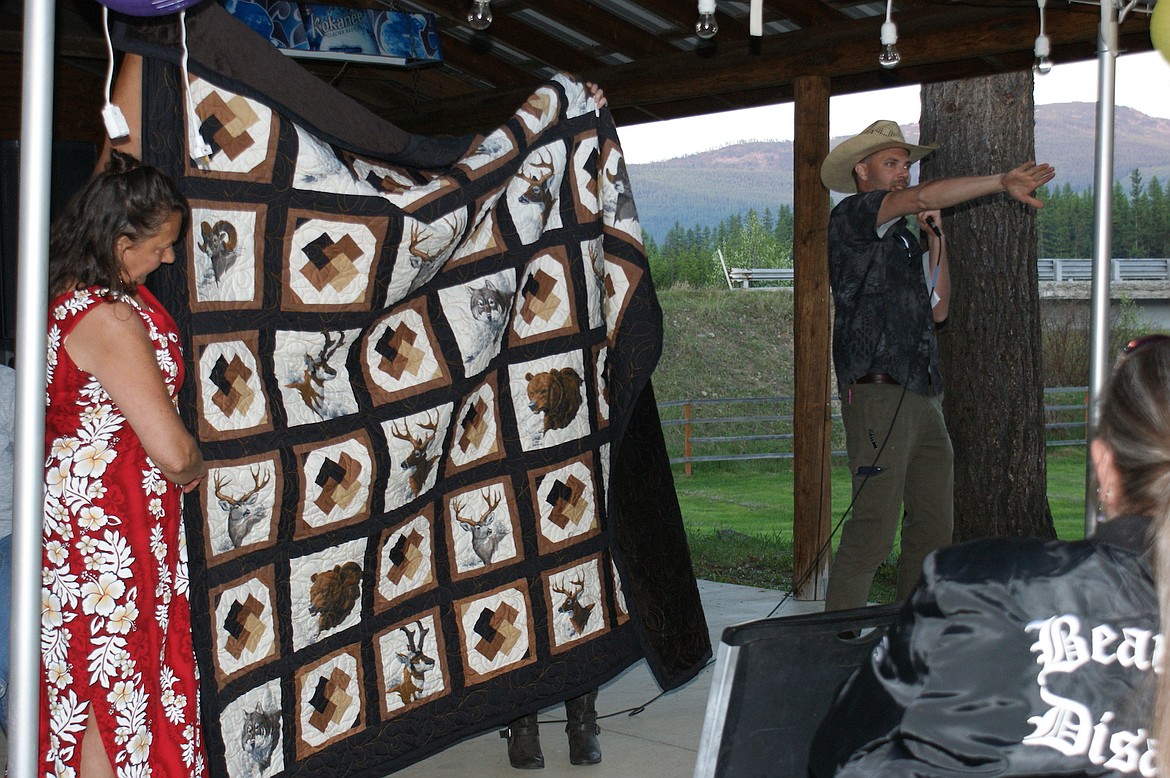 A Troy woman made and donated a quilt to the Yaak WINGS fundraising event on Saturday, May 13. It was in honor of her son and others who have passed away from cancer. Auctioneer Jason Fosgate secured a winning bid of $1,500. (Photo courtesy Larry Miller)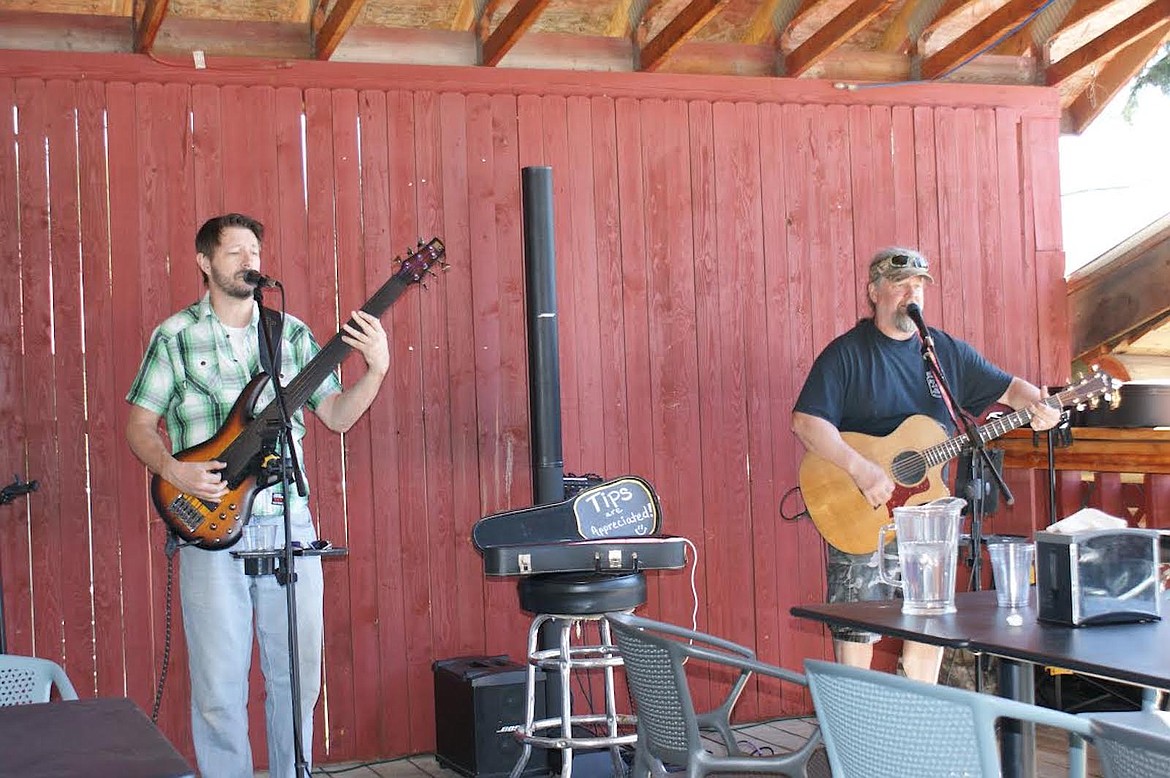 Dose, a local duo, donated their time to play and entertain the attendees of the Yaak WINGS fundraiser on Saturday, May 13. (Photo courtesy Larry Miller)
Previous
Next
by
By SANDRA BEDER-MILLER
|
May 19, 2023 7:00 AM
Donations large and small helped the Yaak WINGS "Swing into Spring Event" raise $55,450.17 on Saturday, May 13 at the Yaak River Tavern & Mercantile grounds!
It was a picture-perfect day of sunshine, warm temperatures, and open wallets!
The generosity of the Lincoln County community continues year after year to help local cancer patients with expenses related to their treatment. The gates opened at noon for the record 96 item silent auction, bucket raffle, and wine and beer pull.
Dose, a local favorite duo, kicked off the afternoon's live musical entertainment, followed by long-time area residents Crystal Rose Webley and Geoff Decker.
The live auction began at 7 p.m. after a spaghetti dinner made possible by the Yaak River Tavern, Watson's Market and the Mustang Bakery.
Jason Fosgate, professional auctioneer, donated his services and moved through 85 live auction items in record time! There were several fun highlights during the evening.
The highest bid went for a beer koozie made from a bison scrotum, donated by Tom and Nancy Oar. This was the second year that Tom and Nancy donated this very unusual item, with a rematch between two gentlemen who engaged in a spirited bidding match for a similar koozie in 2022!
This one, the 2022 loser was the 2023 winner after his wife jumped the bidding to $3,100, raising the stakes. She told her husband that she knew he really wanted the koozie and they were willing to pay that much for it last year!
Another rollicking battle erupted between two bidders wanting the last pay phone in the Yaak, donated by a local resident who rescued this historical item when the Mercantile was being remodeled. That item fetched $2,600!
Another very special auction item was donated by a local Troy resident who made a quilt in memory of her son who had passed away from colon cancer.
The quilt was inscribed with a message dedicating the quilt to those who have passed away. The successful bidder paid $1,500. Baskets of flowers, cookies, cakes and pies sold for several hundred dollars apiece. There were many framed pictures, original artwork from the students at the Yaak Elementary School and a chain saw carved totem pole.
The Yaak WINGS committee would like to thank the local area business and residents for their generous donations. This event would not be possible without their support. A special thank you to the event chairs, Kristy Hensel and Cindi Gambill and the many volunteers who made the day a success.
All funds have been deposited in the Lincoln County WINGS bank account at the First Montana Bank. The fund will continue to help area residents with their travel expenses related to their cancer treatments.
Please contact the organization with any questions concerning eligibility and to obtain an application at www.wingsnwmontana.org/contact, by phone at 406-257-9464, through FACEBOOK at www.facebook.com/wingscancersupport, or through the mail at P.O. Box 782 Kalispell, MT 59904.
The next Yaak WINGS fund raising event will be the WINGS Walk on Saturday, Aug. 19, 2023.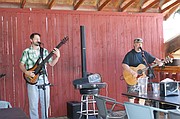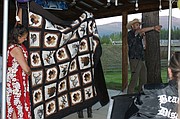 ---