Man sentenced for criminal endangerment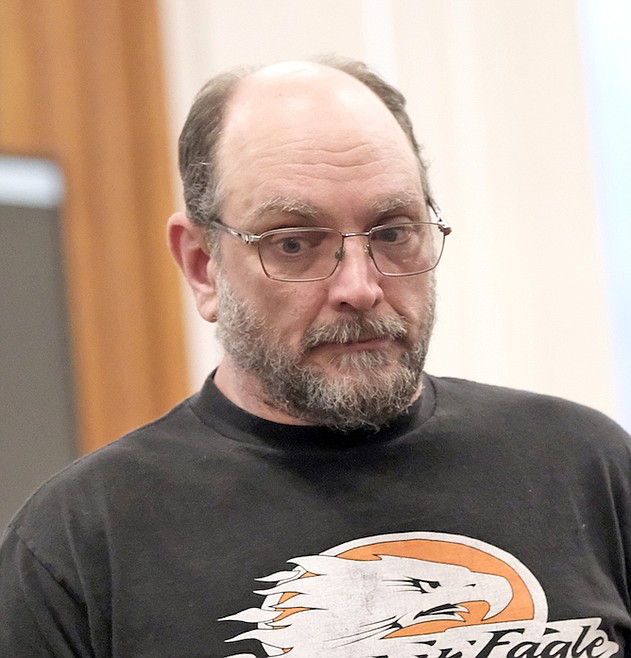 A man with ties to Libby and several DUI convictions was sentenced Monday in Lincoln County District Court.
Rex Lee Rohan, 53, pleaded guilty to criminal endangerment from a correctional facility in Alaska on Nov. 21. Rohan appeared on video to enter his plea that was the result of a traffic stop on June 16, 2019, in Libby.
Monday, Rohan, who appeared in person, received a 5-year suspended sentence. According to terms of the plea deal, Boris recommended a 5-year sentence to a Montana Department of Corrections facility that would run consecutively to his sentence in the 2013 Alaska case. Cuffe maintained those terms while sentencing Rohan.
Rohan was originally charged with felony DUI and two misdemeanors, including reckless driving and speeding. Those charges were dropped as a result of the plea deal with county attorney Marcia Boris.
According to the charging document, John R. Davis, a Lincoln County Sheriff's Deputy at the time, and a patrol sergeant now, saw a motorcycle traveling east on U.S. 2 at about 11:04 p.m. near the Town Pump in Libby.
Davis said he was going 100 miles per hour in a 50 mph zone when he attempted to catch up to the motorcycle, driven by Rohan.
After pulling the defendant over, Davis reported smelling alcohol on Rohan and that he showed signs of impairment. Davis said Rohan refused to give him a breath sample.
Rohan later posted bail. During a status hearing in June 2020, Rohan's attorney, Lane Bennett, said Rohan was locked up in Alaska for a 2013 DUI charge. In another status hearing on Jan. 4, 2021, Bennett reported that Rohan was still incarcerated in Alaska.
Deputy Davis reported in the charging document that Rohan had seven prior DUI convictions. The first occurred in 1993 in Green River, Wyoming. The second was in 1995 in Lincoln County, Montana. Rohan also had four other DUI convictions in Alaska and one in North Dakota in 2016.
---