Geneive Fern Chance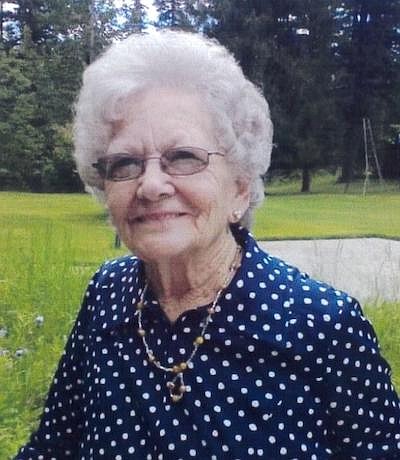 Geneive Fern Chance, 99, passed away at her home in Troy, Montana, on Saturday, March 25, 2023, of natural causes.
She was born June 26, 1923, in Lincoln, Nebraska, to William Arthur and Yetta Mary (Askey) Voreis. She graduated from high school at Arlington, Washington, and attended secretarial school in Seattle. She worked as a secretary in Seattle and later moved to Mesa, Arizona, where she worked as a "skating carhop."
She married James Carlton Chance on May 5, 1948, in Mesa, Arizona.
Geneive was well known for her beautiful flower gardens, wonderful vegetable gardens and her fruit trees. She had quite the green thumb. She also enjoyed quilting and crafting. Everyone was blessed by Geneive's generous nature.
"Every life she touched was better for it."
She was preceded in death by her husband, James Chance; brother, Charles Voreis; sisters, Donna Pogue and Anna May Zingmark; son, Michael Chance and grandchildren David Posey and Tammy Posey.
Survivors include her children Jerry Chance of Missoula, Tami Reatz of Libby and Kimberly Cody of Troy; grandchildren Heather Chance, Jennifer Huitron, Eric Reatz, April Reatz, Heidi Chance and Amber Chance as well as numerous great-grandchildren and great-great-grandchildren.
Services for Geneive will be 1 p.m. Thursday, March 30, 2023, at the Troy United Methodist Church.
Arrangements are under the care of Schnackenberg Funeral Home of Libby.
Online condolences and memories may be shared by visiting www.schnackenbergfh.com.
---