Ronald Wayne Osborne
On Saturday, Feb. 25, 2023, Ronald Wayne Osborne, husband, father, grandfather, great-grandfather, son and brother, passed away at the age of 79.
He was born Feb. 17, 1944, in Tonasket, Washington, to Elizabeth Wier and Thomas Osborne.
Ron served in the Marine Corps 1st Battalion, Platoon 159. After the military he worked as a heavy equipment diesel mechanic. Throughout his life he was active in his community volunteering his time coaching baseball, Troy Ambulance, Asarco mine rescue and then, where he finally resided in Otis Orchards, Washington, volunteering as a driver for the VA Hospital.
He was a member of the Eagles for a number of years before slowing down and enjoying his time at the Senior Center before passing.
His proudest moments and greatest love was marrying our mother, his children, grandchildren and great-grandchildren.
Dad is with mom now whom he has missed so dearly and survived by his daughter Rhonda Kelly, husband (Tim), grandsons Austin and Jake, his son Russ Osborne, grandson Kyler, wife (Lorrin), great-grandchildren Tillie and Blakely, grandson Cody, his wife (Jeracho) great-grandchildren Aiden, Salem and Ronni, granddaughter KayLee, siblings Don Thrasher (Gayle), John Thrasher (Dawn), Dave Osborn (Lori) and many nieces and nephews.
He is preceded in death by his wife Lyndeen, son Ronny, mother Elizabeth, father and mother-in-law Jim and Elizabeth Lyle and Art Osborn.
The family will be holding a graveside memorial service for family members and friends with a luncheon afterward, details to follow on Sunday, June 4, 2023, at 1 p.m.
In lieu of flowers if you wish please make a donation to the American Heart Association.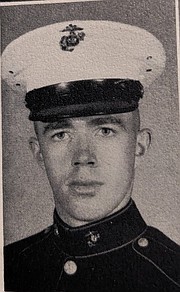 ---