Kathleen "Kathy" Briggeman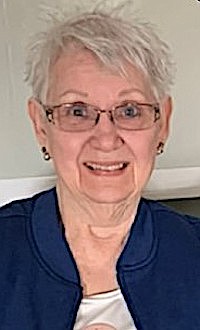 Kathleen Marie Briggeman (Lass) passed away peacefully at the Hamilton Assisted Living facility in Hamilton, Montana, on March 3, 2023.
Kathy was born to Thomas and Eleanor Lass on March 13, 1943, in Beresford, South Dakota. She was the oldest of three children (sister Elizabeth and brother Tommy).

Kathy grew up in Beresford and graduated from Beresford High School in 1961. After high school she attended Black Hills State University in Spearfish, South Dakota, where she earned her bachelor's degree in education.
After earning her degree she moved to Oak Knoll, California, where she began a teaching career and met Kenneth Briggeman while he was working for the Forest Service on the Klamath River. They got married on March 28, 1970, in Reno, Nevada.
In 1971, they welcomed their first of three daughters, Vicki, followed by Amy in 1972 and Connie in 1973. The family relocated to Arcata, California, where Kathy was a teacher's aid. As the girls got older, Kathy became a stay-at-home mom until they moved to Libby, Montana, in 1983.
Kathy was an educator in Libby, Montana, for 19 years before moving to Hamilton, Montana. She then dedicated another 16 years to education at Hamilton School District where she made many friends.
Kathy had a knack for gardening, was a gifted quilter and loved to have coffee with her girlfriends. She was a loving wife, a devoted mother and grandmother, a proud Norwegian and always stayed a South Dakotan at heart.
Kathy is survived by her loving husband of 53 years, Kenneth Briggeman. Her daughters Vicki (Dan) Hardtke of Woodbury, Minnesota, Amy Harbrige of Hamilton, Montana, and Connie Johnson of Hamilton, Montana. She is also survived by six grandchildren; Shelby, Sebastian, Max, Katie, Alex and Maddy, and one great-grandson, Noah.
A celebration of life will be planned, and the date and time will be announced in the near future.
Condolences may be left for the family at www.dalyleachchapel.com.
---