FWP to host public meetings about mule deer management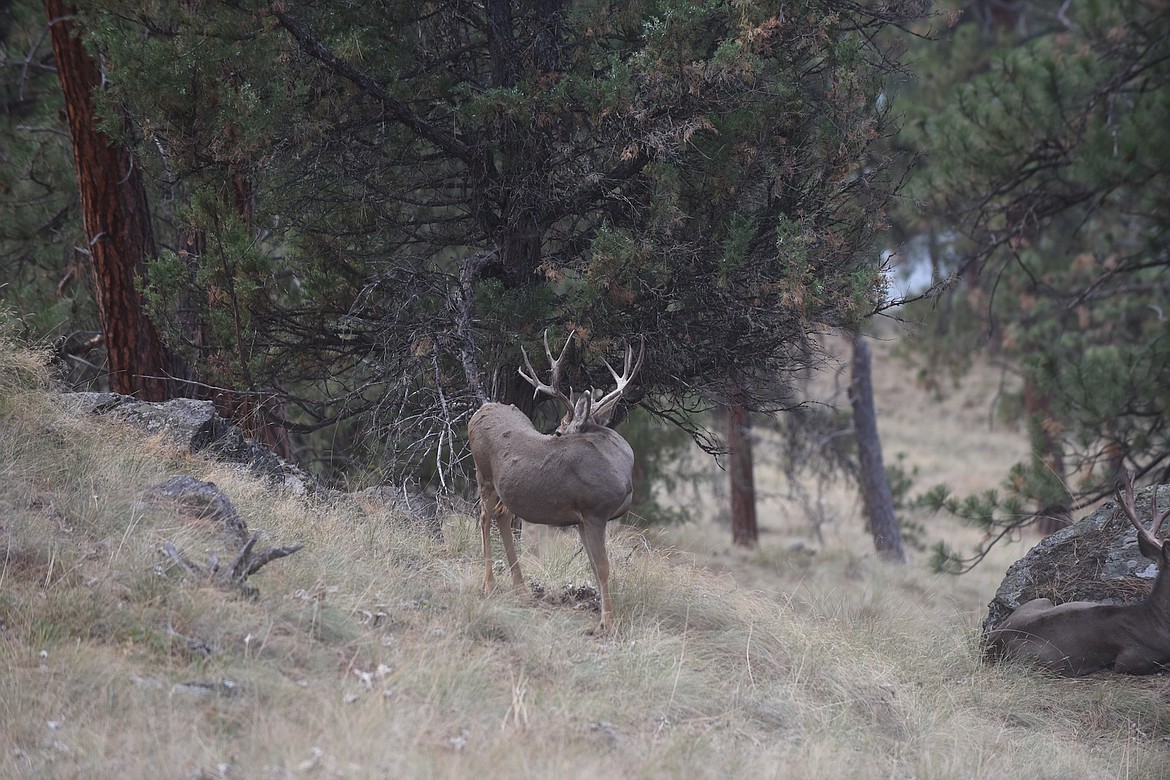 A mule deer buck on Wild Horse Island on Flathead Lake in September 2021. (Scott Shindledecker/The Western News)
by
The Western News
|
March 14, 2023 7:00 AM
Montana Fish, Wildlife and Parks is hosting a series of public meetings in northwest Montana to discuss mule deer management.
FWP Region 1 staff will discuss the ecology and management of mule deer in northwest Montana, the current status of populations in the region and future management considerations.
The intent of these meetings is for FWP to hear various concerns, questions and perspectives from interested members of the public.
There will be no decisions made during these meetings.
The schedule of public meetings in northwest Montana is as follows:
March 15 – Thompson Falls High School, Thompson Falls, 6 p.m.
March 21 – Timbers Event Center, Eureka, 6 p.m.
March 22 – Libby Maki Theater, Libby, 6 p.m.
March 23 – Flathead Valley Community College (Arts and Technology Building), Kalispell, 6 p.m.
To learn more about mule deer management in Montana, visit https://fwp.mt.gov/hunt/regulations/deer.
---