Tracy Lee Lauer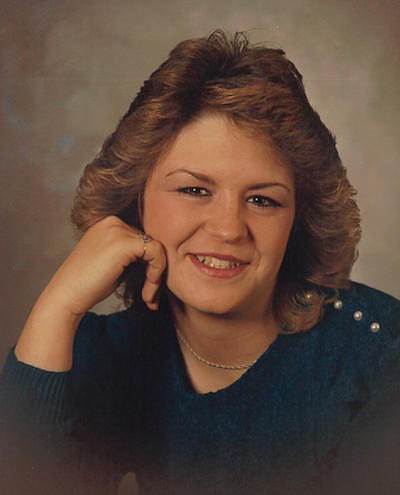 Tracy Lee Lauer, 57, went to see Jesus on Tuesday, Jan. 3, 2023, after a 15-year battle with cancer.
Tracy was born in Whitefish, Montana, to Bob and Jeannie Dennis, on May 26, 1965. The family moved to Libby in 1970. Tracy attended preschool at St. John's Lutheran, grade school at Plummer and graduated from Libby High School in 1983.
She went on to Boise Bible College, always pursuing her Lord and Savior!
For a few years Tracy lived in New Jersey where she worked as a nanny. That was the start of her love for children. She later moved back to Mead, Washington, where she worked in retail.
In January of 1997, Mark Lauer knocked on her door, and so began a life together. Tracy said yes, and on March 28, 1997, they were married. Tracy helped raise Mark's sons Kale and Cole just as if they were her own.
Soon after, Tracy's prayers were answered and they had a son, Erik, and not long after a daughter, Laurynn, completing their family. Tracy truly was an amazing mother!
In Libby, Tracy worked at the Kootenai Valley Christian School for a while, and then in the public school where she helped many, many kids excel and grow. She always said her best friends were three feet tall.
In 2007, Tracy started her fight with cancer, and with God's grace, always did it with a smile, no matter how things were inside.
Tracy is preceded in death by her father Bob and sister Robin.
Tracy is survived by her mother Jeannie; husband Mark; and son Erik, all of Libby; daughter Laurynn of Fargo, North Dakota; son Kale (Brandy) of Lake Stevens, Washington, and son Cole (Morgan) of Kalkaska, Michigan. Tracy is also survived by her four grandchildren Gracie, Drew, June and Jack, all whom she adored!
Tracy's testimony has touched many people all around the world! For years Tracy talked about how her celebration of life was to be.
So at her request, please honor her wish by wearing bright, colorful Hawaiian print and come join the family and Holy Spirit in the celebrating of Tracy's amazing life at 11 a.m. Saturday, March 18, 2023, at the Libby Christian Church in Libby, Montana.
Arrangements are made by the Schnackenberg Funeral Home of Libby, Montana.
Online memories and condolences may be shared by visiting www.schnackenbergfh.com.
---