Barbara Jo (Foster) Dinning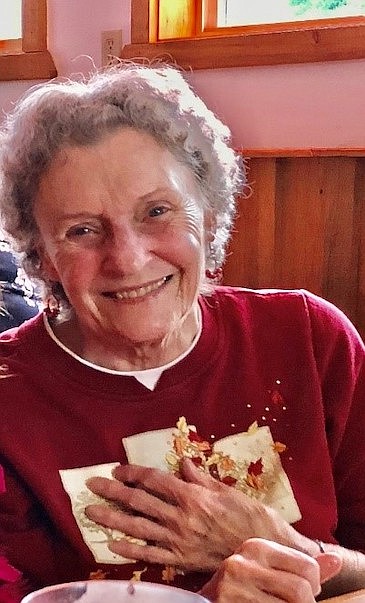 Barbara Jo (Foster) Dinning, 87, passed away peacefully at Schneidmiller Hospice House in Coeur d'Alene, Idaho, with family by her side on Feb. 20, 2023.
Bobby was born Jan. 28, 1936, in Alicia, Arkansas, to Wayne and Edna Foster. She joined nine older siblings. She grew up in Egypt, Arkansas, and graduated High School there in 1954.
While traveling to Spokane, Washington, she met Donald Irvin Dinning and they married in 1955. In 1956, Bobby and Irvin settled in Bonners Ferry, Idaho, where they raised four children: Dan, Rick, Dianna and Jay. In 1986 they moved to Libby, Montana.
Bobby's joy in life was taking care of her family. She helped in all areas of their lives: from assisting at the family restaurant, showing registered Paint horses, attending events her kids were active in, to happily watching her grandchildren.
She always had a big garden and loved canning and sewing. Family meals were a priority (and enjoyed by all). Bobby was a regular bowler well into her 80s and a member of Beta Sigma Phi.
She worshipped her Lord and Savior at Bonners Ferry Baptist Church and Libby Christian Church.
Bobby was preceded in death by her parents and siblings, husband Irvin, daughter Dianna and infant son Larry.
She is survived by children Dan (Mary), Rick (Chris), Jay (Lori) and Son-in-Law, Tim (Sondra), 12 grandchildren and 11 great-grandchildren.
She will be laid to rest next to Irvin at the Grandview Cemetery in Bonners Ferry.
A memorial and celebration of life will be held at a later date.
In lieu of flowers she would have loved donations to Wings Regional Cancer Support or The Anna Schindler Foundation.
---