Sharon Kay "Kayty" Rice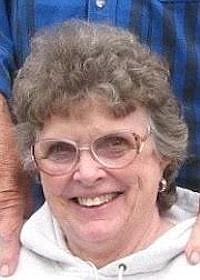 With her hope solidly in the promises of Jesus, Sharon Kay "Kayty" Rice passed away in Libby on Feb. 16, 2023. Born May 2, 1938, to Wilbur and Ruth (Steuber) Twitchell in Los Angeles, California.
She graduated from San Fernando High School in 1957. Kayty met Allan Rice, a Libby native serving in the Navy and on Jan. 25, 1958, they married.
Their family rejoiced in celebrating their 65th anniversary just weeks ago.
Kayty, to most of her friends and family, was a woman of generosity, beauty and many talents.
While serving in the Navy, Allan submitted her picture for the ship's annual and she took the title of Mrs. USS Shangri-La. While in California, she was a part time model and also worked for Farmers Insurance before leaving for Montana in early spring of 1958 to join Allan's family and wait for his return from the service.
Over the years, Kayty was involved in many activities for her children and community. She served as secretary for the Libby Saddle Club, ran the rodeo queen contest for the BJ Ranch Rodeos, worked with the Libby Chamber; along with Allan were Grand Marshals of the Nordicfest Parade, she was active with the Nordicfest Committee and a veteran contributor, until her health took a downward turn in 2007.
Kayty enjoyed her gardening with Allan and took great pride in exhibiting her projects at the county fair where she won many awards including top exhibitor. Her huckleberry jelly was made with immense care, her hardanger and crochet work were flawless. She was an excellent cook and made holiday meals true feasts to remember.
Kayty loved watching NASCAR, Jeopardy and nearly always picked the winners of the national beauty pageants on television. She loved animals and was the driving force in raising purebred Welsh ponies, which her children showed locally and in Kalispell and many lived long enough to be enjoyed by her grandchildren as well.
She deeply loved the dogs and different birds she had over the years.
Kayty leaves behind the love of her life, Allan, at their home in Libby, daughter Tina Marie (Mark) of Prescott Valley, Arizona, son Darren (Monica) of Libby, brother Gary Twitchell (Doris) of Fredericksburg, Texas, cousin Martin Strelneck, of Lee Vining, California, Allan's immediate family and many grandchildren and great-grandchildren, as well as many dear friends.
She was preceded in death by her parents, daughter Rhonda Braaten, and her beloved in-laws, David and Ruth Rice.
A celebration of Kayty's life will be announced at a later date.
In lieu of flowers, please direct any memorial donations in Kayty's name to the Salvation Army, 110 Bountiful Drive, Kalispell, MT.
---