Michigan murder suspect arrested near Libby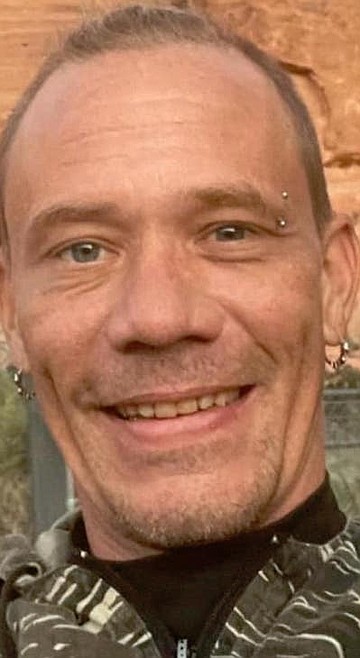 by
SCOTT SHINDLEDECKER
The Western News
|
June 28, 2023 8:30 PM
A Michigan man wanted for a 2011 homicide is behind bars Wednesday in the the Lincoln County Detention Center.
According to a press release from the Lincoln County Sheriff's Office, Chadwick Shane Mobley, 42, was the subject of a nationwide manhunt before his arrest by county officers after Sheriff's Office dispatch received a citizen report of a possible sighting of a man who was wanted for a homicide that occurred in Michigan.
Mobley was considered armed and dangerous.
The sighting followed a Sheriff's Office Facebook post that was published about four hours prior to the arrest.
Deputies and detectives from the Lincoln County Sheriff's Office and Libby Chief of Police Cody Ercanbrack responded to the area of Mac's Market, just north of Libby on Montana 37 where the fugitive had been seen.
Responding officers arrived and contacted Mobley. He is facing charges of first degree felony murder, first degree premeditated murder and one felony gun charge.
Mobley will make an initial appearance in Lincoln County Justice Court and be held pending extradition to Michigan.
The Lincoln County Sheriff's Office thanked the citizens involved for their identification of the suspect.
According to a Utah Department of Public Safety Facebook post on June 21, Michigan State Police asked the Utah State Bureau of Investigation to assist in a homicide investigation for an incident that occurred in 2011 in the State of Michigan.
Mobley, a person of interest in the homicide investigation, was last seen in Corrine, Utah, on the morning of June 7.
According to a story on http://www.sanilacbroadcasting.com/2023/06/22/michigan-state-police-identify-person-of-interest-in-2011-murder-in-lapeer-county/, Michigan State Police revealed to MLive that Mobley's DNA was matched to him via familial genealogy after the DNA found on the evidence from a November 2011 death of 20-year-old Andrea Eilber.
The broadcasting company reported that the woman had been found on Nov. 16, 2011, in her aunt and uncle's basement, having been bound and shot dead by a single gunshot to the head two days prior.
She had been alone in the Mayfield Township home while her relatives took a trip. Though she had originally planned to spend the day of the murder at the house with her boyfriend Kenneth Grondin III, she later canceled on him.
The boyfriend, nicknamed KC and 19-years-old at the time of the murder, was charged and convicted of the crime, with the 2015 conviction later overturned in 2018. The now 30-year-old Grondin is still waiting to be retried on the charges.
But it is not clear what will happen at this point, particularly if Mobley is tried for the crime.
---