Loggers baseball fourth at Big Bucks Tournament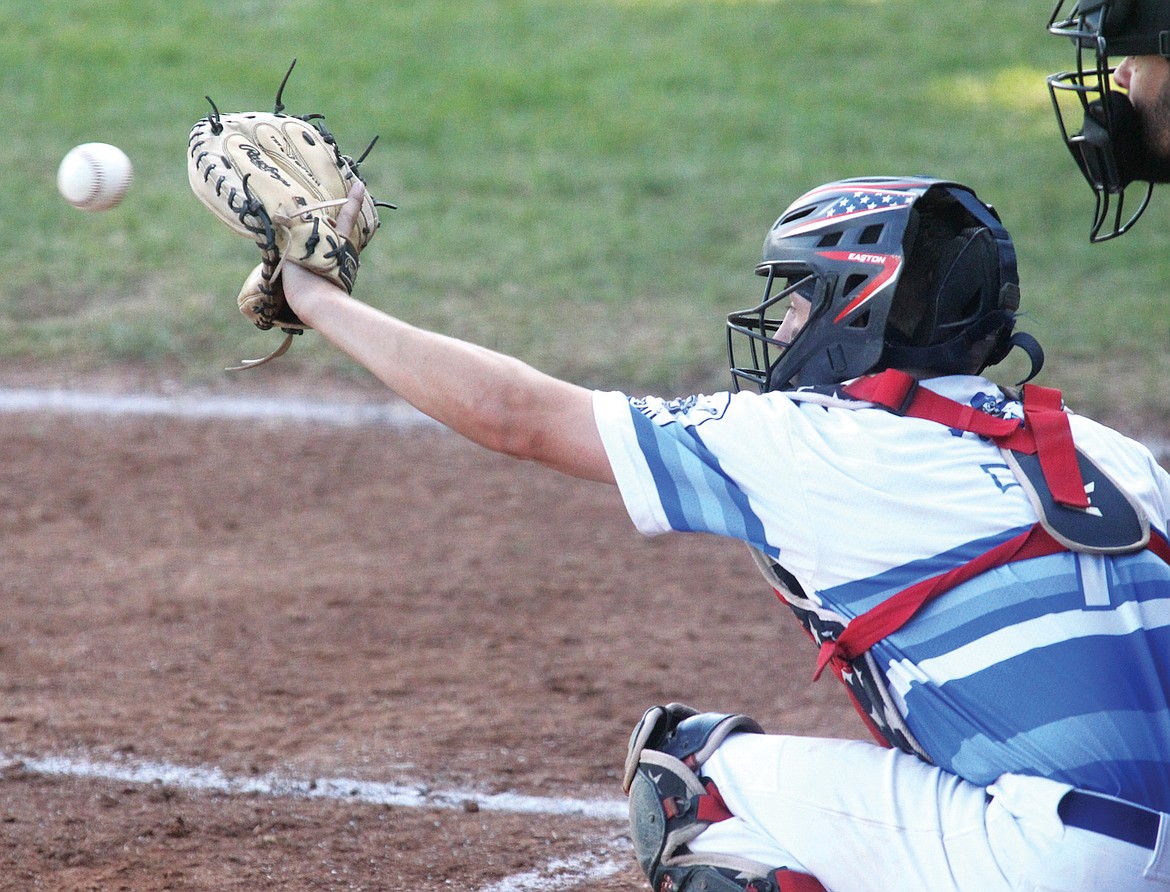 Libby catcher Rusty Gillespie receives the 3-0 pitch to Bitterroot hitter Caleb Caten for a strike in the bottom of the fifth inning Saturday during the Big Bucks Tournament at Lee Gehring Field. The Bucs won, 5-0.(Paul Sievers/The Western News)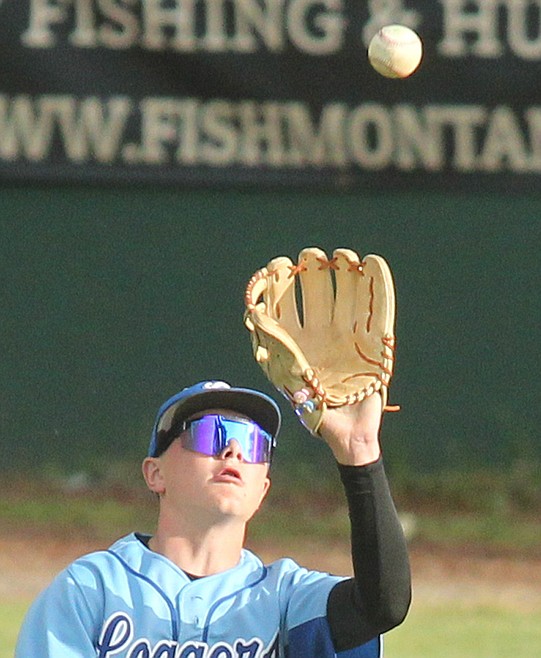 Libby centerfielder Boe Miles spoils the hopes of Claremont Cardinals' Isaac Jimenez on the 2-1 pitch for the third out in the top of the first inning Friday in the Big Bucks Tournament. The Cardinals won, 4-0. (Paul Sievers/The Western News)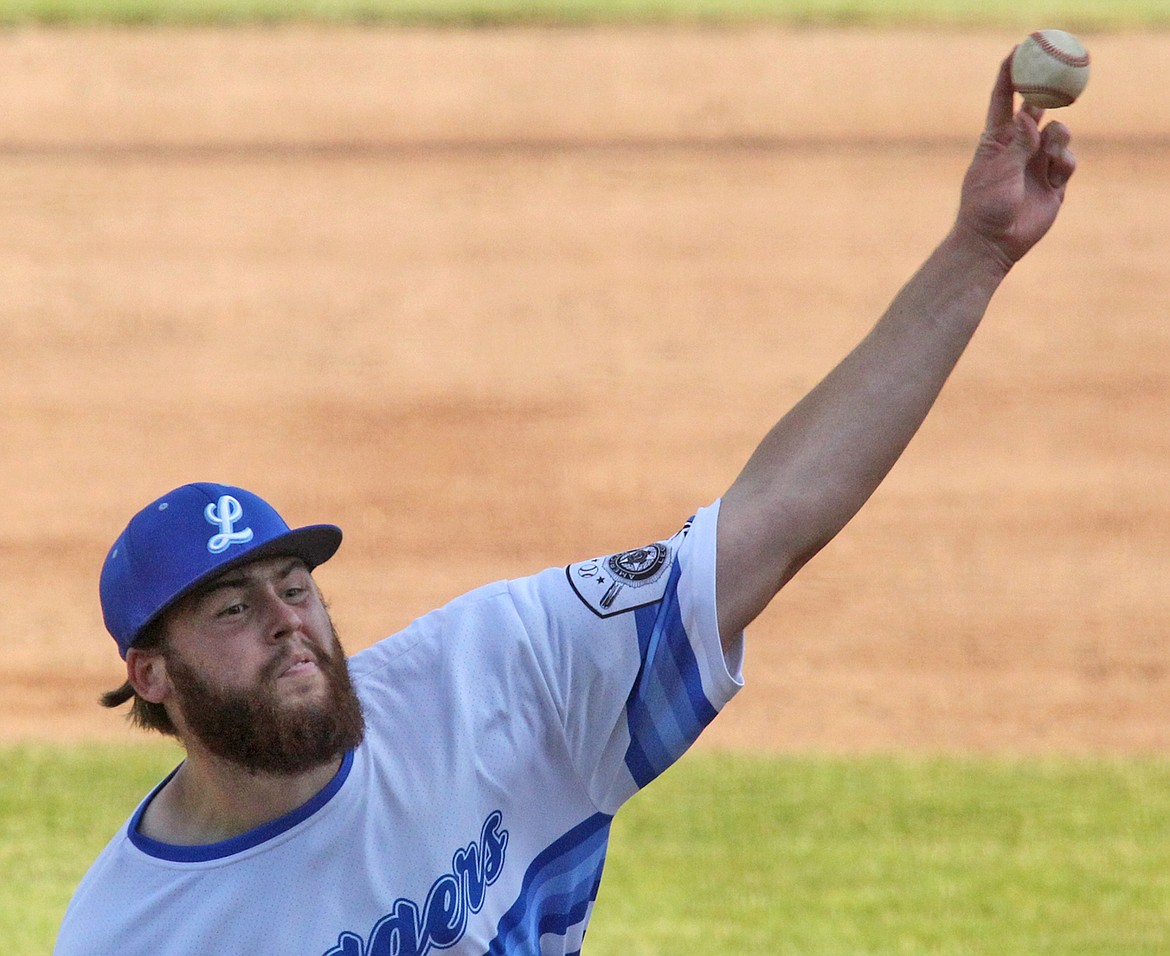 Libby relief pitcher Hunter Lindsey delivers to Bitterroot's Roy Combs Jr. in the fourth inning Saturday in the Big Bucks Tournament at Lee Gehring Field. The Bucs won, 5-0.(Paul Sievers/The Western News)
Previous
Next
For the second straight year the Claremont Cardinals won the Big Bucks Tournament at Libby's Lee Gehring Field.
The California-based Cardinals held off the Bitterroot Bucs, 8-6, in Sunday evening's finale. It was the second time in as many years the Cardinals topped the Bucs for the title. In 2022, Claremont won 6-3 in eight innings.
Libby opened its tournament with a 9-1 win over Lockwood on Thursday. A 7-run third inning propelled the Loggers.
The Loggers, playing without top hitter Cy Williams, then fell to eventual tournament champion, Claremont, 4-0, on Friday and 5-0 to runner-up Bitterroot on Saturday.
Sunday, the Loggers fell 23-4 to Inland Empire, to place fourth.
Loggers head coach Kelly Morford said the team, despite their difficulties, was in a better place after playing well in three of its four games.
"It's a big difference from before the tournament to now," Morford said. "We've been in a lot of close games, but we gotta learn how to win."
Aidan Rose and Caleb Moeller delivered strong starting pitching against the top two teams, Claremont and Bitterroot, while Hunter Lindsey pitched in relief against the Bucs. Moeller also threw 3 2/3 innings of scoreless ball against Lockwood.
Rose threw a complete game against the Cardinals.
Mission Valley's Dawson Dumont won the tournament's home run derby. He hit 20 home runs in two rounds and claimed a custom trophy bat donated by Vullo Bat Company.
The Bitterroot Bucs won the overall team skills competition with the highest point total.
Libby will spend the next week on the road. Wednesday, the Loggers are at Missoula, Thursday at Bitterroot and at Cranbrook on Saturday.
They return home on Wednesday, July 5 to face Miles City. The home finale is July 12 against the Glacier Twins.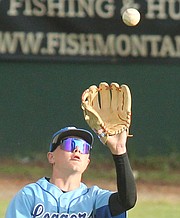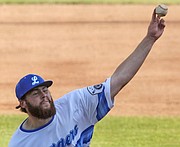 ---