Troy educator nominated for teacher of year award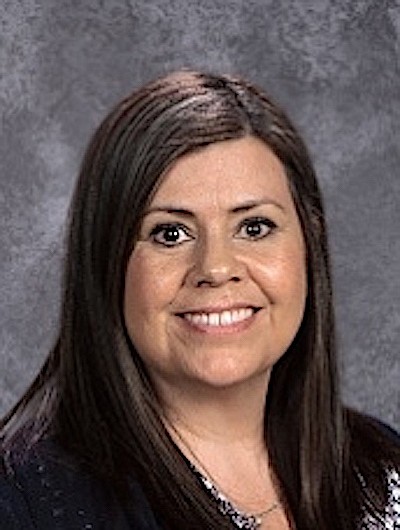 by
HAYDEN BLACKFORD
Daily Inter Lake
|
June 23, 2023 7:00 AM
Local educator Anita Winslow has been nominated for the 2024 Montana Teacher of the Year award.
Winslow, who teaches at W.F Morrison Elementary School, recently spoke to The Western News about her experiences in education.
"I've always said 'I didn't choose to teach. Teaching chose me,'" Winslow said.
According to the state Office of Public Instruction, the award recognizes teachers who elevate student success, empower innovation and enhance teacher leadership.
"The Montana Teacher of the Year Program is an incredible opportunity for our teachers to be recognized and celebrated by their community and state, in doing so, bring awareness to the exceptional and passionate educators in our wonderful state and the children and families who deserve them," said 2023 Teacher of the Year Catherine Matthews.
Originally from Nevada, Winslow has taught for 17 years at W.F. Morrison.
At one time, she had thought about a career in nursing, but when she discovered the education field, it was right for her.
Winslow hails from Nevada and attended the Great Basin College in Elko, Nevada. Although she was fond of growing up in the high desert with cold, snowy winters and dry, hot summers, she is happy to have settled in northern Montana.
"We live in paradise here, I think," Winslow said of Troy.
But she does miss the sunsets in Nevada, which are "spectacular."
"The kids are the best part about this job," Winslow said. "It doesn't become a job; it's a passion, it's a career."
Next year, Winslow will be entering a new teaching role in Troy. She started teaching third grade and taught several combo classes moving up to fifth and sixth, but now she will teach seventh- and eighth-grade math at the junior high.
Although this is a different time in kids' life, their personalities are still there, she said. Sometimes they're too cool for school, but they're good people.
Winslow said that after having taught reading and general education, the focus will now be on math. No matter the subject, they all require a lot of preparation and individualization of lessons for kids, she said. Every teacher will spend time adapting year-to-year as every year is different, she said. As the years have passed, some students have returned to visit Winslow.
"I have kids that still come and visit me that graduated three or four years ago," Window said. "If you make those kinds of bonds, they're the best. If you can leave a lasting mark on someone's life,"
When she's not focusing on education, Winslow likes to spend time in her yard. She just built a vegetable garden, which she has never done before. She also likes to recreate and kayak in Libby and Troy areas.
As a volunteer at the school, Winslow enjoys Family Fun Nights and she missed them during the pandemic. These nights use volunteers to organize the event or face paint, she said.
Being nominated for Teacher of the Year is a reason to celebrate, said Superintendent of Troy Schools Jacob Francom.
"Anita Winslow's nomination for Teacher of the Year speaks to her significant impact on staff and students. As an outstanding teacher, she demonstrates strong leadership, fosters a positive learning environment, and inspires both colleagues and students with her dedication and passion for education," Francom said.
Among others, characteristics such as passion, effective communication, adaptability, empathy and dedication can be seen in Winslow, he said. These characteristics contribute to creating a meaningful and engaging learning experience for students while fostering professional growth among staff, he said. Winslow's impact on students will last for years, but a more significant mark will play out for decades; generations to come, Francom said.
"I didn't expect anything like that," Winslow said of the nomination.
Quick to commend others in the profession, Winslow said teachers are hard workers.
"I don't think people understand how hard teachers work, and they are really trying to do their best for children," she said. "Teachers are a product of their administration. If you have strong leaders, you have strong teachers."
"I think it is an honor to serve this community and work with so many amazing, dedicated educators," she said.
In Troy, people come together to work hard as a team, she said. All schools are like that to an extent, Winslow said.
Finalists will be selected and interviewed in September.
Montana's program is part of the National Teacher of the Year Program conducted by the Council of Chief State School Officers, of which Montana's Superintendent of Public Instruction is a member.
The 2024 Montana Teacher of the Year will go on to represent Montana in the National Teacher of the Year program next year.
---