Orr leads Trojans to easy win over Plains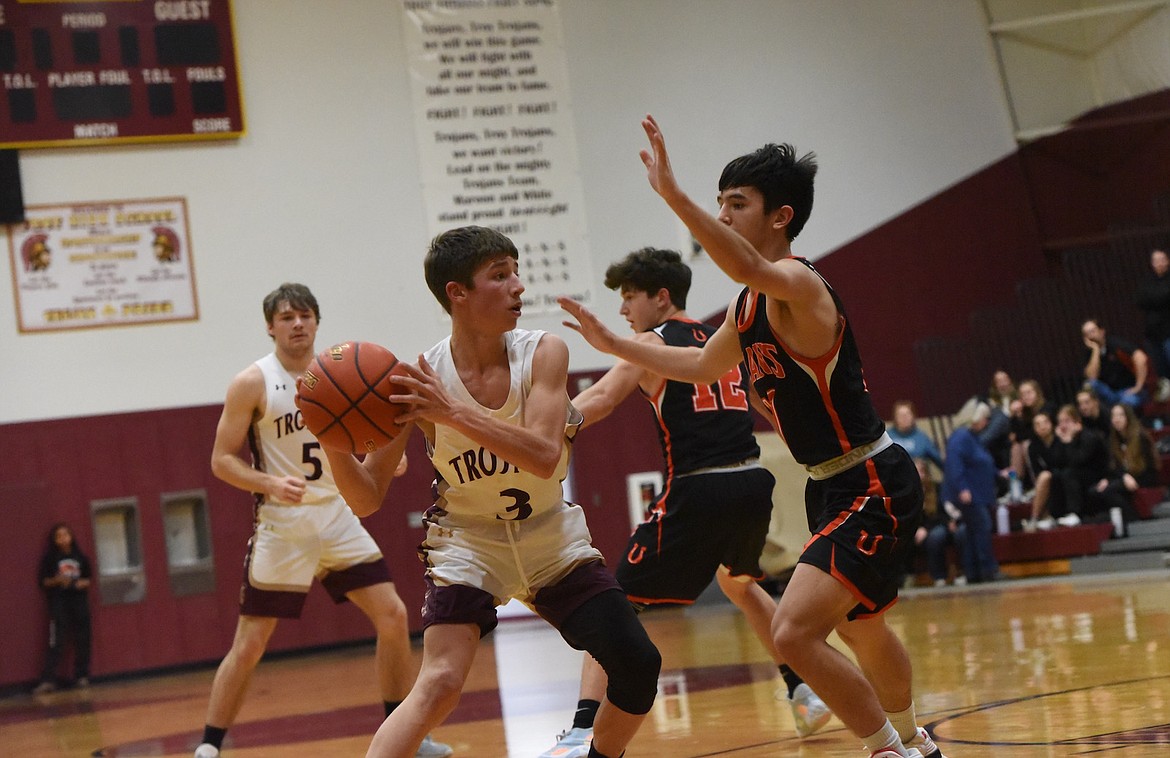 Carson Orr's 22 points helped the Troy Trojans beat Plains, 60-47, Saturday at the Troy Activity Center. (Scott Shindledecker/The Western News)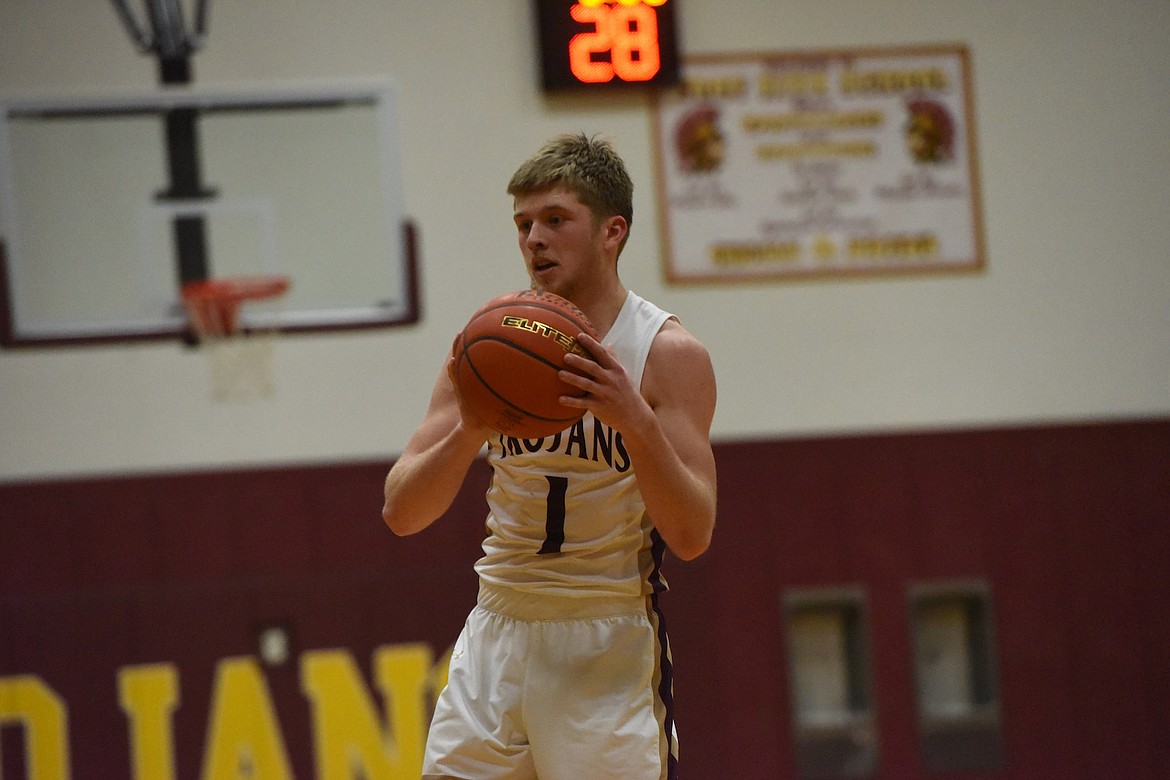 Troy's Trevor Grant scored 15 points against Plains in Saturday's game. (Scott Shindledecker/The Western News)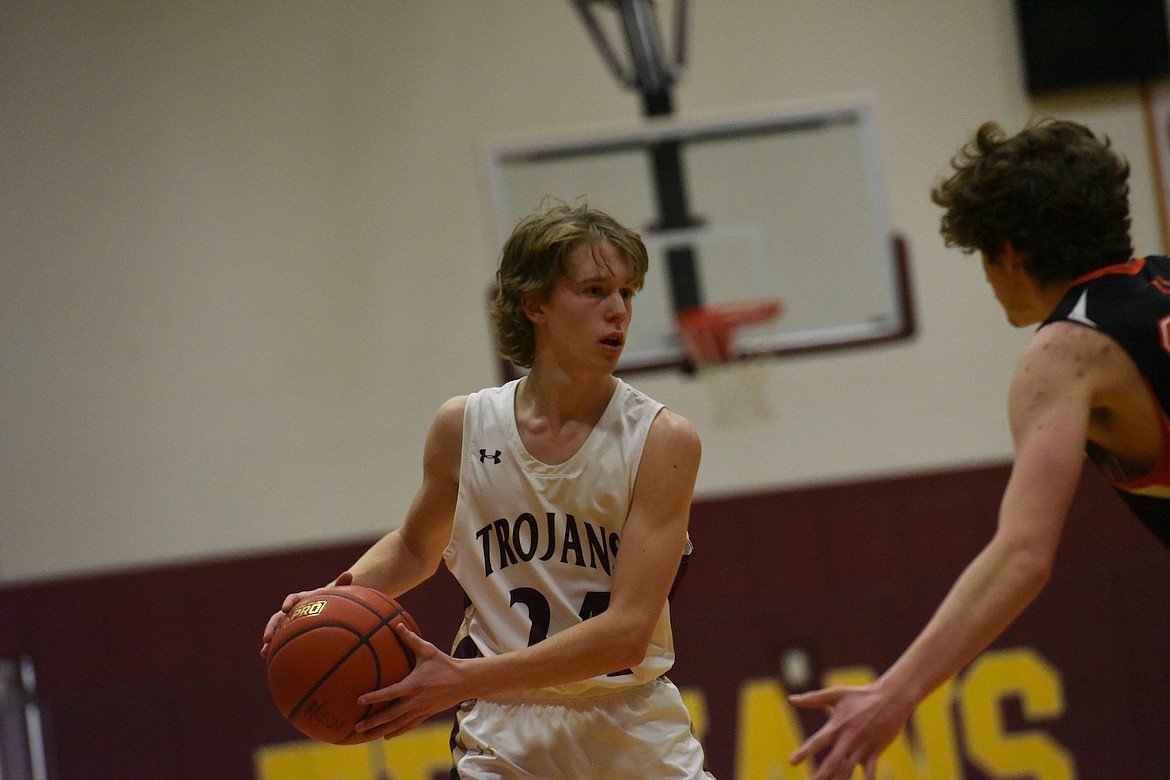 Troy's Cody Todd scored 10 points against Plains in Saturday's game. (Scott Shindledecker/The Western News)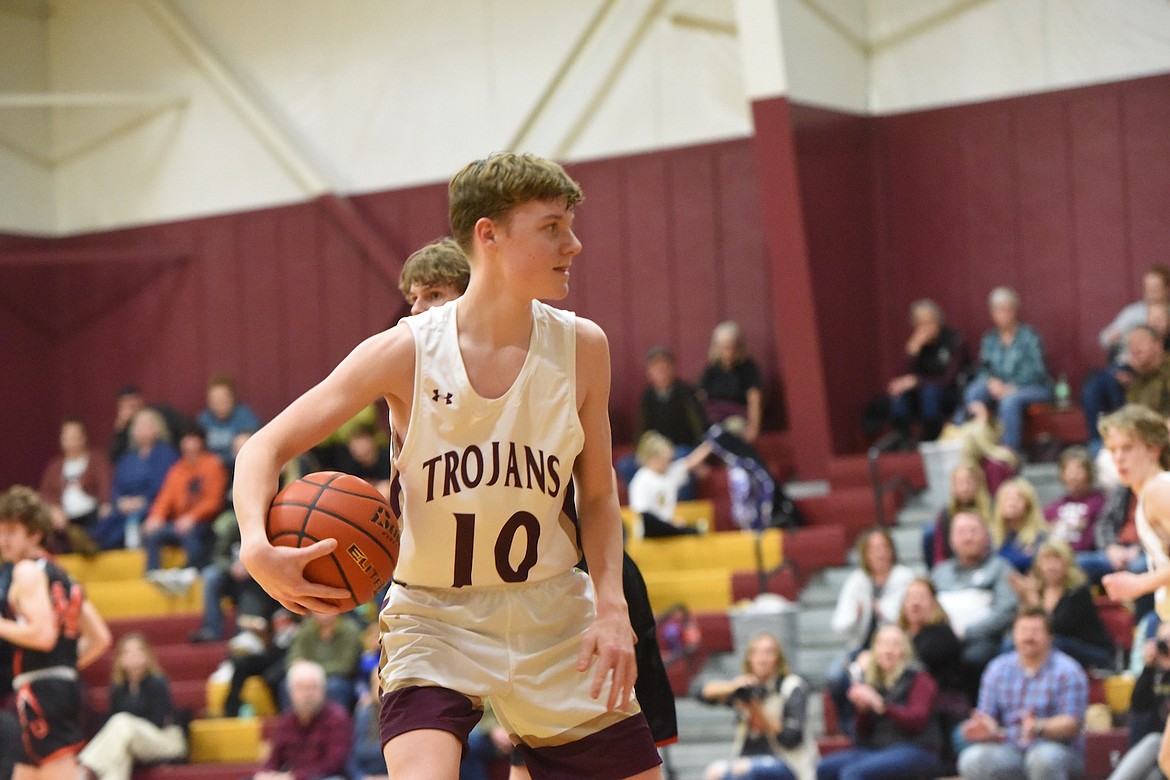 Troy's Nolan Morris secures a rebound against Plains in Saturday's game. (Scott Shindledecker/The Western News)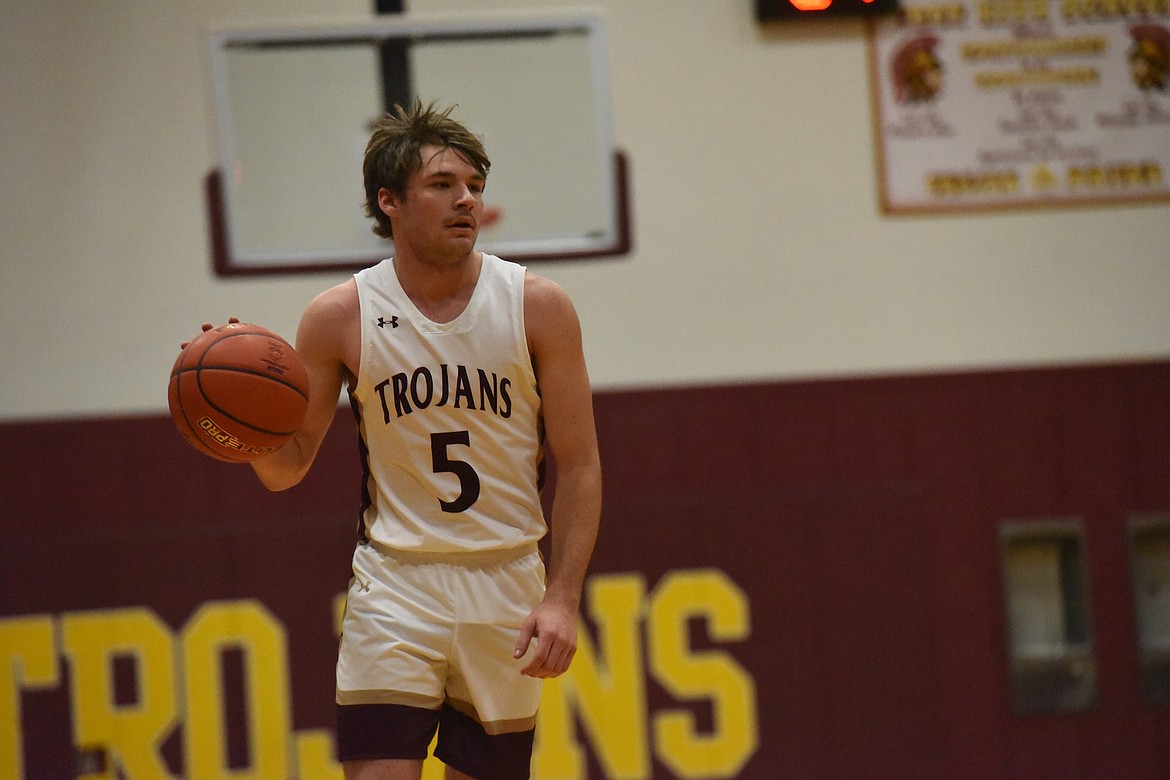 Troy's Paxton Fisher scored six points against Plains in Saturday's game. (Scott Shindledecker/The Western News)
Previous
Next
Freshman Carson Orr helped the Troy Trojans shake off a Friday night loss to as he hit four 3-pointers and scored 21 points in a 60-47 win over visiting Plains Saturday evening.
Orr was dialed in from long distance in the first half and the Trojans built a 20-point halftime lead over the Horsemen, 32-12.
Friday, the Trojans lost a road game at Thompson Falls, 52-42. Paxton Fisher led Troy with 12 points while Orr had nine points. Trevor Grant scored eight points, Nolan Morris had five and Cody Todd tallied four.
The Trojans only had 12 points at halftime of the Thompson Falls game, but they scored 14 in the first quarter before piling up 18 more points in the second quarter.
Troy jumped out to a 6-0 lead before the Horsemen got within one point, 6-5 with 3:47 left in the first.
But an Orr triple with 1:58 left to make it 9-5. Trevor Grant, who scored 15 points, hit a 3-pointer with 1:15 left for a 12-5 lead. Grant then came flying down the lane to put back a miss for a 14-6 lead.
In the second quarter, Cody Todd scored the first two baskets of the frame for Troy as it went up 18-10.
Orr then took charge in the last three minutes as the Trojans grew their lead to 20 points. With 2:52 left, he hit a 3 and was fouled. Orr hit the free throw for the rare 4-point play. With 1:27 left, Orr stole a Plains pass, headed upcourt, passed to Morris on the break, then got it back and buried another 3 for a 29-12 lead.
Orr's final 3 of the half made it 32-12 at halftime.
Todd joined Orr and Grant in double figures with 10 points. Fisher and Derek Cole each had six points.
---