Greenchain hammers Polson on Senior Night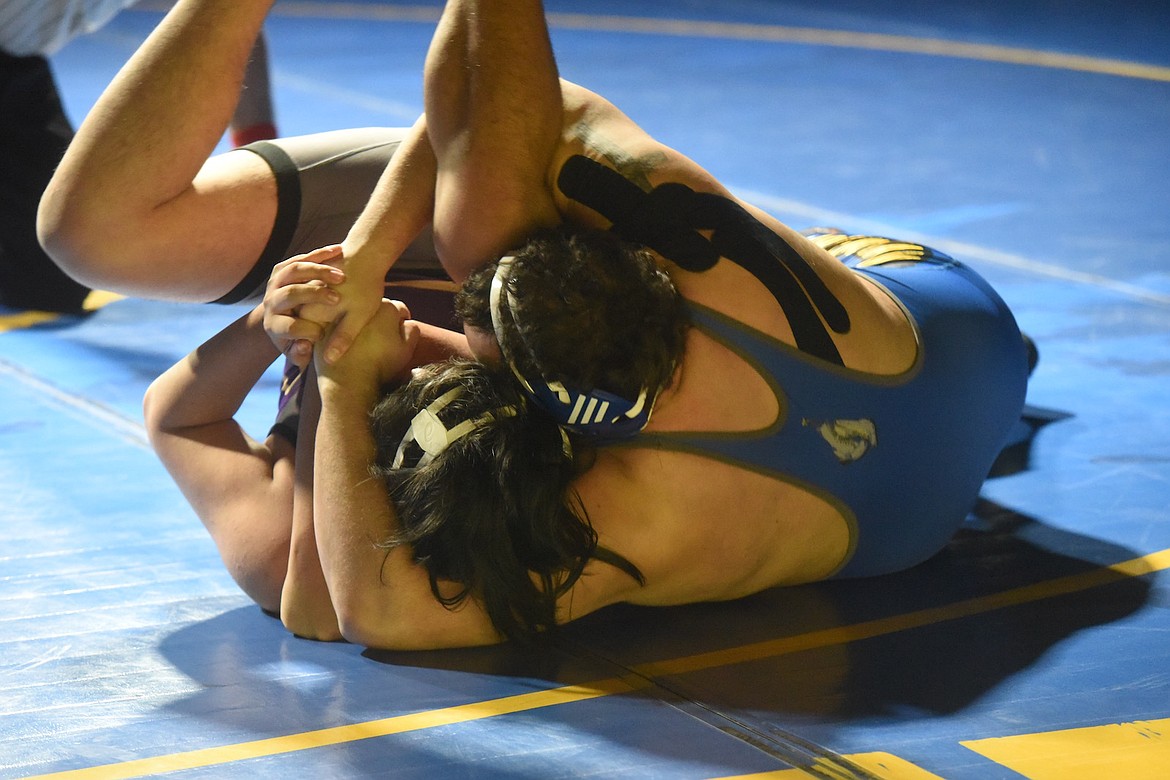 Libby's Tyler Smith pinned Polson's Duvai Mahkuk at 285 pounds during Tuesday's match. (Scott Shindledecker/The Western News)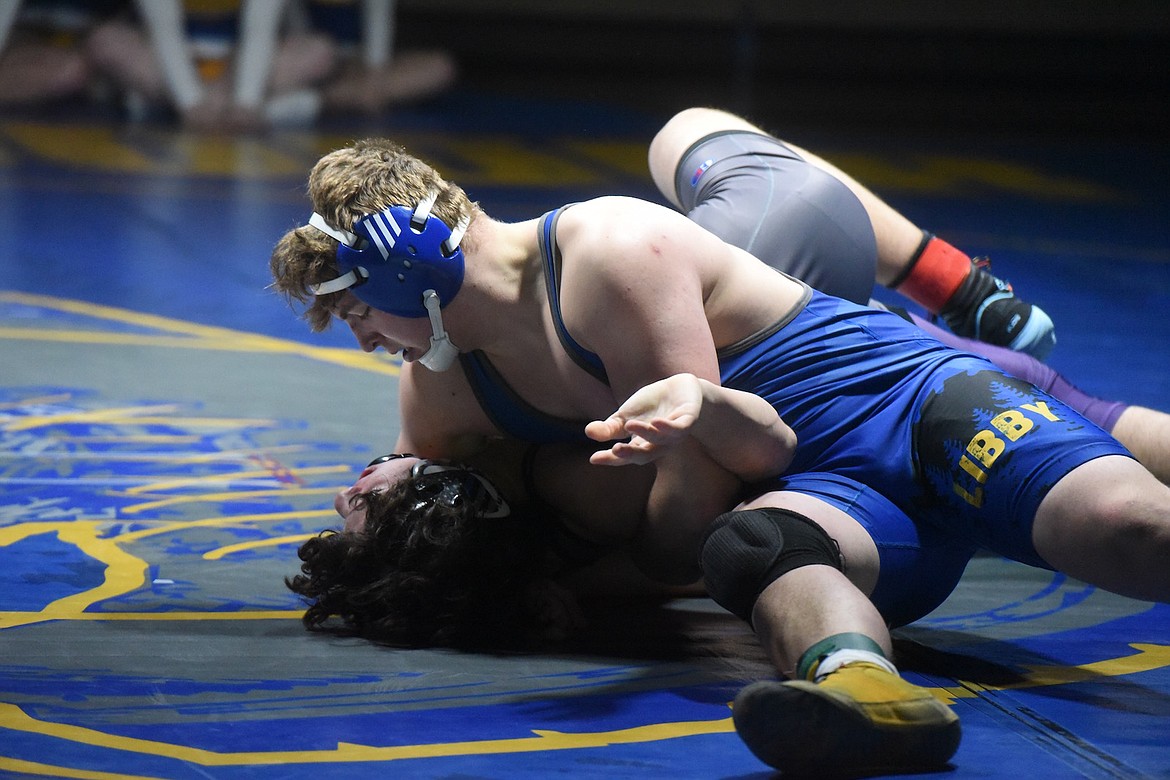 Libby's Matthew Niemi pinned Polson's Kirin Doty at 182 pounds during Tuesday's match. (Scott Shindledecker/The Western News)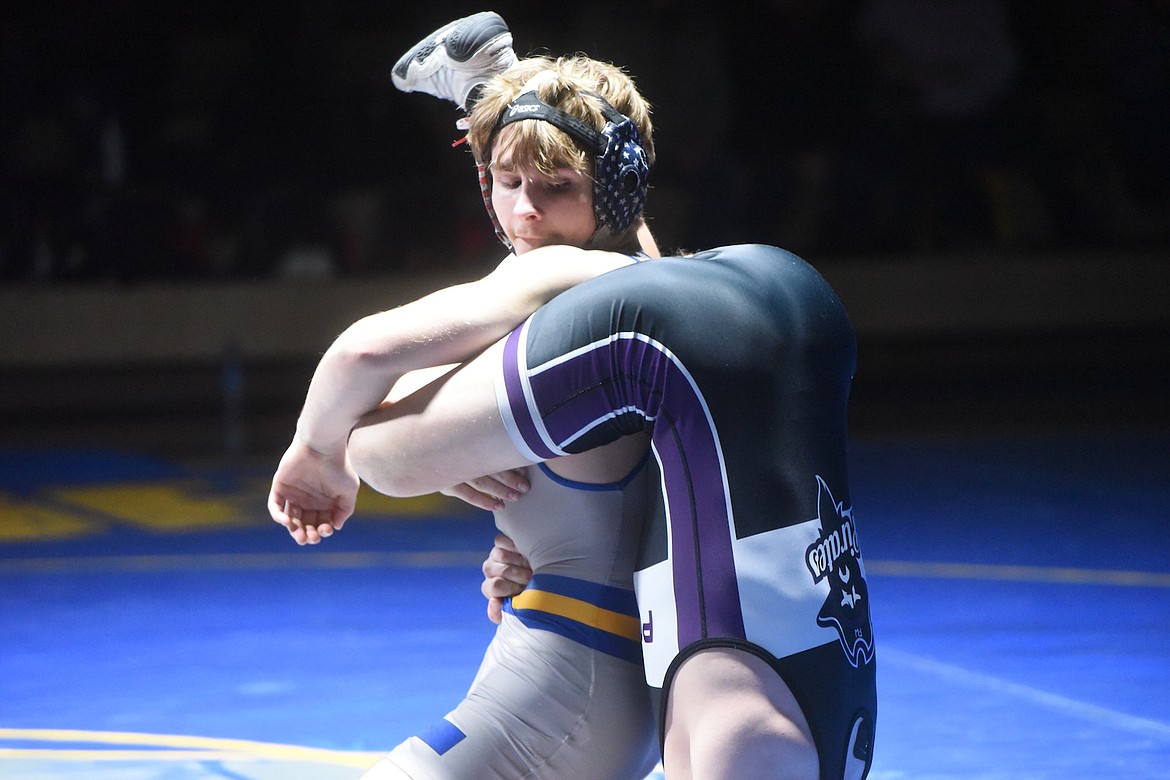 Libby's Joey Wise battled Polson's Daniel Peterson at 152 pounds during Tuesday's match. (Scott Shindledecker/The Western News)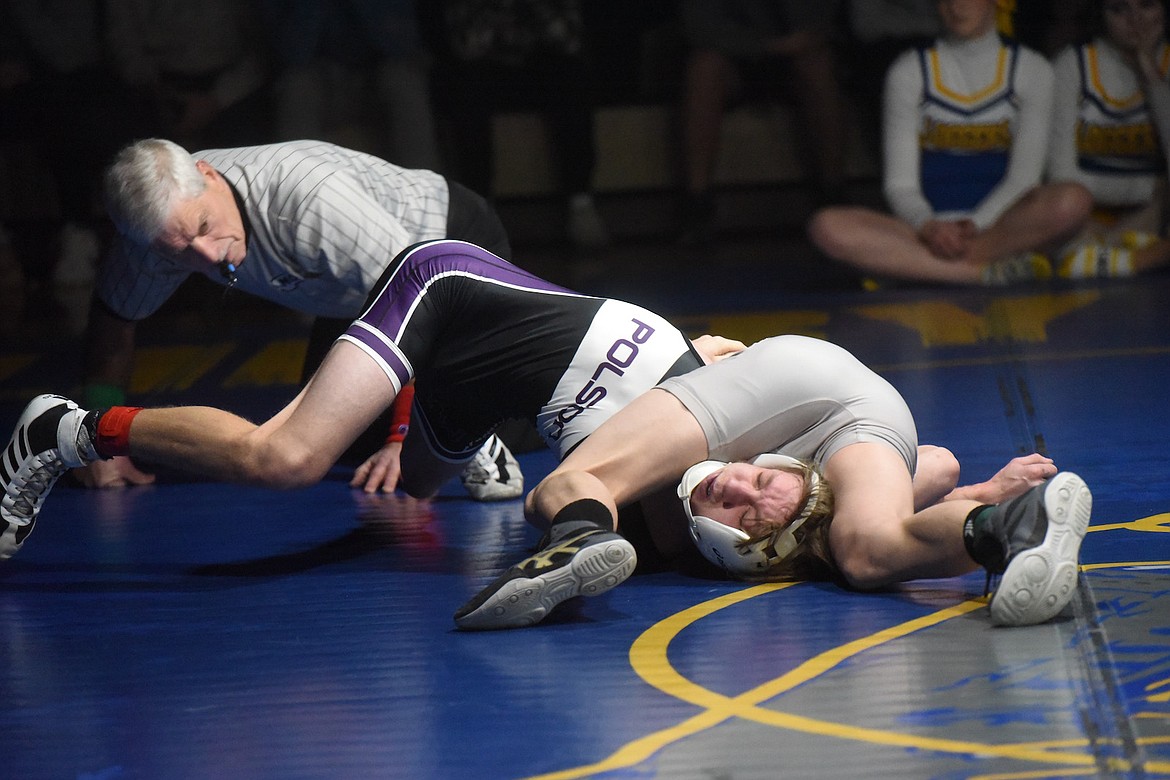 Libby's Marley Erickson pinned Polson's Michah Craig at 132 pounds during Tuesday's match. (Scott Shindledecker/The Western News)
Previous
Next
by
SCOTT SHINDLEDECKER
The Western News
|
January 27, 2023 7:00 AM
The Libby Logger Greenchain wrestling team celebrated Senior Night with a 66-12 win over the Polson Pirates on Tuesday.
Members of the Greenchain who were recognized included wrestlers Colby Booker, Matthew Niemi, Chase Rayome, Sam Rosling, Cael Schwindt, Tyler Smith, Mauro Vazquez-Otero, James Warner along with team managers Genevi Reatz and Maicy Svendsbye.
Senior members of the pep band and speech and drama team were also recognized. From the speech squad were Jenavie Hammond and Cadence Newman. From the pep band were Cleone Knopfle, MacKinzie Mills, Ethan Morley, Bella Swanson and Gabe Wirtz.
On the mat, Coby Booker scored Libby's first win at 160 pounds, a pin of Sheamis Cobb in just 39 seconds. At 182, Matthew Niemi decked Kirin Doty in 1:46 and Smith planted Duvai Mahkuk in 1:15 at 285.
Riley Orsborn kept the run of victories going for the Greenchain when he pinned Polson's Koal Wardell in 32 seconds at 103 pounds. At 126, Bo Miles pinned Polson's Izayus Prewett and Marley Erickson (132) pinned Michah Craig to complete Libby's wins on the mat.
Claiming forfeit wins for Libby were Jace DeShazer (205), Bridger Bache (113), Sami Jocks (120), Xavier Reatz (138) and Connor Benson (145).
Libby is scheduled to wrestle at the Whitefish Duals today,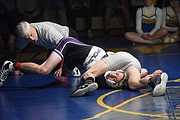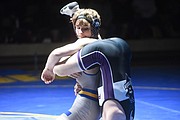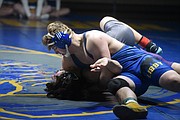 ---