Wayne Maffit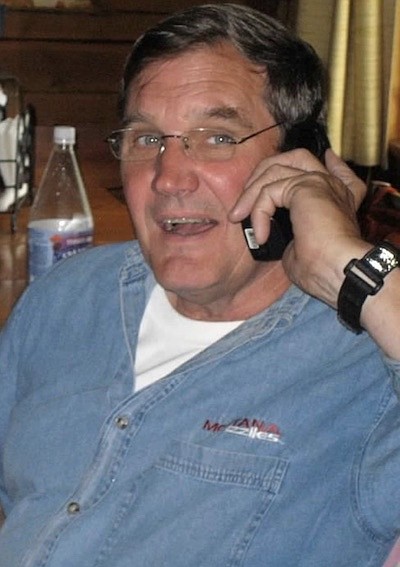 |
January 24, 2023 7:00 AM
On Wednesday, Jan. 18, 2023, Wayne Maffit, beloved husband, father, grandfather and friend, passed away at the age of 77.
Born Dec. 12, 1945, in Great Falls, Montana, Wayne graduated from Great Falls High School and went on to receive his associate's degree from the College of Great Falls.
He served in the military on active duty for one year in Vietnam, as well as the Montana Air National Guard, retiring after 30 years of service.
Ever generous with his time, he also served the Troy Volunteer Ambulance for 35 years and as Judge for the City of Troy. He was a founding member of the Troy Shooting Range, worked with Habitat for Humanity and was a long-time and beloved member of Three Lakes Bible Church.
Prior to struggling with Lewy Body Dementia for the final years of his life, Wayne enjoyed the outdoors, particularly hunting, fishing and camping.
He traveled throughout Europe and stayed in Germany for a length of time, living in hostels and meeting new friends. On one occasion, he hitchhiked to Alaska with his black lab puppy, Max. When the mosquitoes worked Max over too much, Wayne zipped him up in his jacket and continued on his trek (as he would have done for anyone or anything).
He embodied both stoicism and warmth simultaneously. He was a pillar - a safe place. He was exceptionally knowledgeable, compassionate and intentional.
All of us, those that called him "Papa," "Maffit," "Grandpa" and "Wayne," are thankful to have loved and been loved by such a (described by grandson, Billy) "stellar" human as Wayne Maffit. He was THE best hugger ever!
This "animal whisperer" is truly missed by his pup, Annabelle Wiggles and his two cats, Black Kitty and Yellow Kitty.
He is preceded in death by parents Everard (Corky) and Lorraine Maffit; brothers Jim and Terry Maffit; and daughter Lori Tierney.
He is survived by his wife Sylvia Maffit; sister Gayle Holman; daughter Marcy Sturdevant (husband, Tim Sturdevant); sons Mike and Mark Laffoon (wife, MaryAnn Laffoon); grandchildren Sarah Tierney, Billy Tierney, Patrick Laffoon, Noelle Symonds, Sophie Sturdevant, Emma Sturdevant, Gracie Sturdevant, Mellissa Laffoon; six great-grandchildren and one great-great-grandchild.
In lieu of flowers, should you want to donate, please consider Troy Volunteer Ambulance. (Post Office 641, Troy, MT, 59935)
---